Moiz Shaukat is a 21-year-old differently-abled boy who inspires people of all generations in Pakistan. He suffers from a unique disease that has no permanent cure. Nevertheless, he has found strength in giving motivational speeches and inspiring a lot more people.
Shaukat is the youngest author, motivational speaker, trainer, and peace ambassador in Pakistan. He has won many awards, including one for "youngest inspirational personality". Additionally, he is a TEDx speaker and wants to become a Guinness Book of Records entrant.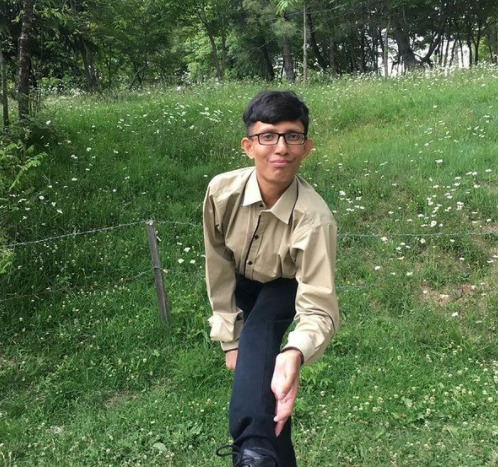 The 21-year-old was diagnosed with Fibrodysplasia ossificans progressiva (FOP). The disorder is characterized by the development of bone in areas of the body where the bone is not normally found, for example, the ligaments, tendons, and muscles. In spite of all this, Shaukat never complained.
Shaukat believes a man should keep thinking big. The O-Level student, Shaukat, is a living example to many who are living a life of despair in spite of having everything. During an interview with Independent Urdu, Shaukat described his life journey as difficult.
Upon starting school, the children gave him different names. They used to bully Shaukat. His mother then explained to him that God has given him two ears, so if he did not like what anyone said, he should listen with one ear and let go with the other.
Moiz Shaukat has a message for the youth
Shaukat shared that he was discouraged by many people when he grew up, but he felt that his room was speaking to him. "I felt like my room was talking to me," he said. "As I gazed up at the ceiling of my room, I was encouraged to think high and think well."
"The clock in my room told me that every second, minute, and hour of your life is precious. Don't let it go to waste. I was told by the calendar in my room that every day is precious, every month is precious, and every year is precious. The window in my room showed me that many people here are going to discourage you, but you need not look back. Identify that goal and implement it."
Shaukat believes if a person is dedicated, he can be successful, but without dedication, he cannot succeed. "Having a goal and a dream is what motivates you," he further added. "Never give up."
Many youngsters have set an example. Safdar, 22, is disabled and cannot walk. But, he is defying social norms by earning a halal living and pursuing his passion for gardening. Meanwhile, Muhammad Malak is another visually impaired Pukhtoon who is reaching new heights with his courage.
Story Courtesy: Independent Urdu
What do you think of this story? Let us know in the comments section below.