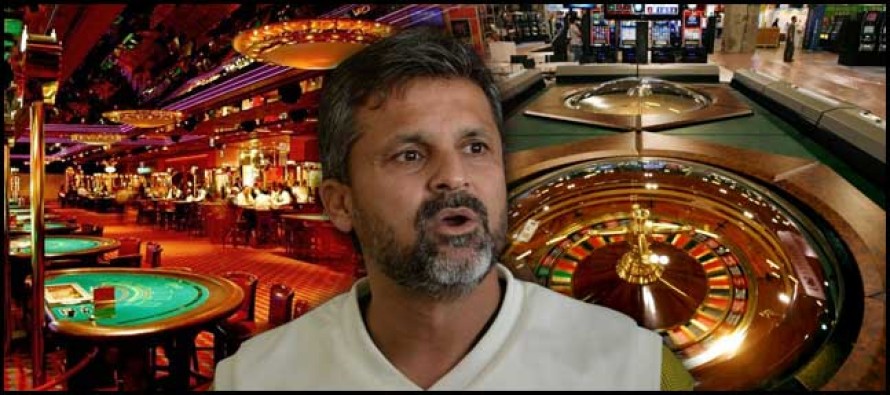 Moin Khan, the chief selector of the Pakistan Cricket Team, gambled around 10 to 15 thousand US dollars at a casino in Christchurch, New Zealand on Sunday night.
The news of Moin Khan's presence at a casino is now substantiated with an eye-witness' account.
On the condition of anonymity, an eye witness confirmed that Moin Khan was present at the casino from 2 am to 3:30 am on Sunday night. The eye witness also reported that Moin Khan was inside the VIP lounge of the casino.
The eye witness claimed to have seen the wife of Moin Khan with gambling chips worth of a huge amount.
The eye-witness along with a group of his business associates tried to enter into the VIP Lounge, but they were not allowed, as a person is required to 'show' at least 10-15 thousand USD to enter the lounge.
"Moin Khan must have gambled 10-15 thousand dollars at the casino", the eye witness reported.
News sports correspondent, Yahya Hussaini and a few other media-related personalities were also present at the casino, the eye-witness added.
The witness said: "A US doctor of Pakistani origin also criticized the chief selector and admonished him over his presence at the casino, despite poor performance of Pakistan world cup squad."
"The doctor questioned Khan what would the team perform, when he was there at the casino at such a crucial time".
The witness informed that some of his associates had taken pictures with Moin Khan, which he told he is trying to obtain, to provide evidence to the media.