Last week, a mother of two driving along a highway near Lahore was dragged out of her car and raped by two men at gunpoint. One of the rapists has now been arrested. The Motorway rape victim appeals to publicly hang the culprits. Recently when MNA Chitral was giving his speech in parliament, Mohsin Dawar shamelessly started laughing on the rape issue.
Investigators say the woman left her home with her two children in Lahore. She was driving when her car ran out of fuel around 1:30 am. She called a relative and a helpline for the highway police. However, before they arrived, two men approached. They broke the car's windows and dragged the woman and her children to a field. The woman was gang-raped there.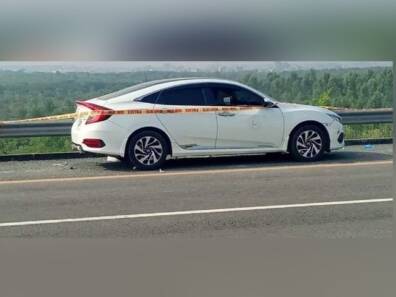 Entire Pakistan has been shaken by the horrific rape case. However, for some of our politicians, women and their dignity seems to have no value.
PM Imran has already said that rapists should be hanged publicly. However, officials have informed him that such an act could endanger the trade status given to Pakistan by the European Union (EU).
Even though the public opinion pertained to hanging the rapists, castration has been looked at as a favorable option. PM also said he was also looking into the option of chemical castration instead.
MNA From Chitral Makes Fun Of Issue
Meanwhile, the parliament also discussed the matter yesterday. The debate was healthy until an MNA from Chitral made comments that killed the soul of the session.
Here's what Maulana Abdul Akbar Chitrali had to say on the serious issue of rape.
"As Shireen Mazari said, that rapists should be castrated. I ask, Speaker, this law cannot be implemented. If you castrate a man, what would you do if women rape men? There have been numerous incidents where women have kidnapped men and raped them for days. How will you castrate women then," asked the Chitral MNA.
His irrelevant comments blew away the minds of Pakistanis. One must ask the MNA, how many times, a woman has kidnapped a man and gang-raped him?
Pakistanis not only hated his comments but also rejected the people who were laughing and rolling their eyes. PTM's Mohsin Dawar tops this list for now who was laughing on the rape issue.
Twitter cancels Mohsin Dawar for smiling during rape debate in the parliament
The so-called liberal leader of the Pashtun Tahafuz Movement (PTM) was seen enjoying the comments of Chitral MNA while sitting next to him. What a shame! Just look at him.
Netizens wants to know, why people like Dawar and Chitral MNA are representing Pakistanis in the parliament when they cannot even feel their pain!
The misogynistic remark of the Chitral MNA and the laugh, clap, and celebration of Dawar prove that for women, the fight for rights is long and tough. Talking and joking about rape is easy, guys, but no one can ever imagine the pain rape survivors have to face.
What do you think of this story? Let us know in the comments below.