When it comes to the condition of Karachi that we are facing at the moment due to torrential rains. It doesn't take long for the thought to linger that even the oldest civilization in the sub-continent, used to have far better drainage system than what Karachi has!
Here's a brief comparison between the great civilization or the 'mound of the dead' and how it was better than 'the city of lights'. [We still cannot believe we are doing this!]
Wells & fine infrastructure!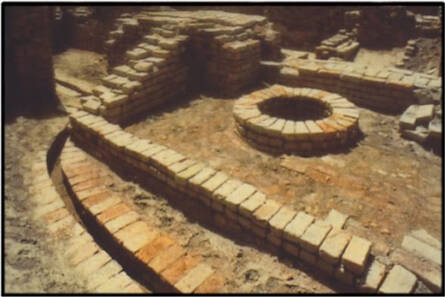 Wow! Isn't seeing this ruin of Mohenjo Daro iconic and well inspiring? The 1200 years old ancient civilization promises a beautiful infrastructure. Now let's take a glimpse of how Karachi after rain.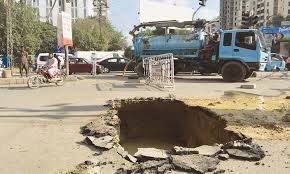 Looks like the Sindh government has provided us with unneeded wells in the middle of a road to admire. Just be careful around them as these wells can also be hazardous to one's health.
Canals & drainage system
When we talk about building canals and smart drainage systems Mohenjo Daro used to have a inspiring and top-notch drainage system which never let water stagnant on roads to cause any kind of difficulty to anyone.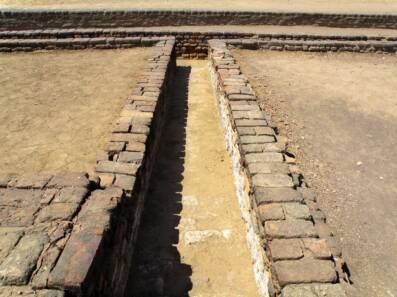 Amazing right? Here's how Karachi was tried to cope up with a similar canal system too. Cause why not try to be equally innovative?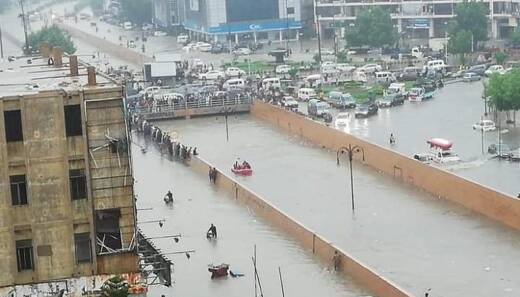 Behold! The great canal of KPT Clifton Underpass. If this doesn't surprise you we wonder what will. Perhaps! Through this vivid comparison, we might amaze you with one more interesting fact.
Clean houses & expert urban planning
Mohenjo Daro planners were surely either ahead of their time or born with great minds. Not only were they good in construction of wells and canals but they new how to create a well-functioned city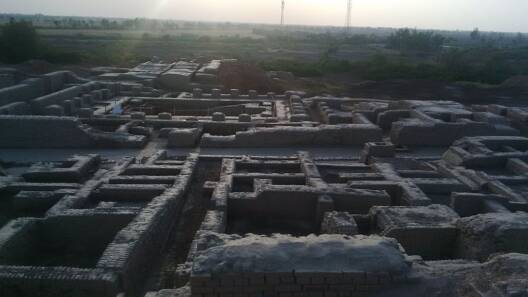 The magnificence of the 'mound of the dead' is without a doubt inspiring! Now here's another great site of magnificence for you folks! Check out Karachi's Nagan Chowrangi for an even more keen idea!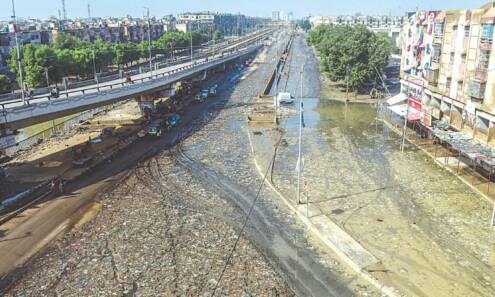 Now, we aren't saying that the Sindh Government has neglected or caused any harm – No! That is a debate for another day! We are just comparing two Metropolis cities; one of them is 2020 and the other of 2600 BC.
However, it is rather ironic to see that despite no technology, no digitization in 2600 BC. civilization surpasses the infrastructure we have!
And, we cannot agree more. Even songwriter, pilot, and host Fakhr-e-Alam shares the same views. He even has a suggestion for the Sindh government. which it must take.
We hope that maybe the Sindh government can take some action now! Now they are even being provided with an idea because we don't have any clue how to manage this beautiful city of ours, Karachi. All in all! Let's hope for the best!
What do you think of the story? Tell us in the comments section below.