First sad and heartbreaking news of 2022 for all the Pakistani cricket lovers out there. One of the finest batsmen of our nation, who led the team on several occasions and performed outclass to sabotage opponent's confidence. Mohammad Hafeez announces retirement from international cricket.
The Professor aka Mohammed Hafeez has officially announced his retirement from international cricket. Yes! You heard it right, it's shocking and no one saw it coming. Because the way he was performing and utilizing his experience in the squad was impressive.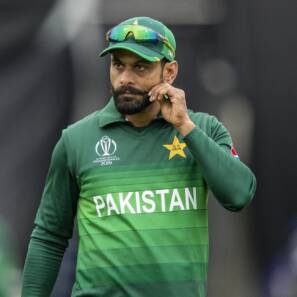 Today, he came on board and make it official. In 2018, he already said goodbye to Test cricket format and was only focusing on the white ball.
The veteran all-rounder's journey has come to an end, but he added that he will play Pakistan Super League and other leagues as well.
Mohammed Hafeez's international cricket comes to an end
The 41-year old all-rounder made a public announcement and held a press conference in Lahore. He said, "I started this journey 18 years ago, and I'm announcing my retirement today," he said.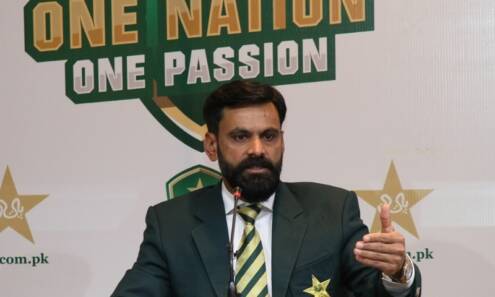 "I played for Pakistan due to the pride [I felt]. I didn't have greed, I didn't want to earn money, I only played for pride. I have no regrets of any kind. I am completely satisfied [with my career].
"It's not that physically I can't play on. I could have played the next World Cup as well but I decided to retire myself.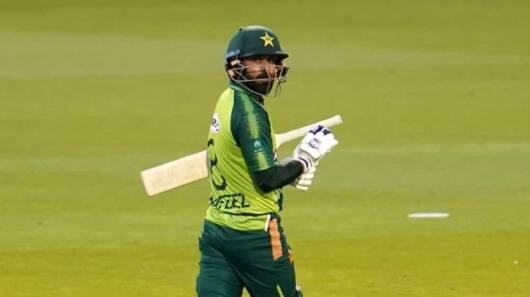 "If at any time or event [in future], any success is attained [by the national team], it will be mine as well."
Hafeez said he neither needs a farewell from the cricket board nor has he asked for one.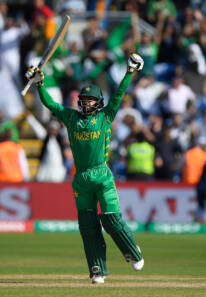 Mohammed Hafeez had a brilliant career and exhibited his cricket skills in style. Who can forget his marvelous innings against India in the 2017 Champions Trophy where he demolished Indian bowlers and scored a half-century.
Last year, Waqar Younis and Misbah-ul-Haq retired from the team due to their personal reasons with the board.
Rameez Raja praised him for his work ethics
Everyone knows the war of words PCB chairman Ramiz Raja and Hafeez had over the years. Ramiz Raja said, "his game evolved with time, adjusting to different formats quite intelligently," Raja is quoted as saying by Associated Press.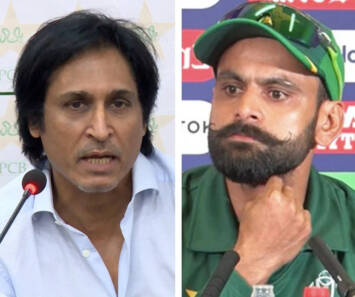 "Later in his career, he became a T20 specialist, where he was never out of touch with modern demands of this testing format. His batsmanship took a sprightly turn, nailing sixes almost at will."
Professor's Stats
Professor aka Hafeez started his career in 2003 since then he began to dominate. he played 55 Tests, 218 ODIs, and 119 T20Is for the country, including three ICC ODI world cups and six T20 world cups.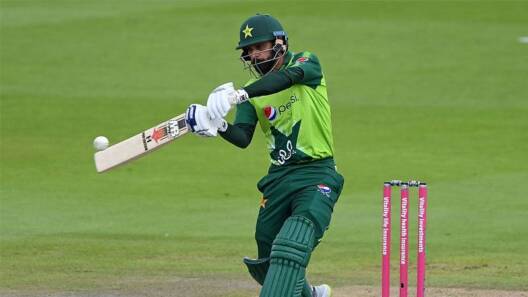 In his long bright career, the all-rounder scored 12,789 runs and took 253 wickets while representing Pakistan in 392 international matches.
Also, Mohammed Hafeez entered himself in the list of most man of the match awards with the number of 32 awards in his bag.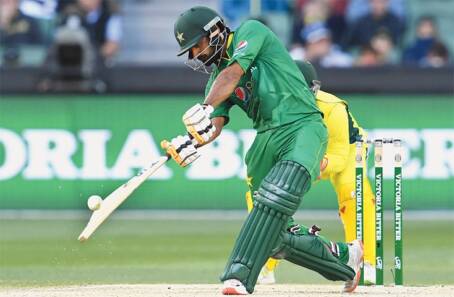 Under his captaincy in 2017, Pakistan was able to beat Australia in their home ground where Hafeez also played skipper innings as well.
Fans & Other crickets farewell message
On his sudden international retirement, many of his colleagues and fans penned down farewell messages.
Wahab Riaz wrote, "Congratulations on an amazing career and for all your services for Pakistan cricket, lots of great memories. Prayers and best wishes for the future. Happy retirement Professor @MHafeez22."
Kamran Akmal also used some fine words to say goodbye to him. "Oye Ustaada
@MHafeez22 great international career MaShAllah…You have been an outstanding player & a teammate. Thank you for serving Pakistan cricket. All the very best for future Happy Retirement Ustaad G!"
Fans also showed their love, as one of the users wrote, "ThankYou #Hafeez for Ur Incredible services for Pakistan cricket. U wore Green with digit medium star Indeed a flawless career of 18 years full of Passion, dedication, and hard work. Undoubtedly one of the Best All-rounder in Cricket history. U always made Pakistan Proud"
One user highlighted one of his biggest achievements, "In 2017, Professor-Muhammad Hafeez was leading the team at the MCG & he leading up front, scored 72 & Got Man of the Match, it was Pakistan 1st Win in Aus vs Aus after 12 Years then, it's still the only Victory in 16 Years… Happy Retirement Professor."
People are expecting him to return as part of administration or as a coaching staff for the team. But only he knows, up till now, PCB didn't release any statements yet.
What do you think of the story? Tell us in the comments section below.