Pakistani wicket-keeper Mohammad Rizwan offers Namaz on the street of Boston, US. The video of him praying on the street went viral all over social media.
Mohammad Rizwan has always been known as the most religious and kind-hearted person on the Pakistan cricket team.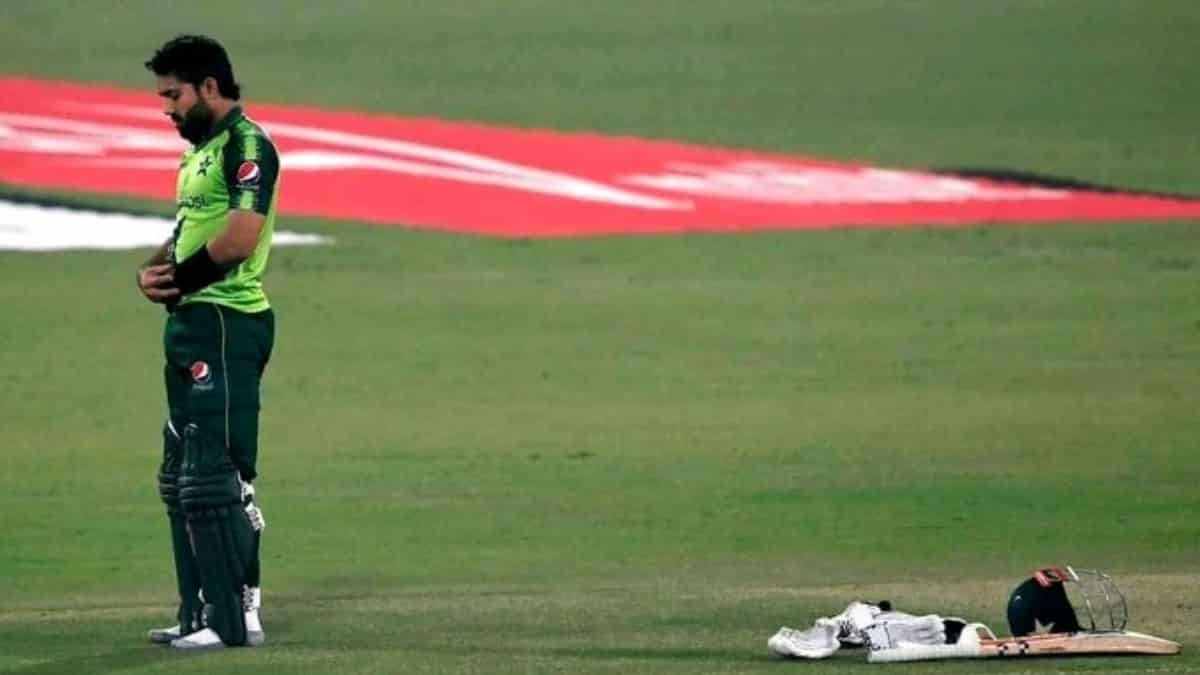 Right now, both the skipper Babar Azam and Muhammad Rizwan are in the US to attend Harvard's executive education program on the Business of Entertainment, Media, and Sports.
Pakistani cricketers joined the course along with other sports athletes, including Kaka, Edwin van der Sar, Gerard Pique, and Oliver Kahn; NBA stars like Dirk Nowitzki, Chris Paul, and Paul Gasol.
But what captures everyone's attention is Rizwan offering prayer on Boston's street and this video headlining all over the social media platforms.
Mohammad Rizwan Offers Namaz on The Street of Boston
A video of Mohammad Rizwan circulating all over social media, where he can be seen offering namaz. He stopped his car at the time of namaz and without caring about the people he just started his prayer.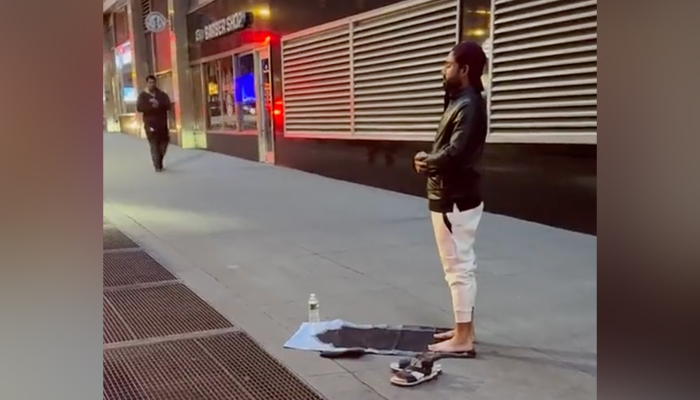 The video hooked his fans and netizens are loving his ethics. Rizwan is known for his humbleness and he even recently prayed for the train accident victims in India.
This act undoubtedly spreads a positive vibe all over the world, his dedication to his religion resonates with people from various backgrounds, emphasizing the significance of maintaining a strong connection with one's beliefs regardless of the circumstances.
This side of Rizwan is so Beautiful. Ma Sha Allah. He is so inspiring ?♥️. #MohammadRizwan pic.twitter.com/m0X2Q0kd2q

— Shaharyar Ejaz ? (@SharyOfficial) June 5, 2023
Soon the video went viral, his fans expressed their endless love for him. A user sharing a clip of the wicketkeeper wrote: "This side of Rizwan is so beautiful."
Another video shows he is calling Adan, the Muslim call to Prayer.
Mohammad Rizwan ?❤️ a true ambassador of ISLAM ?❤️@iMRizwanPak bhai the great#MohammadRizwan pic.twitter.com/672l9xFgwx

— Qadir Khawaja (@iamqadirkhawaja) June 4, 2023
His optimistic behavior brought smiles to everyone's faces, earlier he even gifted a Holy Quran to one of his teachers at the university. This act also captured everyone's wholesome attention.
This year's Mohammad Rizwan performance gets him closer to SKY in the T20 batter ranking.
What do you think of the story? Tell us in the comments section below.