Pakistani singer/comedian, Ali Gul Pir, is famous for his wit and humor. He has a unique way of putting a light-hearted yet meaningful twist on every situation.
A perfect example of that is his first ever music video, Waderai Ka Beta.
With 3,555,675 views on YouTube, it took the Internet by storm. But this time, he has really outdone himself.
We present to you:
Modi Teri
Ali Gul Pir has collaborated with SomeWhatSuper to make this amazing song. These are the beautifully worded lyrics that make you laugh till tears roll down your face!
Modi: Main in ka pani band ker doon ga
Main nahi jaon ga in ki Saarc party main
Fawad Khan itna cute kun hay
Ali Gul Pir: Modi teri maa ki nazar na lagay baap ki
Main smbhalon ga, no tension jaani
Teri khokhli dhamki say darta nahi
Tu bas bhonkta hay larta nahi
China ki dosti say sarta rahi
Per kahi tun sochay ga..
Tera dimagh nahi per tu sochay ga
Main nay panga kun lia, kashmir pay waar kun kia
Beef burger khanay walay, tughay maar kun dia
Mughy pata hay, tu Gujrat ka hay putar
Per tery lia kafi hay agent kabotar
Guttar, Guttar, Guttar, Guttar
Tere laal karun main chuttar
Guttar, Guttar, Guttar, Guttar
Tere neele karun main chuttar
Nacho Modi ki le li, Modi ki le li
Guttar, Guttar..
Anupam Kher teri khair nahi
Tera career end honay main dair nahi
Let's do ker kay pichwaray
Teri tind pay niklay danay
Tera mou bhi tughay maray
Acting ker na day tu taany
Wazan kay sath talent ki bhi kami mottay
Dikhnay main loota, naam Adnan Sami
Modi has the mic, its your turn to fight
Get Javed Akhtar to write
Beautifully done, Ali! We honestly couldn't have hoped for a better way to make India understand what Modi actually is.
And to all the Indians reading my article- this is what your President looks like.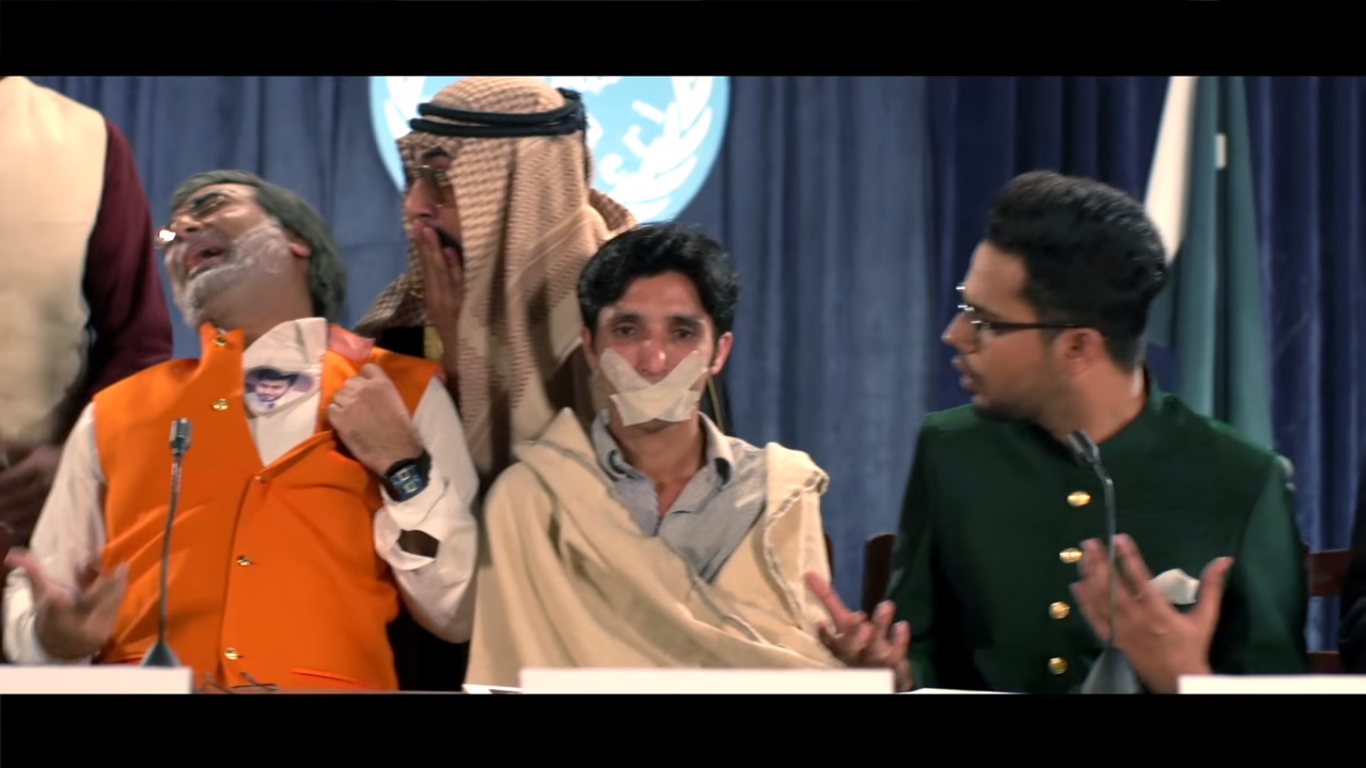 Seriously. Why did you guys even vote for him?