The media personality Mathira is known to be one of Pakistan's most controversial figures. The scandalous TV show host recently became a victim of leaked explicit videos.
Mathira's outspokenness has made her a successful host and model throughout her career. Nonetheless, the bold and beautiful host always finds herself under public scrutiny for her adamant proneness to controversies, sheer brazenness, and unflinching wit.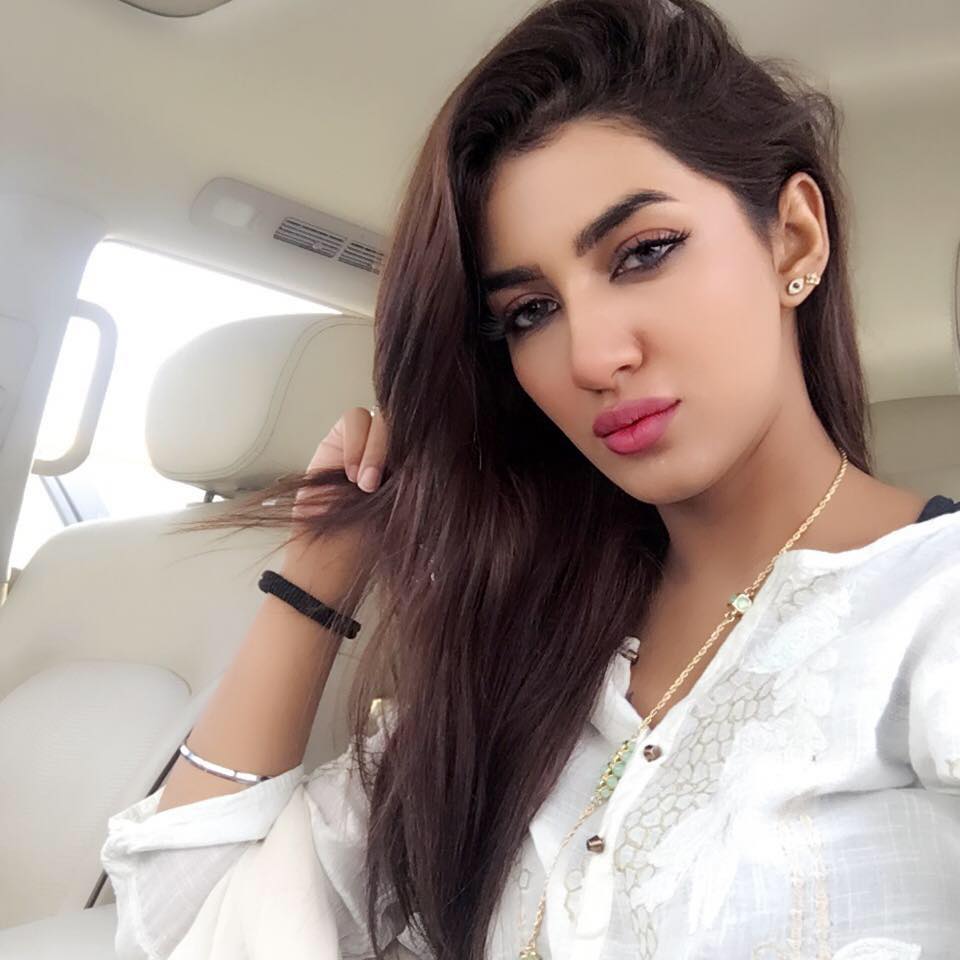 Mathira lately became a victim of leaked explicit videos. In addition to asserting that the videos are fake and edited, the model claims to take legal action.
Taking to Instagram stories, the Sirf Tum Hi To Ho actor shared screenshots of a chat with someone. While the context of the conversation is not clear, Mathira added captions saying that some nude videos are being circulated on social media with her face. She asserts the videos are doctored with her face having been pasted on via face swapping or editing.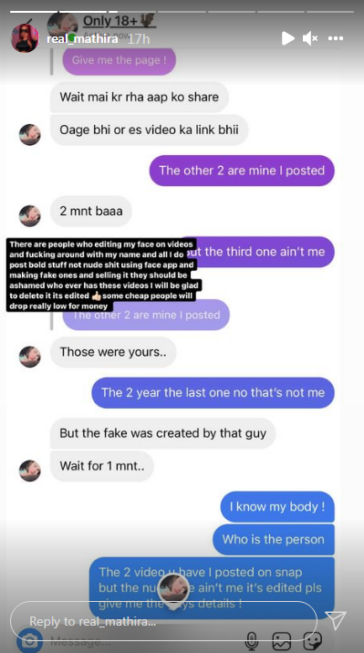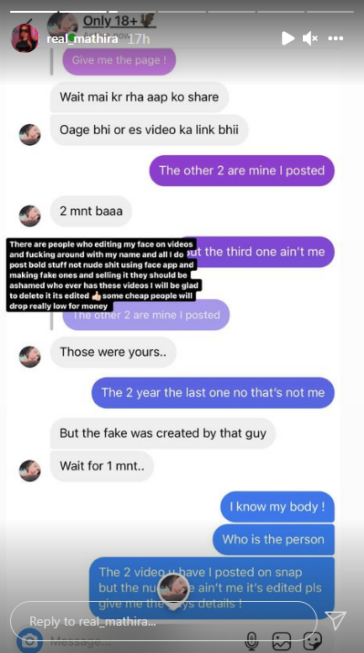 In one of the screenshots, she explained how the nude videos are doctored. Moreover, she claimed to take legal action against it if need be.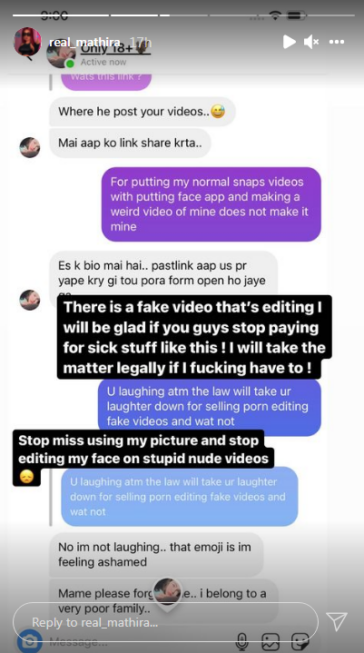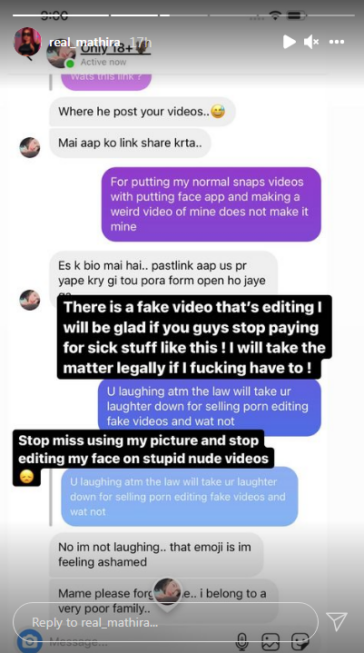 "A video has been moving the internet [and] have been edited," she further wrote. "The other two videos are mine because I posted them publicly on Snapchat but a stupid and nude one is edited and not me. My body is tattooed everywhere and so are my fingers. Please stop this nonsense. Whoever edited this will be punished, InshAllah."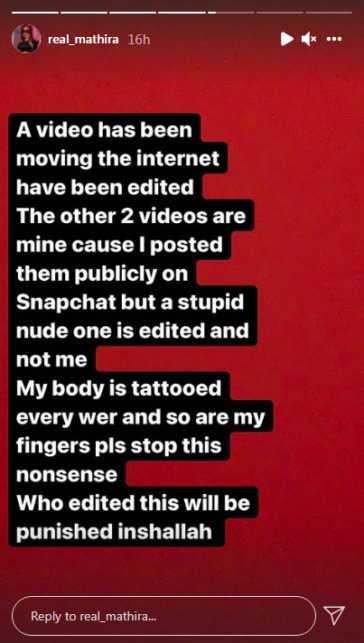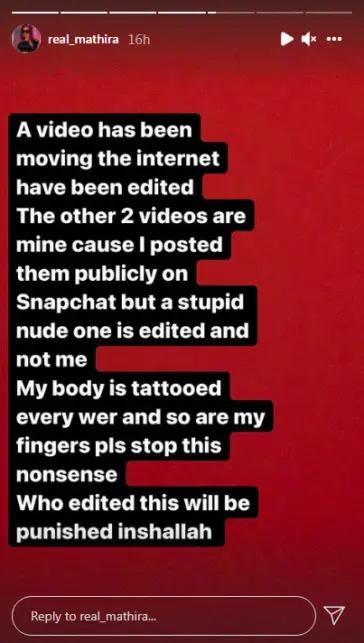 Her recent controversies
It is widely believed that she has had a lot of surgeries and silicone implants. However, the 29-year-old claims otherwise. However, the model did not shy away from addressing a controversial topic that is often associated with her: plastic surgery.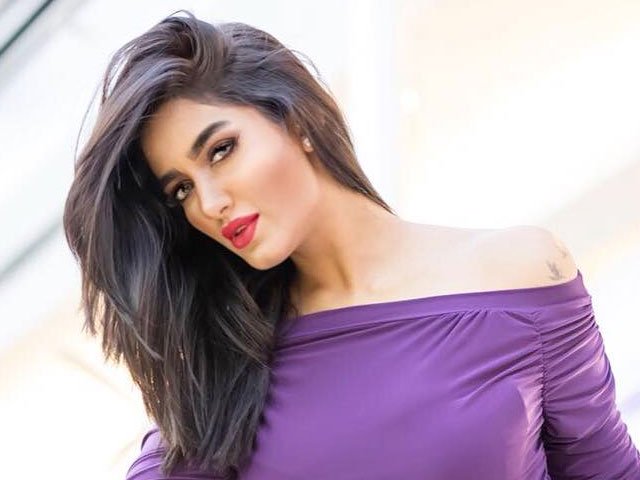 In a BTS clip of a show that made rounds on social media recently, Mathira responded to trolls with a smile.
"I have to say something that a lot of people say that I have done some sort of things," said the controversial host. Then she continued by saying that many people say she has undergone plastic surgery and even has implants. To all these people, she says, "Don't be jealous, I'm all-natural".
Mathira earlier shocked everyone when she opened up about being bullied by the renowned actor Sonya Hussyn for being mistaken for a "she-male". The model discussed how difficult it was to cope after her divorce while celebrities like Hussyn constantly mocked her.
More so, she later also clarified that she did not discuss the matter as a publicity stunt. "You may be a superstar or a diva but I'm sorry if you have an ugly personality who bullies people and does not realize their mistake, sorry you are just trash," she threw a shade at Hussyn.
What do you think of this story? Let us know in the comments section below.