Disclaimer*: The articles shared under 'Your Voice' section are sent to us by contributors and we neither confirm nor deny the authenticity of any facts stated below. Parhlo will not be liable for any false, inaccurate, inappropriate or incomplete information presented on the website. Read our disclaimer.
Mitti – Back to the roots is a 90minutes fictional film on agrarian crisis and farmer suicides in India. It covers 25 major issues from drought to pricing policies which are responsible for these crises.
Anshul Sinha Indie filmmaker from Hyderabad, Anshul has done 41 films for which he has received 104 Awards at various film festivals in India. he never got producers to make films, whatever money he got in the form of awards he converted that into making good films which are helpful for the society.
For his last project Gateway to heaven, he took a night shift job and in the day time, he uses to complete his project. Gateway to heaven got 3 theatrical release in England, Italy, Venezuela and in August 2017 will be screened in Aventura 24 theatre in Miami.
In Venezuela complete film was dubbed in the Spanish language, apart from 3 theatrical release in 3 different countries Gateway to Heaven has received 5 awards at various national and International film festivals. Dr.Ramanjaneyulu  GV-Executive director of the center of sustainable agriculture liked our previous project Gateway to heaven and offered us this opportunity to work on a film on agrarian crisis in India.
We started working on this project in the year 2015 (November) I was working in MNC as a customer executive, this time I completely left my job and started working on new project Mitti-Back to the roots.
After leaving MNC job Anshul joined as Assistant Director in the local production house in Hyderabad, for 4 months he did research work on the reasons of agrarian crisis in India. After 4 months of study, Anshul submitted his research work to his production house but they didn't even saw the work and denied to produce the film.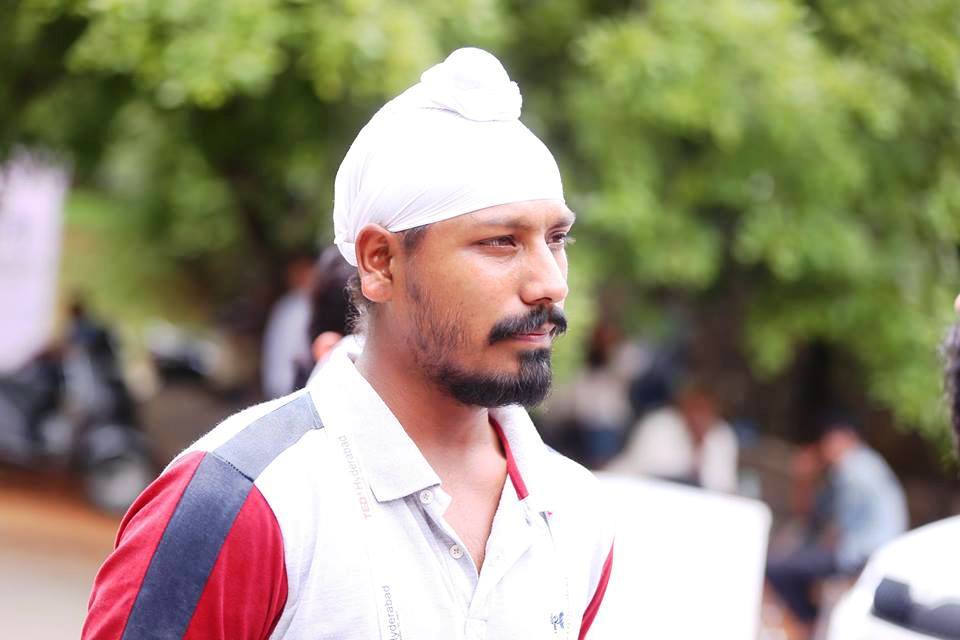 Now the same things started repeating with him, for Gateway to heaven Anshul use to work in the Night and in the day time he uses to work on Mitti-Back to the roots. Working in nights took us 5 months to complete the script of the film. His team was busy in their fields and he was busy with his job in the day time. our pre-production got completed in October.
To write the screenplay of the film they practically learned farming and Agriculture for 2 months under the guidance of Ramanjaneyulu GV. The first person to whom we pitched our story was Ramanjaneyulu sir, they did the complete test shoot of the film in a single room and showed to him.
He liked our story very much, this was a motivation for us. then we started searching producers in the month of October, we have even made on location storyboards of each and every frame in the film. I left my job of assistant director and started working full time on this project. We went to almost 22 production houses in Hyderabad and in Mumbai but no one even gave us a chance to enter inside their office, everyone told us to leave from the reception itself.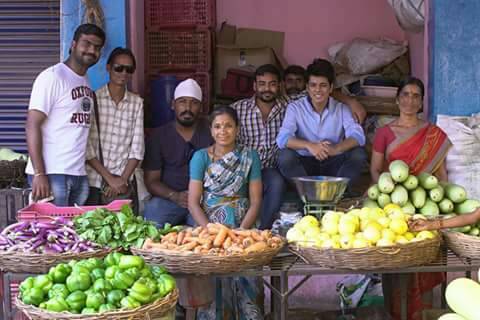 Many Sponsors said farmer suicides are common issues a suicide in a village doesn't effects to people living in the city. until and unless it doesn't effect to the people in the city no one will come to watch such films.
It was our complete 1 year of hard work and after 3 months running behind the production houses, we decided to start crowd funding.  we made an appeal video in which we have mentioned about the vision of our project. the main aim of our film is to save farmers life, it must be sounding crazy "that how a life can be saved with the help of films" but we are not going to the base of assumption we have practically proved it with our previous films.
If we can save at least 1 life of a farmer with the help of this film then that will be equal to 100 crores to us. with this article, I want to appeal to the people to support our film to raise funds for our film. We will be doing free road shows of this film in the areas where major farmer suicides have happened we don't have producers and distributors to take this film till audience but we need support of audience to reach this film in all the villages
of this country.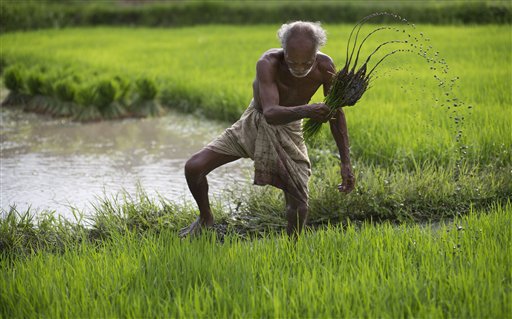 Our crowdfunding campaign was started on 16-December-2016 and ended in the month of Feb 207. we started our first shoot schedule on 11th
Feb 2017. Our crowd funding was supported by Dinesh Chandrashekar, Suresh Ediga and many people who care for farmers. The shoot was done in Enabavi, India's first organic village. Enabavi is situated in Jangaon 100kms from Hyderabad. Currently, the film is post-production stage. post production and camera is sponsored by Raasta studios.
Mitti-Back to the roots

Crew:
Anshul Sinha- Writer, Director, Dayakar k– Assistant Director, Associate director, Location assistance  Babu Yadav– Assistant Director, Production manager, Pramod Surya- Editor Abhilash Rao– Assistant Director  Sarvana kumar-  Co-Director, Cinematographer  Dayakar k– Assistant Director, Associate director, Location assistance Pintu Kumar– Assistant Director Sandeep Sahu,- Associate Director Rajnish Sharma- Associate director Pruthvi Indla– Animation Vfx- Kiran, Story board- Chandrakanth, Srinjal  jain Lyrics and Song-Anil Sharma, Amit Sharma
Genre- Social
Duration- 90 Minutes
Language- Hindi
Logline- A young agricultural scientist who saves a village from being sold.
Synopsis:
Ekta, A young agricultural scientist finds out of her research that there are several harmful chemicals being consumed in our daily food and vegetables and does her part to break this poisonous cycle. Further she finds the major reasons behind the agrarian crisis and farmer suicides happening in our country. The story revolves around three farmers facing several problems in farming and how the guidance of a young scientist will help them in saving their village from being sold.
Objective: 
This project is a result of one year of research on the reasons behind the suicides of the farmers in our country. The research was done by our team headed by Mr.Anshul Sinha under the mentorship of Centre for Sustainable Agriculture, Hyderabad founded by Mr. G V Ramanjaneyulu, an Agricultural scientist. The project portrays 25 major issues of agrarian crisis which are the main reasons behind 3 lakhs farmer suicides happened in our nation.
Vision:
The film aims at saving every farmer from giving up farming & their life, inspiring them and society on the basic aspects of the organic farming and having a clear glimpse of the problems known from our research.