For sure, dreams do come true if you work hard towards them. The finale of VLCC Femina Miss India 2020 was staged on Wednesday and Manya Singh was crowned as the runner-up at the event. Singh is the daughter of a rickshaw driver and hails from Uttar Pradesh.
For Singh, the victory was extra sweet after many sleepless nights and years of hard work. She had earlier opened up about the struggles she faced on the road to success, saying that she hoped to inspire others by using the platform provided by Miss India to talk about her journey.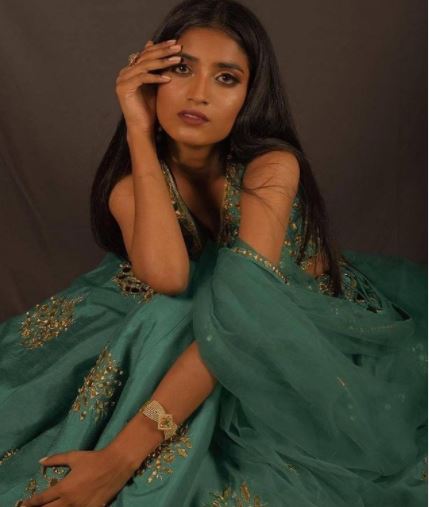 Singh, who was born in Kushinagar, said in her post that she grew up in tough circumstances, spending nights without food or sleep and walking miles just to save a few rupees. She yearned for books and clothes that were not hand-me-downs, but luck, she says, was never in her favor.
Her parents mortgaged whatever little jewelry they had to pay Singh's exam fee. In her post, Singh said she studied during the day, washed dishes in the evening, and worked at a call center at night to get by. "I've walked hours to reach places so I could save the rickshaw fare," she said.
"I am here today at the VLCC Femina Miss India 2020 stage to uplift my father, my mother, and my young brother and to show the world that all is possible if you are committed to yourself and your dreams."
The daughter of an rickshaw driver shares her story
VLCC Femina Miss India 2020 Runner-up
The caption of this post read, "Get ready to meet your VLCC Femina Miss India 2020 Runner-up, Manya Singh. Congratulations and celebrations are in order. Hats off to you on your incredible journey- we're so proud of you!"
The Miss India organization thanked Singh for "sharing her story of struggle and hard work" and hailed her as an inspiration to others. Singh intends to help her family with the prize money she has won and continues to model.
It often happens that we give up…We give up on ourselves. We give up on our ideas, on our dreams, aims, and goals that once defined our life. But NO! You have the power, ability, skills to create a transformation to achieve your dreams and to get what you want. This girl just proved it!
Read More: Miss World's Reply To Pakistani Girls Just Won Many Hearts Across The Border!
What do you think of this story? Let us know in the comments section below.