Thousands of ethnic minority Muslims defend a mosque and oppose Chinese rule in southern China over the weekend in a last-ditch bid to prevent authorities from removing its dome and minarets, as a crackdown on religious liberties increases.
Police gave the ultimate to all the protesters to turn themselves in for "disrupting social order" and "criminal acts".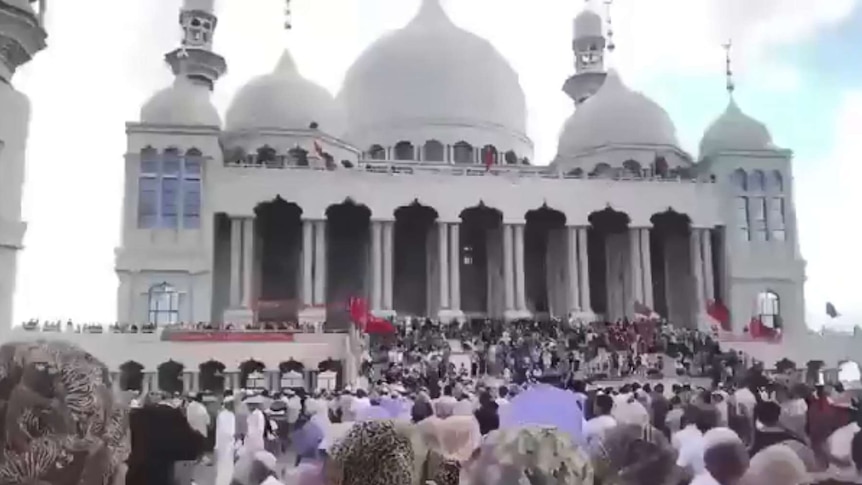 Government higher authorities have officially deployed hundreds of police against the Muslim protesters in the Muslim town of Nagu after the heavy clash began at the weekend over the destruction of the mosque.
Over the past years, there have been further features added to the mosque's construction such as the minarets and dome's roof which are considered to be illegal as per the law.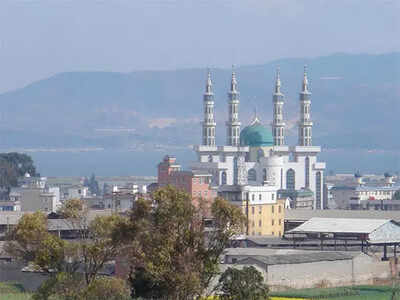 And due to that illegal construction, authorities have issued to demolish such parts and to protect Hui Muslims who have gathered there.
Ethnic Chinese Minority Defend Muslim Mosque
On Saturday, dozens of police have been deployed to remove the protesters in which men, women, and children included. The officers rushed to them with riot shields and repelled a crowd outside the mosque.
"They want to proceed with forced demolitions so the people here went to stop them," a local woman said. "The mosque is home to Muslims like us. If they try to knock it down, we certainly won't let them.
"Buildings are just buildings – they do not harm people or society. Why do they have to destroy them?"
Up till now, police have made several dozen arrests.
Notice Issued
A notice was issued on Sunday by the Tonghai government, "a case that severely disrupted social management and order".
The notice ordered those involved to "immediately stop all illegal and criminal acts", saying they will "severely punish" anyone who refuses to turn themselves in.
"Those who voluntarily surrender [by June 6] and truthfully confess the facts of violations and crimes may be given a lighter and mitigated punishment according to law," it said.
Activists and rights groups have claimed that authorities have stepped up to restrict the religious practices of Hui Muslims all across China.
They have shut down Islamic schools, and Arabic classes and barring children from learning and practicing Islam.
See More: Deadly Blast In Kunduz Mosque During Friday Prayers
What do you think of the story? Tell us in the comments section below.