In Pakistan, the violence against domestic workers seems to know no bounds. A video recently surfaced showing a minor maid who was brutally tortured and starved by her employers for accidentally breaking some crockery in Karachi.
The young maid Sidrah, who worked for a house in Bahria Town Karachi, named Shafqat Gilani and Komal as her employers. They would physically and mentally torture the poor soul.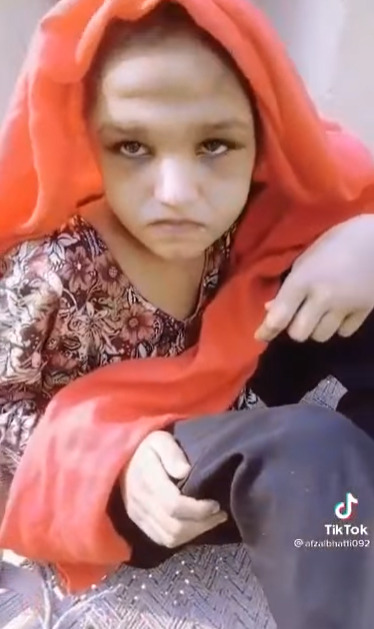 Her mistake? She accidently broke some crockery.
In addition to her employers brutally beating and banging her head on the wall after she accidentally broke some crockery, they also broke her arm. This continued for two months during which they also locked her in a room for weeks without food or water.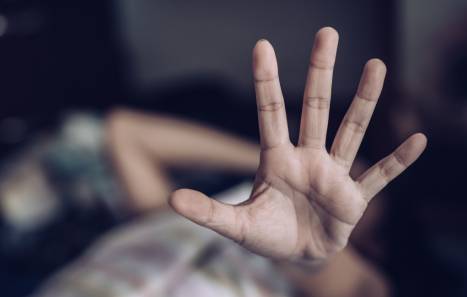 Sidrah was regularly punished by her employers through physical abuse. Severe marks of torture were found on her body. The minor girl somehow managed to escape the house and reach her parents.
The child showed marks of torture on her entire body. Bleeding and swelling could be seen on the inside of the brain around the area where the head was struck. Her arm was broken. Her feet were bruised from being beaten with a stick. A minor mistake and accidental break of some crockery led to all hell breaking loose on the kid.
The child recounts her ordeal in her own words.
"Mujh se bartan tootay thay tou unhone mujhe mara bartano ki wajah se [I broke the crockery so they beat me up because of it]," Sidrah is quoted as saying in the video.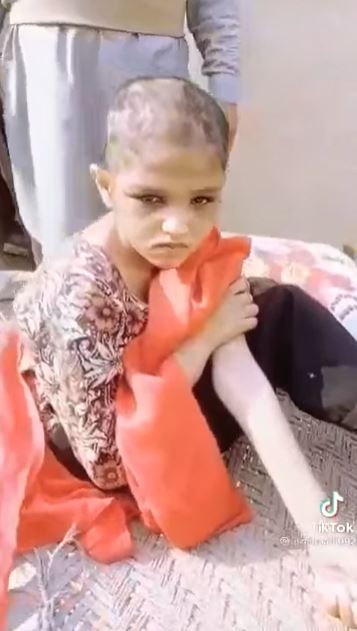 "Ek mahine kamre mein band rakha aur mahinay mai bas ek ya do dafa khana diya [They locked me in a room for a month and only gave me food once or twice]," she added.
When asked if she has any message for the PM, the minor girl said, "Mein sirf ye kehna chahti houn ke mera baap ghareeb thay isliye kaam pe lagaya tha [I just want to say that my parents put me to work because of poverty]," adding that they tortured her.
The employer did not even pay for three months.
Here is the original video:
WARNING! Some viewers may find the following video disturbing. Viewer discretion is advised.
What an utter shame. Employers must face the consequences of their bestiality.
Although there are no official statistics, it is estimated that more than 250,000 children work in homes across Pakistan as domestic workers. While domestic help is needed, usually only children are employed as they are 'cheaper' and 'easier to deal with'.
Such cases are quite common across the country. A 13-year-old maid was previously abused and tortured by her employer in Lahore. Prior to that, an 8-year-old maid was beaten to death for accidentally setting free expensive parrots.
What do you think of this story? Let us know in the comments section below.