Throughout the country, women march annually on March 8 for their fundamental rights. But every year the Aurat March faces opposition from people who refuse to even comprehend what the movement stands for. In lieu, they label the placards as 'immodest' and alter the meaning of the words to fit their own perceptions.
In a not-so-surprising move, the Minister for Religious Affairs Noorul Haq Qadri requested to the Prime Minister that March 8 be designated as Hijab Day this year.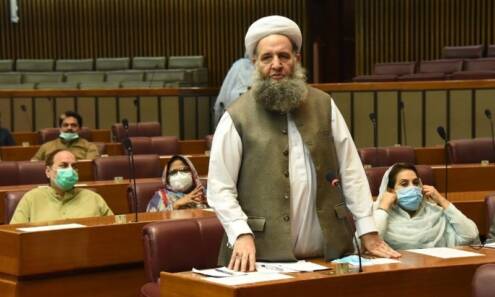 The federal minister proposed to the premier that the world's attention be drawn to the discrimination faced by Muslim women in India and occupied Kashmir due to their attire by observing "Hijab Day" in the country on March 8.
He stated that the international community should be urged to put an end to this blatantly mocking and prejudiced treatment of Muslim women in India. Not only that but the minister also forwarded a copy of the letter to President Arif Alvi.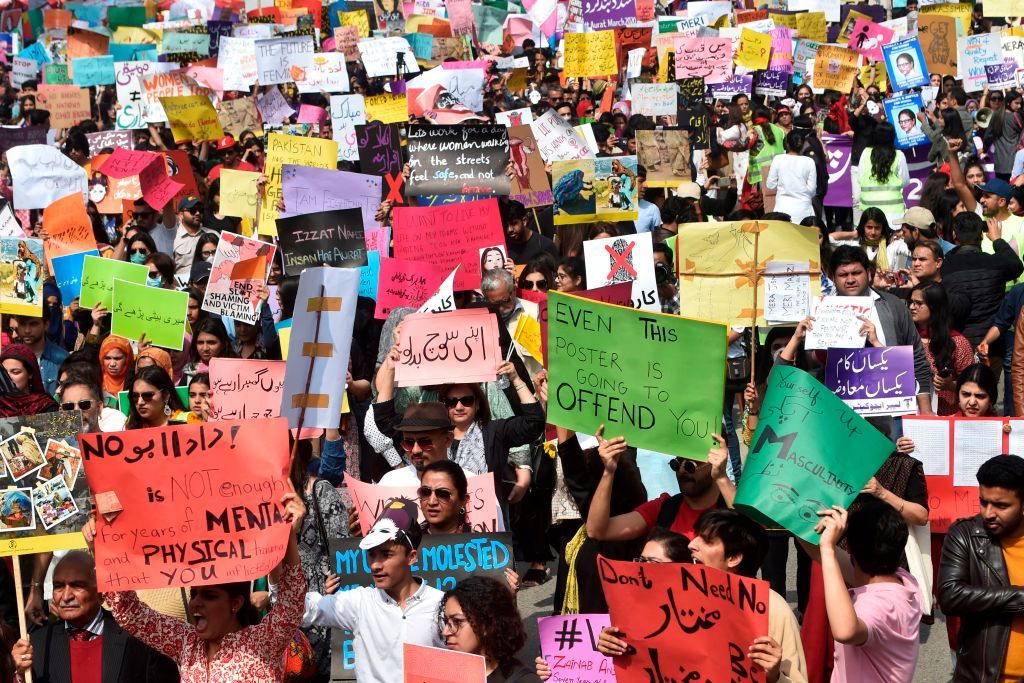 "We all accept that Islam offers a complete code of life and there is no alternative to it," the minister wrote in his request. "Any group, under the banner of Aurat March or any other title, on the occasion of upcoming International Women's Day on March 8, should not be allowed to ridicule Islamic values, societal norms, hijab or modesty as such acts hurt the sentiments of Muslims in the country."
Taking to Twitter, many users voiced their blatant disagreement with the minister's request, questioning why Hijab Day should be celebrated instead of Women's Day in a country that is majority Muslim and where the hijab sees no opposition.
Twittersphere voices its point of view:
As the old adage goes: "Aurat ko chadar aur char diwari mai rehna chahiye" – meaning a woman should remain veiled and within the four walls of her home, seeing them protest for their basic rights and equality never sits well with some misogynists in our country.
In the wake of increasing gender-based crime and injustice, women's rights movements are gathering momentum not just in Pakistan but around the world on March 8th, an UN-designated international day for celebrating women's achievements.
Since 2018, Aurat March has been held in many cities across Pakistan to coincide with International Women's Day on March 8. Those who take part in this often face intense backlash, especially online. They have also received death and rape threats in the past. Religious and conservative groups have always incriminated the march to be against Islam.
Those opposed to the minister's request and opinion are not anti-hijab – the hijab deserves recognition as well – but that he is undermining the point women are trying to make. To celebrate Hijab Day, the minister should have done something on the actual World Hijab Day, which is February 1.
What do you think of this story? Let us know in the comments section below.