Minal Khan and co-star Ahsan Mohsin Ikram have once again sparked some rumors. However, this time it is not just the usual 'dating' tittle-tattle but rather a major one. As it appears, the celebrity couple is now engaged!
The adorable duo has previously worked together in the drama serial Parchayee. Earlier, the co-stars had sparked dating rumors as they both showered love on each other on social media as well. At first, they did not respond to any hearsay and kept their relationship behind the curtains.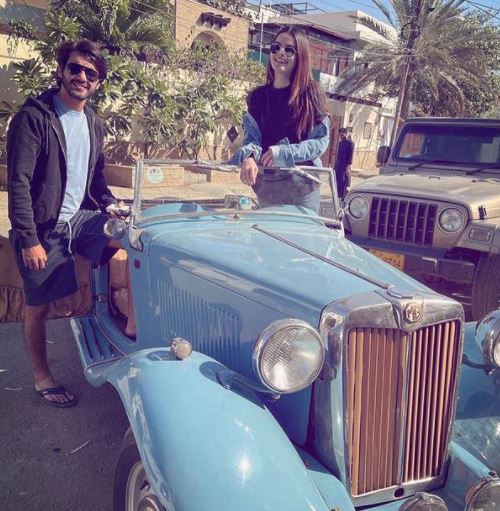 Giving in to all the speculations, the couple recently decided to not hide it anymore. After the birthday celebrations of the Ki Jaana Main Kaun actress, the duo shared a couple of pictures together on their Instagram handles, with a heart, and key emoticons as their caption. Thus, confirming that both are officially together.
Ikram shared a photo of his now-fiancée Khan on Instagram on Monday. She can be seen donning a ring on her finger giving a hint that she had said yes. Well, looks like the couple may have subtly announced their engagement. "Happy Valentine's Day," wrote Ikram along with a heart emoji.
Soon after, the post was flooded with messages from fans congratulating the happy couple. Many extended their best wishes to the duo on the Insta post, with fans and fellow celebrities sending in their love.
Love is surely in the air!
Earlier on Sunday, the diva shared a photo from their intimate Valentine's Day celebration as she posed alongside Ikram in front of a pink wall with a heart-shaped balloon. "Love is in the air. Simple and sweet," wrote the actor.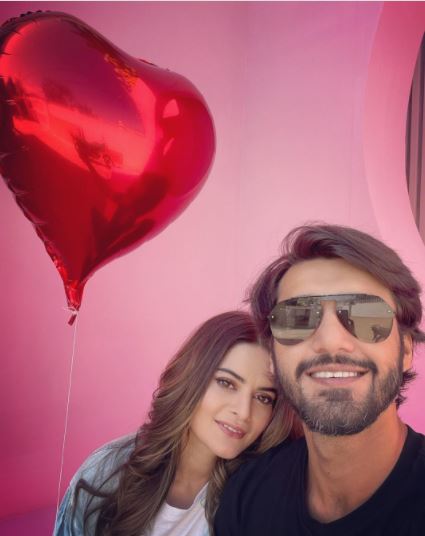 The couple is certainly taking social media by storm with their loved-up photos. Just recently, their photos from a family event went viral and the love birds are looking adorable. Minal Khan surprised her beau Ahsan's grandma on her birthday. The two arrived together and also posed for pictures with the family.
As cute as they might look, many have disapproved of the snaps that the couple revealed earlier after making their relationship public. In fact, fans and netizens have criticized the couple on various occasions. More so, they have also advised them to make their relationship 'halal'.
Previously, the former Lollywood actress Noor Bukhari called out Khan for promoting 'haram' relationships. But well, looks like they have allegedly made their relationship halal after all. We look forward to hearing the big news from the lovebirds!
What do you think of this story? Let us know in the comments section below.