The stunning Minal Khan and Shahroz Sabzwari are both brilliant actors who fit well together as an on-screen couple. They were previously seen sharing screen in the drama serial Hasad. Is something cooking between the two former co-stars? Let's find out!
After seeing Khan and Sabzwari together in Hasad, the audience absolutely loved the duo's effortless chemistry on screen, and as a matter of fact, they did look good together. Later, seeing the duo star together in Nand excited the fans.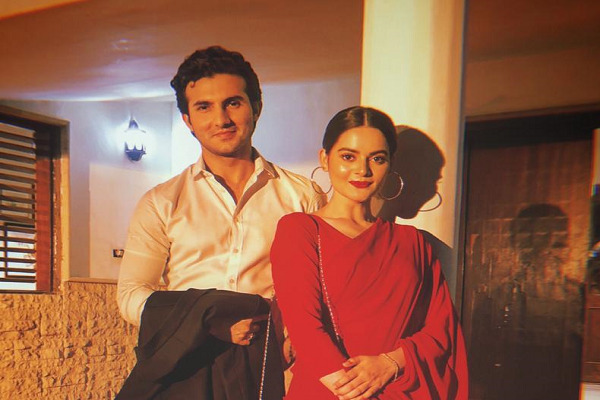 Recently, she made an appearance in the show Choti Car Bara Star in which Khan was given a scenario. She had to claim that her former co-star Sabzwari is continuously calling and bugging her. The purpose of the call was to assess her acting skills.
In the 'Call a friend' segment, Khan was asked to make a call to a close friend, and pull this prank on. Subsequently, she dialed Saboor Aly's number and informed her about Sabzwari's unnecessary messages and calls.
When Aly received the call, Khan said, "I am very upset, and I need to tell you. Shahroz Sabzwari has been calling me for so long and insisting to meet me. He is not at all like that, I know because I have done two projects with him."
'Should I tell Sadaf?' Minal asks
"But now he is asking to meet me. He says there is something important to tell," Khan added. "Now you tell me what I should do, should I tell Sadaf or just ignore it."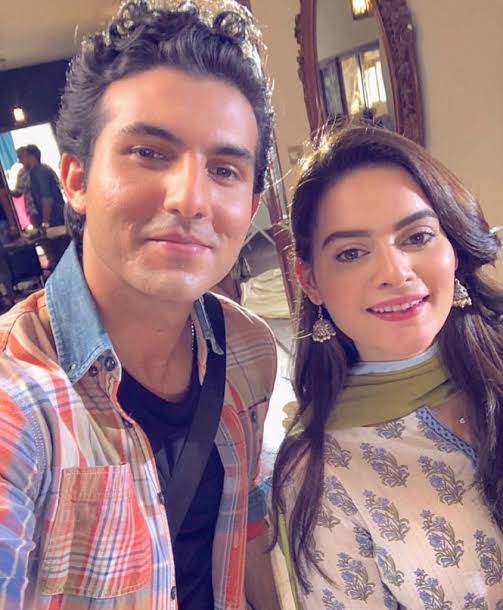 After listening to Khan, Aly also gets upset and says, "Has Shahroz ever done this before, and now why is he wanting to meet me?" To which Ki Jaana Main Kaun actor replied, "I don't know. Tell him that you can't meet him." The host of the program, realizing the situation, immediately began laughing, which made Aly realize that it was a prank.
Later, when Khan made it clear that she was joking, and apologized to her. Aly was left speechless and then began laughing. The Ki Jaana Main Kaun starlet then also apologized to Sabzwari and his wife Sadaf Kanwal after the prank call ended. She clarified that it was part of the show and she had to do it.
Here is the prank call video, enjoy!
LOL, good one!
While Sabzwari is happily married to the supermodel Sadaf Kanwal, Khan also seems very much happy in her relationship.
Khan and her beau Ahsan Mohsin Ikram are effortlessly taking the Internet by storm. Lately, Minal Khan and Ahsan were spotted having fun at the beach together, and we have gathered a few snippets of their day. Do check it out!
Read More: 'I Wanted Him To Be The Father Of My Kids' – Sadaf Reveals How She Fell In Love With Shahroz
What do you think of this story? Let us know in the comments section below.