One day from now, Minal Khan and Ahsan Mohsin Ikram will wed, and they could not be happier, these lovebirds had a fun-filled mayoun ceremony Wednesday night, and here are a few details!
In the second event of the couple's wedding festivities, the mayoun ceremony, Khan and Ikram's families once again gathered together. Ahead of her big day, Khan's family hosted the event in Karachi.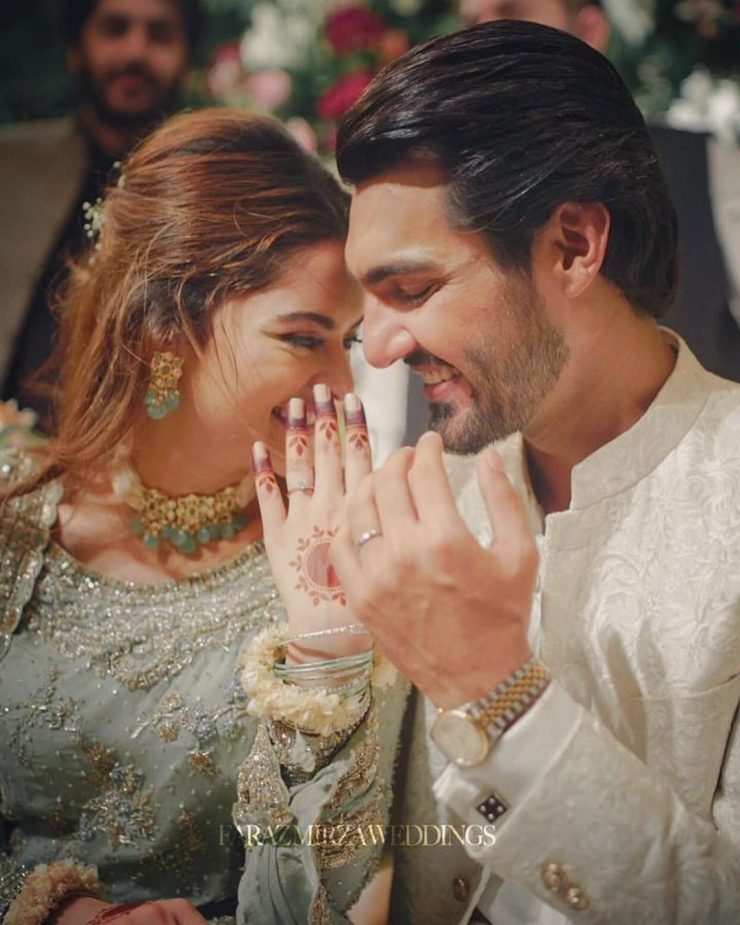 Ikram and Khan, who got engaged in June and announced their wedding date the previous month, started their wedding festivities on Tuesday with an evening of dholak music, songs, and dancing with family and friends, followed by a mayoun event on Wednesday night.
In a yellow ensemble from head to toe, the Hum Sab Ajeeb Say Hain actress looked like a sight for sore eyes last night. Meanwhile, Ikram wore a navy blue shalwar kameez paired with a yellow waistcoat. The duo was spotted all-smiles posing amid a bunch of marigolds.
The whole event was organized by The Event Planet (TEP) having a special Marigold stage for the bride and the groom. Many famous faces were spotted at the mayoun event of Minal and Ahsan. The celebrations were attended by Khan's closest friends and extensive industry milieu. Besides the twin sister Aiman Khan and her husband Muneeb Butt, we spotted the star actors Kinza Hashmi, Amna Ilyas, Ali Ansari, and Saboor Aly. Areeba Habib and Sara Ali of Sara Salon and Spa were also present. 
A sneak peek into the mayoun event: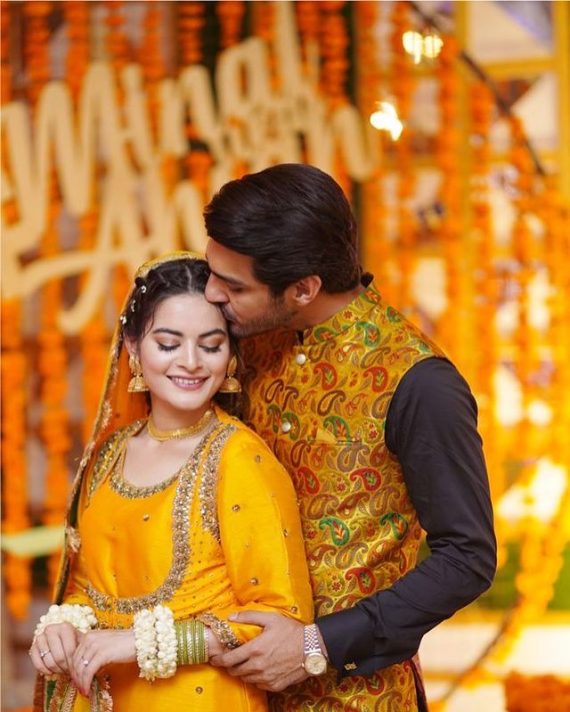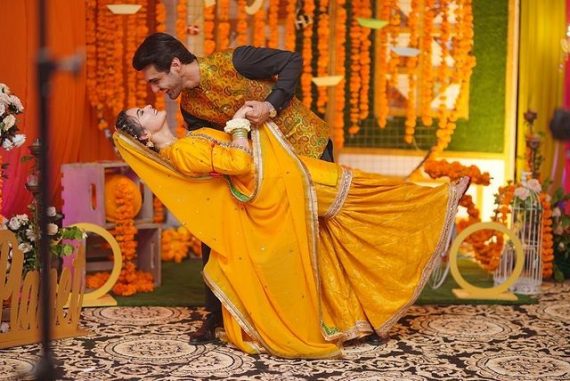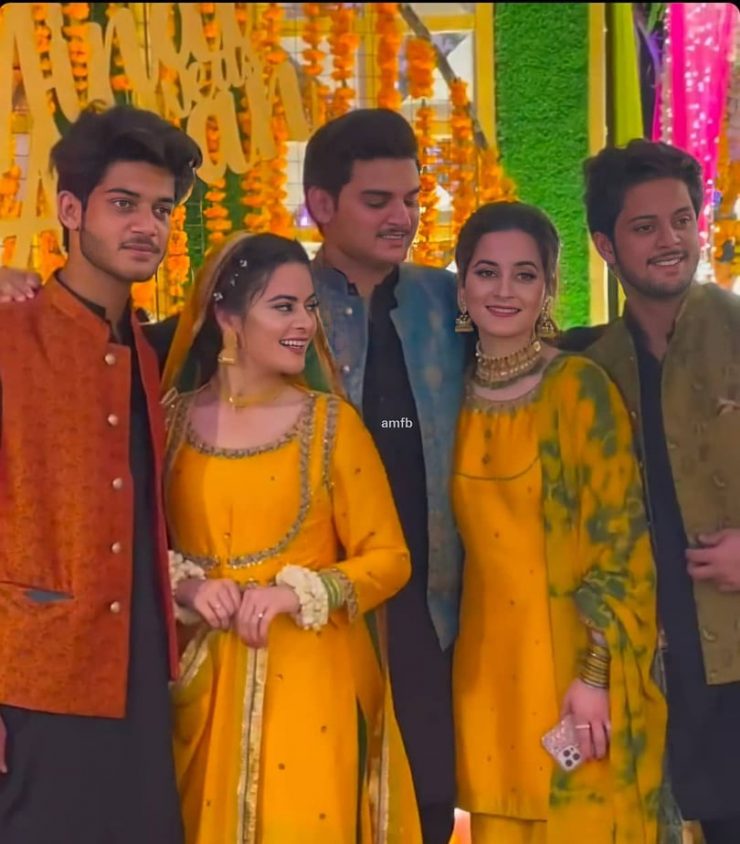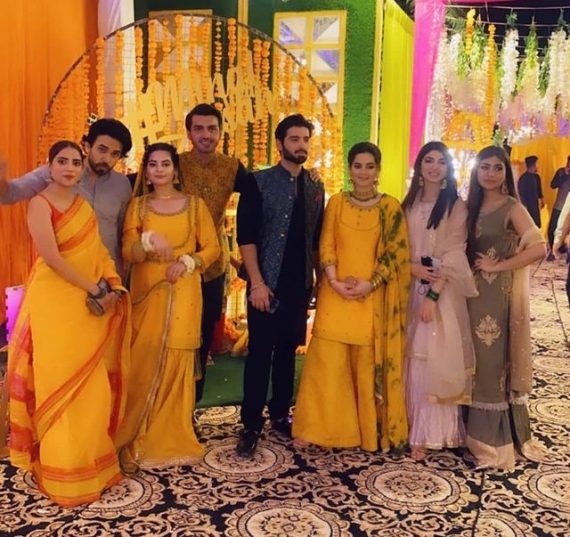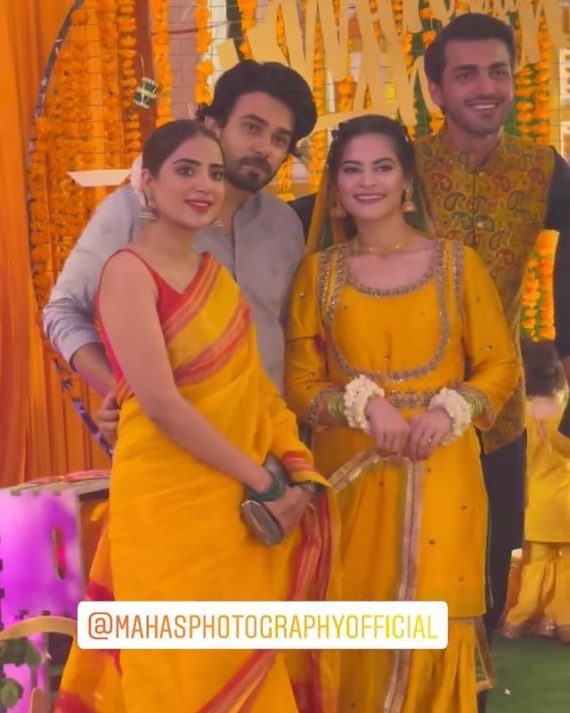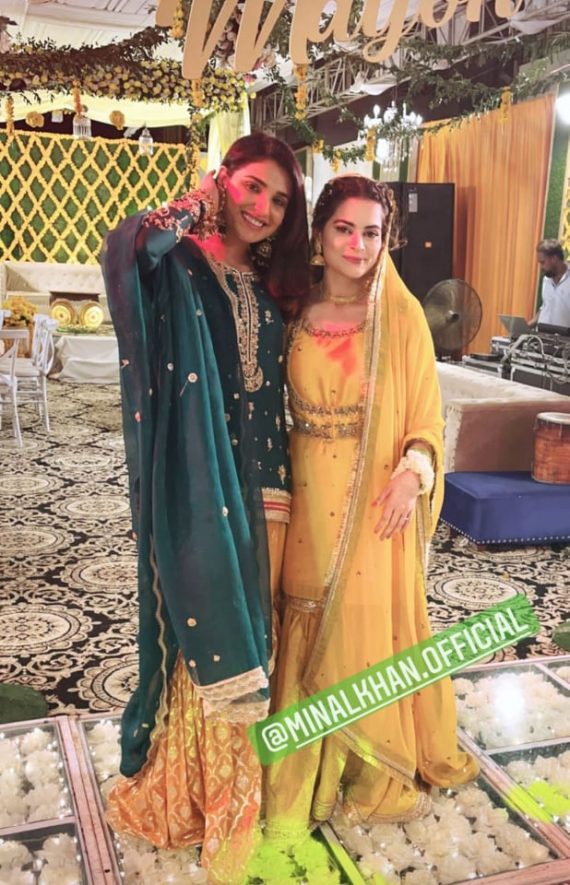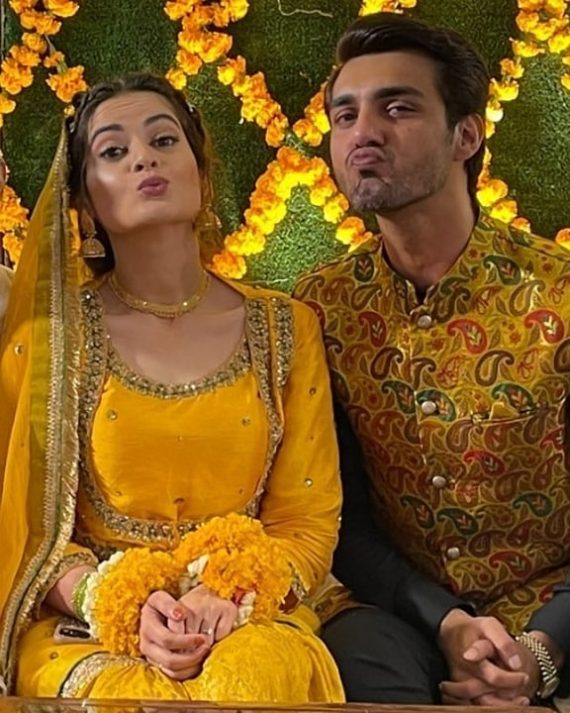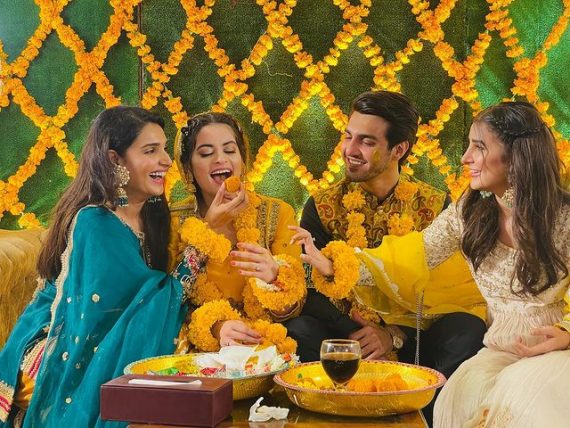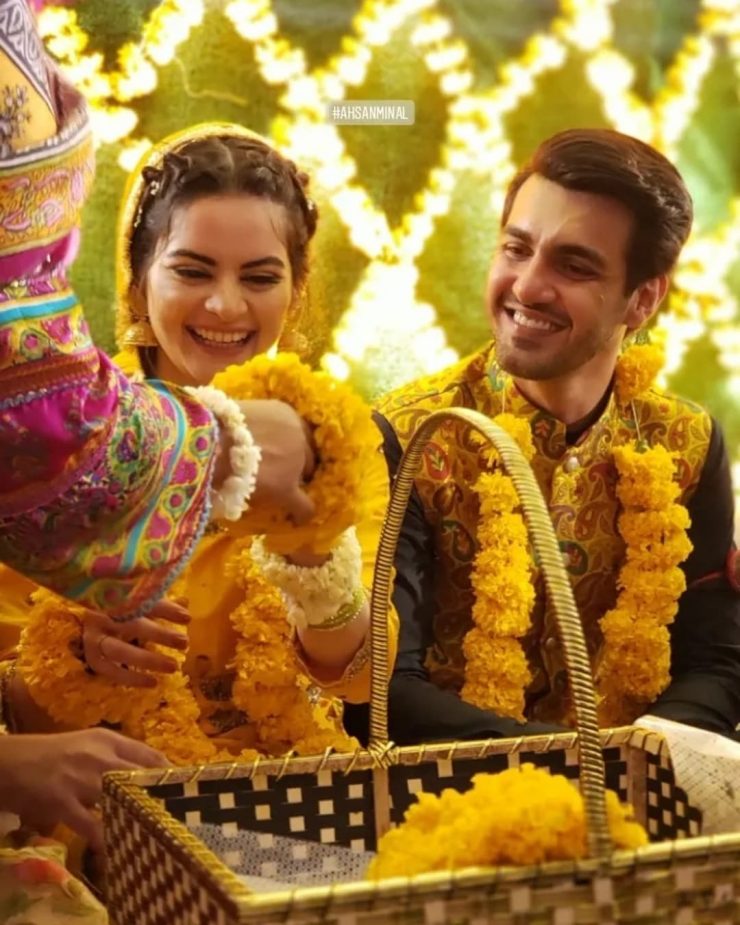 There are also videos of the event circulating on social media, with the bride and groom posing and dancing their hearts out ahead of their wedding, and they could not look happier.
Check these out!
Khan and Ikram are certainly taking social media by storm with their chemistry. The lovebirds who have previously worked together in the drama serial Parchayee are to tie the knot on September 10.
The duo officially got engaged in June, letting the world know they are ready to spend the rest of their lives together. They lately also shared their wedding card, making fans excited for their big day. Previously, the stars took to social media to give a sneak peek of the engagement ceremony, with Khan initially having teased fans with a picture from their pre-event photoshoot.
Soon, the pictures started pouring in, featuring the couple posing with friends and family. The couple was all smiles and looked happy and in love in the photoshoot. Prior to that, they also had their baat pakki event.
Let's extend our warmest wishes to the happy couple, and we look forward to celebrating their big day!
What do you think of this story? Let us know in the comments section below.