The once deemed innocent and doe-eyed child star Minal Khan is now rather taken to be bold and brazen. It all began when her private clips and images with her now-beau Ahsan Mohsin Ikram started emerging on social media. Fans are once again disappointed in their favorite actor as a new video of her swimming underwater with her boyfriend came to the limelight.
The couple has previously worked together in the drama serial Parchayee. Last year, the co-stars had sparked dating rumors as they both were spotted together on many occasions. They were also seen showering love on each other on social media. At first, they kept their relationship behind the curtains.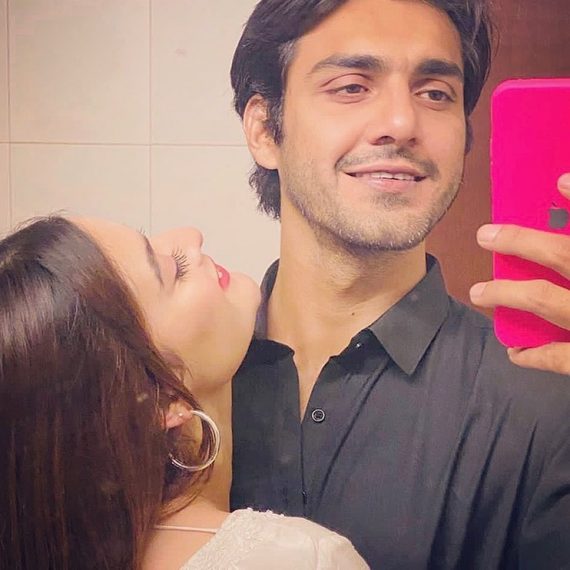 Subsequent to the birthday celebrations of the Ki Jaana Main Kaun actress, the duo shared a couple of pictures together on their Instagram handles, with a heart, and key emotions as their caption. Thus, confirming that both are officially together.
However, ever since the pair made their relationship public, they seem to have taken on a challenge to go way too pubic. Dating is not any new phenomenon. Hence, the same happening within the entertainment industry is no exception.
Last month on Valentine's Day, Ikram allegedly popped the big question to his belle and put a ring on her finger. At least, according to their social media handles, the two are rumored to be engaged. Nonetheless, whatever the case may be, the two have not tied the knot yet, and seeing them engage in explicitly coupley activities does not sit well with the public.
Check out this latest video
"20/03/20 1 year down, 100 more to go," Ikram wrote as he posted the video on his official Instagram.
Well, since you just watched the video, you can presume what came next. Of course, the fans and followers were quick to bash the duo. As of late, the Ki Jaana Main Kaun actress steals the spotlight for obnoxious reasons. First, it was for her unlike-her bold photoshoot, and then lovey-dovey clicks and clips with her beau. She continues to grab the public's attention for all the wrong reasons.
Harsh backlash & remarks poured in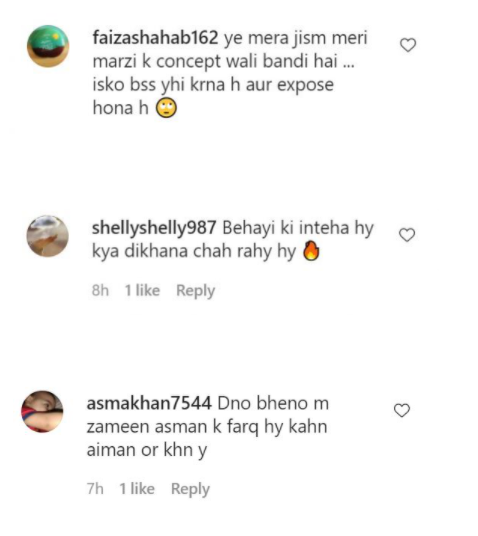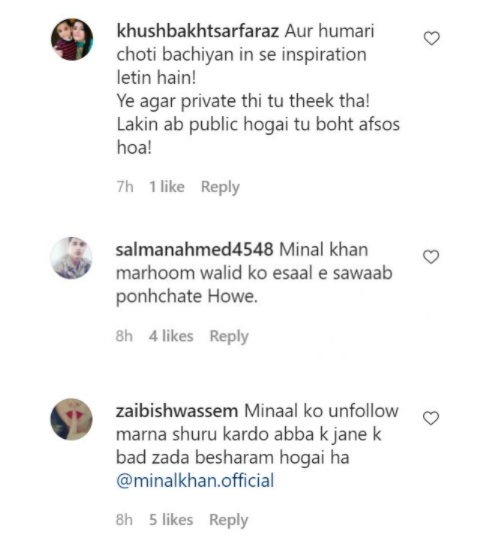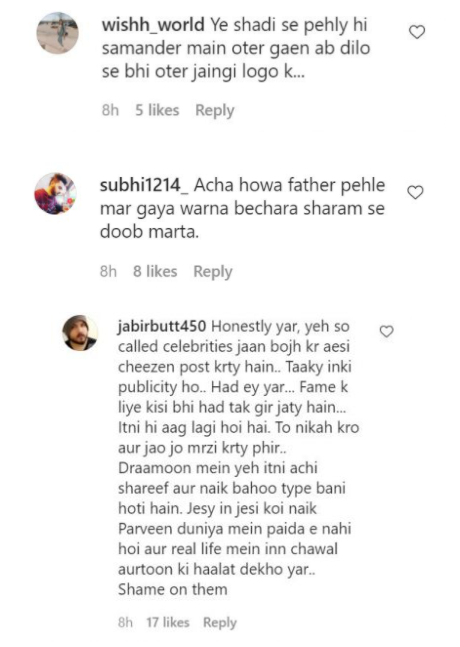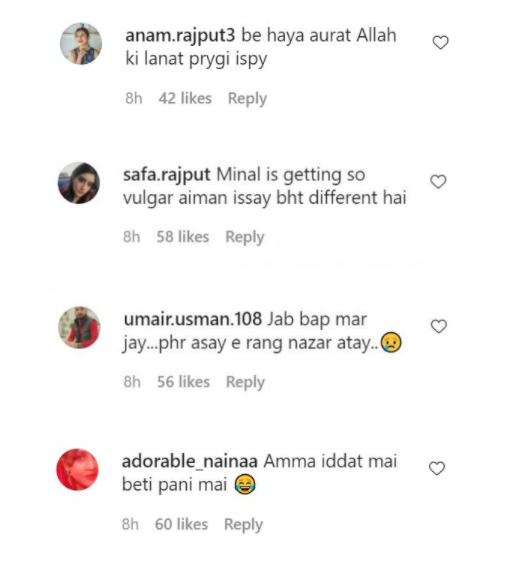 Well, Khans seems to be adamant about crushing the expectations of her fans. The couple appears to don't care about public criticism. It is pertinent to mention that Ikram has now turned off the comment section on his post, and we can see why.
Previously, the former Lollywood actress Noor Bukhari called out Khan for promoting 'haram' relationships.
What do you think of this story? Let us know in the comments section below.