Celebrity couple Minal Khan and Ahsan Ikram officially got engaged in June. The lovebirds lately shared their wedding card, and we are more than excited for their big day!
Khan and Ikram are certainly taking social media by storm with their chemistry. As per the wedding card details, the young couple is to tie the knot on September 10.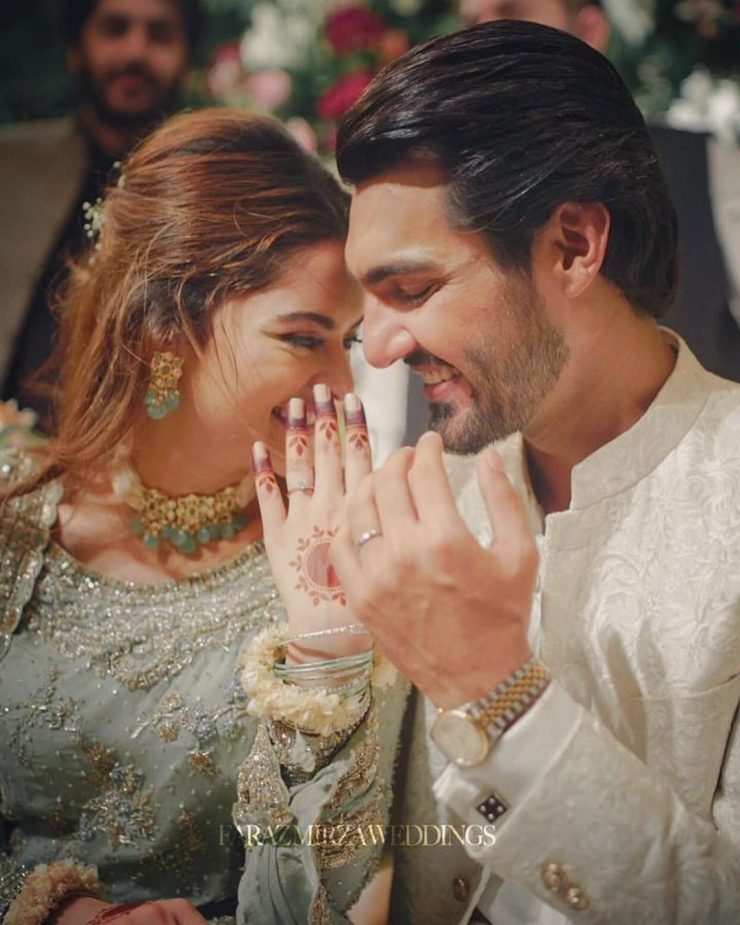 The adorable duo has previously worked together in the drama serial Parchayee. Earlier, they had sparked dating rumors as they both showered love on each other on social media as well. At first, they did not respond to any hearsay and kept their relationship behind the curtains.
Khan and Ikram officially got engaged in June, letting the world know they are ready to spend the rest of their lives together. As it appears, both are now ready to tie the knot.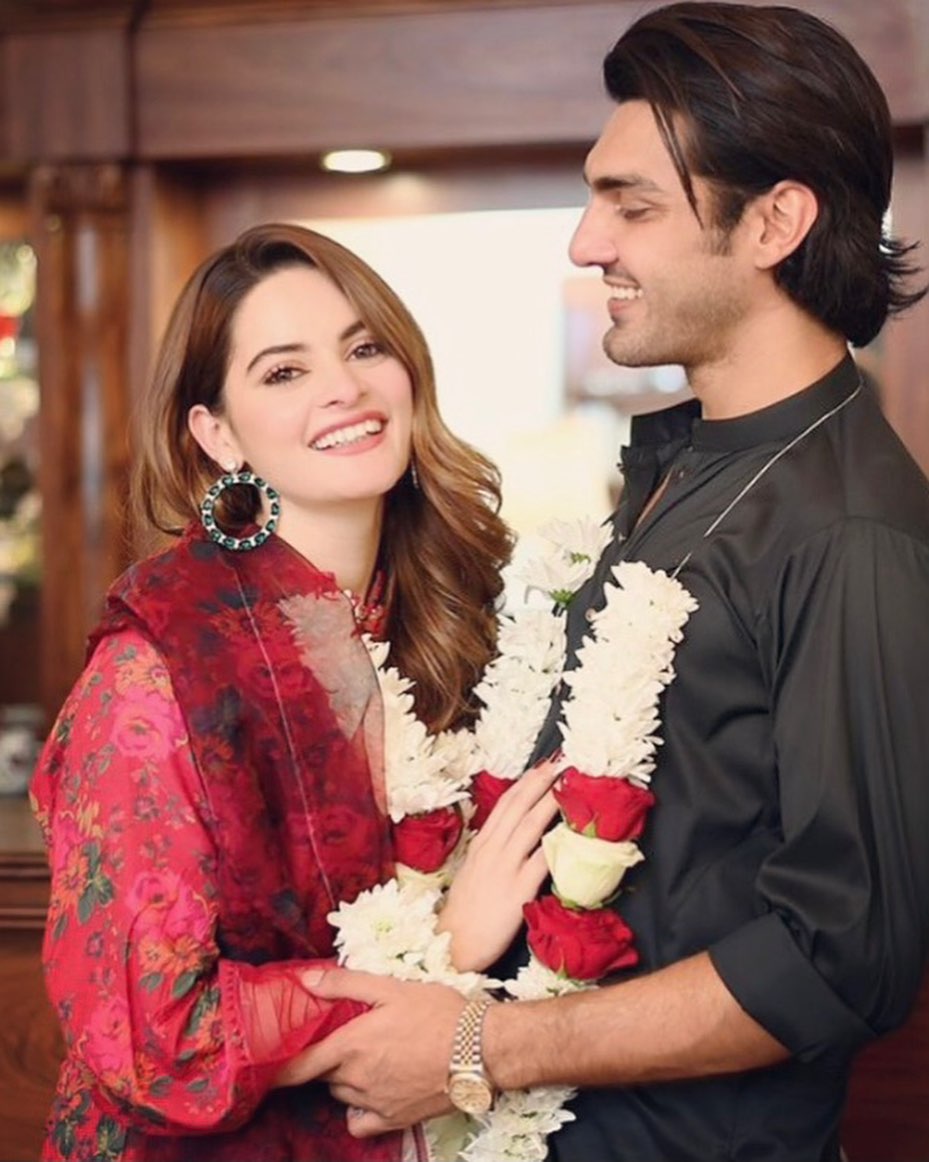 Khan took to her Instagram account to share a glimpse of her wedding card that looks simple yet so beautiful. "Alhamdulillah," read the caption. "Ikram where did you come from achanak [suddenly]? Now you're staying forever."
Take a look at the wedding card!
Ikram also shared the invitation card on his Instagram handle. "Alhamdulillah!" he wrote along with the picture. "We're getting married! Minal I will love you forever and ever and ever till my last breath."
Responding to Ikram's love-filled caption, the Kaash Main Teri Beti Na Hoti actor commented under his post: "Ya Allah! It's happening. I love you too".

Here's extending our heartiest wishes to the couple, and we can't wait for their big day to arrive!
Previously, the stars took to social media to give a sneak peek of the engagement ceremony, with Khan initially having teased fans with a picture from their pre-event photoshoot. Soon, the pictures started pouring in, featuring the couple posing with friends and family. The couple was all smiles and looked happy and in love in the photoshoot.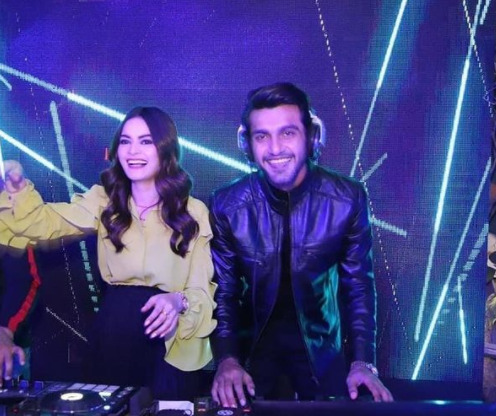 Later that night, the couple threw an after-party that was full of fun, laughter, and brought together bright stars of media and showbiz. However, after the snaps and videos of the post-engagement party began surfacing, fans and followers were not happy.
One video, in particular, ruffled the feathers of social media users. In the video clip, Ikram can be seen shaking a bottle, spraying the drink, and drinking it.
What do you think of this story? Let us know in the comments section below.