Trends and challenges are now a major part of our life because we cannot live without them. Every year or say every month a new trend comes in and people follow it passionately.
This time a new trend entered which made a direct entry to the viral world and got popular all over the world especially in the United States.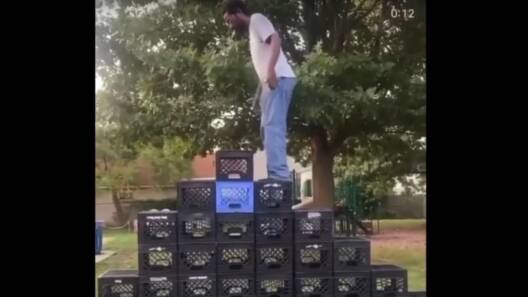 "Milk Crate Challenge" is a challenge that went viral where a man attempted this Milk Crate Challenge and gone viral with over 5 million views on Twitter. If you have seen this footage and laughed then you are not the only one who shared it.'
This footage has been circulated over various social media platforms and video forums such as TikTok. Before heading to more videos of it, it's better to get to know what exactly is Milk Crate Challenge is. Because not everyone is aware of this challenge or say trend that many of the foreign people are following.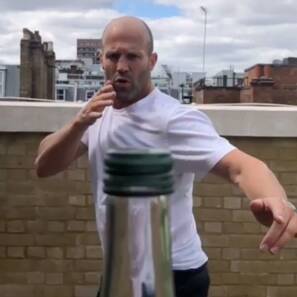 Challenges like this and others have set the trend in which celebrities also took part as well. Just like in 2019, there was a bottle cap challenge where celebrities like Mehwish Hayat, Akshay Kumar, Jason Statham (who attempted it for the first time, and then it got all the hyped), etc.
What Is Milk Crate Challenge 2021?
This unique challenge grew and spread all over the US in the past several days. People started using the hashtag #MilkCrateChallenge, made videos, and posted them on social media platforms.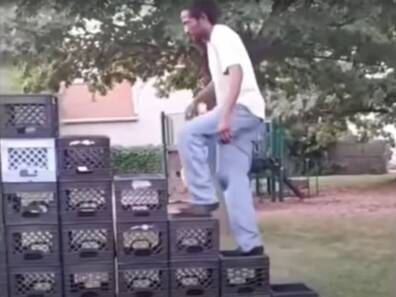 Now how it goes on? A person climbs slowly steady on the crates and makes joint staying on the top keeping full balance. And then you have to come down, but your concentration plays an important role in it.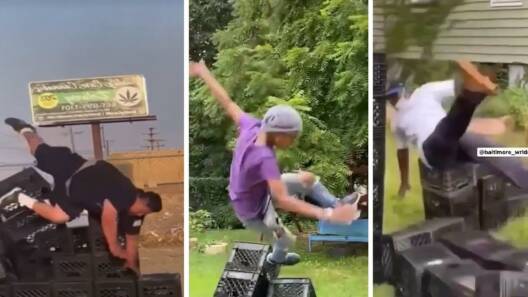 The main purpose of the challenge is to see whoever does it without falling. Surely it might sound like "damn it's way easy" but it's not. Because it might sound or look like an easy one but once you try to attempt it then you will witness the fear of falling on those milk crates.
Many of the people uploaded various failed attempt videos which are growing and bringing laughs to people's faces. People are enjoying this fun challenge, even some are betting on people too which is making it more interesting for them too.
Who Started This Crate Challenge Trend TikTok?
For every challenge or trend, there's a person who stood up first and sets the trend. As mentioned in Bottle Cap Opener Jason Statham was the one who builds the hyped of that challenge.
For Milk Crate Challenge, according to the Know Your Meme Kenneth Waddell who posted a video on 13th august where kids were playing in the park.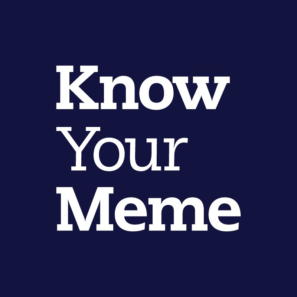 Following that, on the 14th of August Jordan Browne posted a video where a man climbs a crate stair, but at that point, no one has given any name to it.
But it was different and no one hasn't seen something like this before. The moment Jordan's post went viral one of the famous tiktokers @taylorxxlauren did the same challenge and Jordan shared which got 5 million views in a day.
From there the whole challenge trend set and more people got involved in it.
Where does this Milk crate challenge originated from?
Social media is filled with Milk Crate Challenge videos on the internet, but no matter how fun it looks along with the laugh it caused several serious injuries which also got highlighted on the internet too.
That's why it's dangerous and threatening too. Because of one wrong step, you will fell on those hard milk crates that can easily damage your back or any bone without a doubt.
There's no doubt, this challenge is full of fun and laugh but the content creators have to be cautious while attempting it.
Milk Crate Challenge has become one of the most popular challenges on the internet and set the trend bar. There's no denying in admitting that it's risky, but on the other hand, it's fun too.
What do you think of the story? Tell us in the comments section below.