Middle East Monitor (MEM), a global not-for-profit press monitoring organization, has issued an apology for a report claiming that Special Assistant to the PM (SAPM) for Overseas Pakistanis Zulfi Bukhari visited Israel.
Meanwhile, Israel has also clarified that they are not normalizing their personal relations with Pakistan in the near or distant future.
Earlier this month, Noor Dahri, the founder and executive director of UK based Islamic Theology of Counter-Terrorism (ITCT), had alleged that PM Imran Khan sent a Pakistani diplomat to Israel in November 2020 for improving relations with Israel.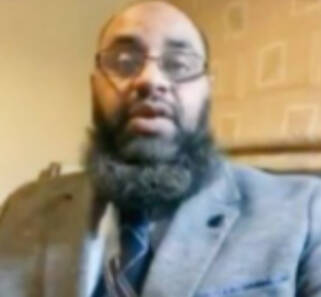 Without taking any name, he also said that the PM's adviser lives in the UK and has close relations with the Trump administration. As a result, rumors spread out on social media that Bukhari could be the delegate.
Later, Dahri gave an elaboration during an interview on his claims that a Pakistani diplomat visited Israel in November. However, Dahri didn't say that it was anyone from PM Imran Khan's government. Rather it was former PM Nawaz Sharif sending two Pakistani delegates for meetings with Israeli diplomats.
In a recent tweet, Dahri clarified that the delegate could be anyone from Pakistan but "it wasn't Zulfi Bukhari".
A few hours later, Bukhari shared the confirmation by Dahri on his official Twitter handle.
Along with Dahri's confirmation, Bukhari tweeted a letter by MEM outlet wherein it had categorically acknowledged the reporting error. It also made an apology to Bukhari.
The letter, dated December 23, read, "We have removed the offending item. We accept Mr. Bukhari's refutation of the claims made in the report and sincerely apologize for the inconvenience it has caused."
Bukhari also shared the confirmation by an Israeli cabinet minister that their country has no diplomatic relations with Pakistan.
No diplomatic relations with Pakistan, confirms Israel
Speaking to the Israeli news outlet Ynet TV, Israel's Regional Cooperation Minister Ofir Akunis has acknowledged that there is a potential for a few more Muslim countries to normalise relations with Israel. However, none of those Muslims countries will be Pakistan.
Akunis also said there will be an American announcement about another country that is going public with the normalisation of relations with Israel. This will be in essence with the infrastructure for an accord.
One of those countries is reportedly in the Gulf. However, Akunis ruled out Saudi Arabia. He also said that the other country is further to the east of Israel towards Asia. It is a "Muslim country that is not small".
It is evident that Israel has clearly dismissed any possibility of having relations with Pakistan. PM Khan has also made it clear that until the Palestine issue is not solved, Pakistan cannot recognize Israel.
He has said that news related to the normalization of ties with Israel as baseless many times in the past.
The premier has also said that even if there is pressure from other foreign countries, Pakistan will not bow to it.
What do you think of this story? Let us know in the comments section below!