Fashion night is all about style and dress. People watch very closely to see their favorite artist or celebrity wearing unique clothes that leave everyone speechless.
That's not the first time, that any award show or fashion gala was left behind without mesmerizing and bizarre moments.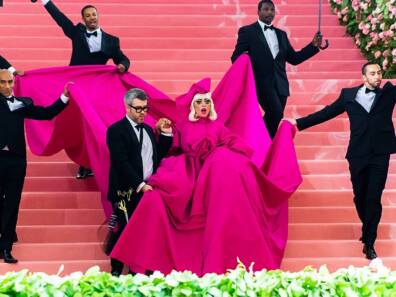 The same thing happened this year in one of the most prestigious fashion gala "Met Gala 2021" where highly fashionable personalities raised the bar of the event with their attire and left everyone speechless.
Last night the event took place, the moment red carpet images were revealed on the internet things gone way out of hand. Every news outlet, fashion magazine, social media accounts are filled with some bizarre and unrealistic dressing sense.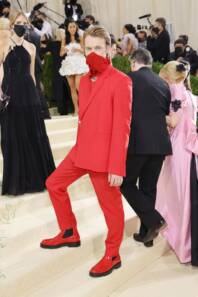 It was looked like they were mocking all the dark side (Covid-19) that still didn't fade away from the world yet and people are dying daily but still, it happened.
Met Gala 2021-Let The Bizarre Dressing Begin
For those who don't know about the Met Gala, it's an annual fundraising gala for the benefit of the Metropolitan Museum of Art's Costume Institute in New York City.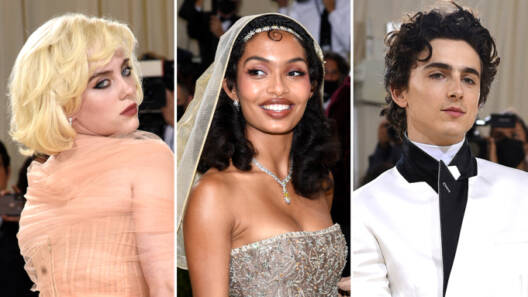 As mentioned, in New York City, this year's event was also held at the Metropolitan Museum of Art where the whole entertainment happened.
Met Gala 2021 lets the meme-makers and trollers run their business again. Because the internet is filled with Met Gala memes and people are trolling insanely.
How about let's have a look at the top bizarre dress-up celebrity of the night who took the whole limelight.
Top Bizarre Met Gala 2021 Dress Up Celebrity
Frank Ocean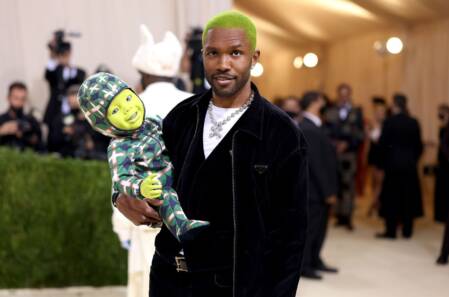 Frank ocean arrived at the event with our beloved Shrek's baby. Yeah! No kidding has a look then. This whole picture captured every attention to detail, people were like "wow Shrek's baby is alive", etc.
Kim Kardashian West All Black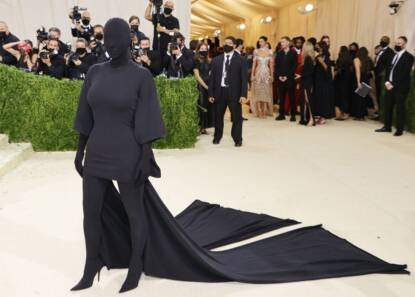 Talking about unrealistic dress, how can you forget the Dementor oh sorry she's Kim Kardashian. There's no doubt Kim Kardashian is the meme material and she has never disappointed us.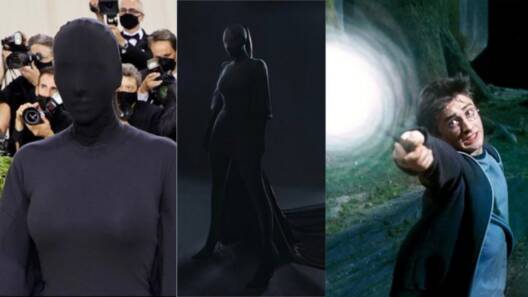 This time she wore an all-black, fetish-inspired outfit with her face fully covered.
Dan Levy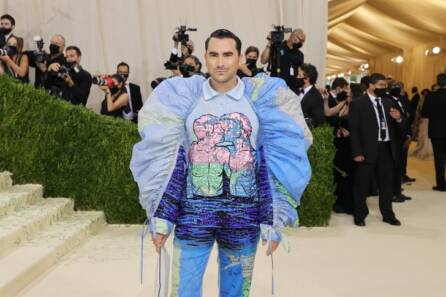 Now comes the Schitt's Creek star Dan Levy who beautifully portrayed the LGBTQ community by wearing a couture look featuring two men kissing. It's not that Dan didn't become a part of this year's Met Gala meme, yes, he does.
Lil Nas
Lil Nas loves to be on the headline, this year he's been on the news for a long time. First for the Satan Shoes, then winning the Video of the year MTV award, and now this one. Just take a moment and look at his dress.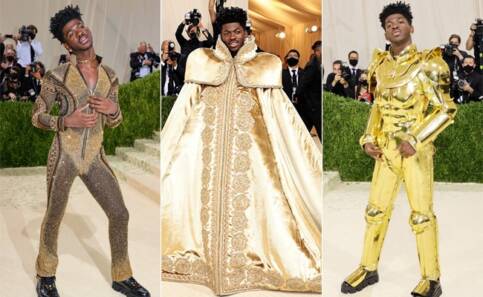 Other celebrities went with one dress, but Lil Nas changed the concept and decided that he will reveal three outfits at a time. Yeah! Three glittering gold outfits, that stunned the viewers and fans. Lil Nas also let the trollers to come forward and start their game.
Kim Petras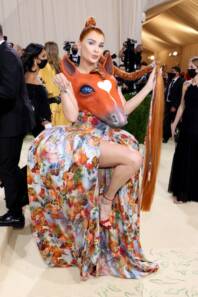 Now last but not least Kim Petras a German singer who shocked the people at Met Gala 2021. No doubt, we all love animals, but not like the way Kim Petras does because at the event she brought some horse girl vibe too.
The event left with an insane amount of memes and trolls that every social media right now filled with it. Every celebrity did their best to give the audience full entertainment in any manner
What do you think of the story? Tell us in the comments section below.