Disclaimer*: The articles shared under 'Your Voice' section are sent to us by contributors and we neither confirm nor deny the authenticity of any facts stated below. Parhlo will not be liable for any false, inaccurate, inappropriate or incomplete information presented on the website. Read our disclaimer.
This article was originally submitted by Danyal Sohail

After so much hype and craze for the drama Mere Paas Tum Ho, it all came to an end. Now, we know that people have gone crazy as Khalil ur Rehman killed the main character once again. People are actually hating this decision of his, by saying it was bad writing.
However, we all know in our hearts that the character was loved by millions and was idealized by several thousand men. Danish portrays a middle-class man who is willing to go to any length for his wife and son. He loves his wife more than Romeo loved Juliet but she sadly ends up cheating on him and leaving him for a rich dude.
This sad story and Khalil Ur Rehman's speeches got him in trouble. Despite the fact that the drama was good overall but some of his words did break out hearts. No matter what happens, whether things be serious or not, the internet has its way to make fun out of
it!
Here is our list of top ten memes from the drama!
10. HILARIOUS!!!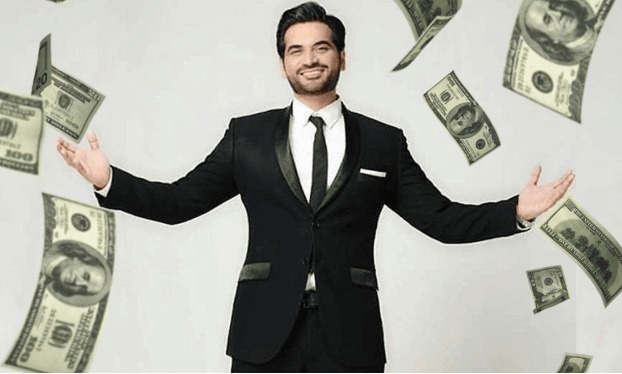 Now that's Humayoon's face with Leonardo's body. We all loved how Leo makes a fortune out of him as he fools Americans in the most understandable way. But we did not see this coming!
Danish becomes a billionaire in few weeks by one smart move and no one bats an eye on the logic behind it!
9. Chalaak!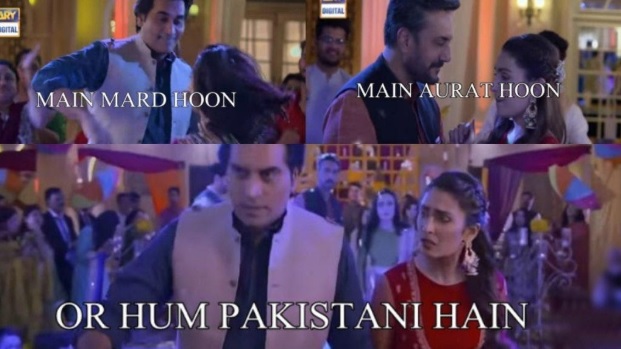 One of the most iconic scenes from the drama as Danish takes Mehwish back home after Shahwar tries to lure him in. But in my point of view, here, one character is being shadowed and that's Mehwish's friend. She actually let someone else's wife with a weirdo!
8. This kid!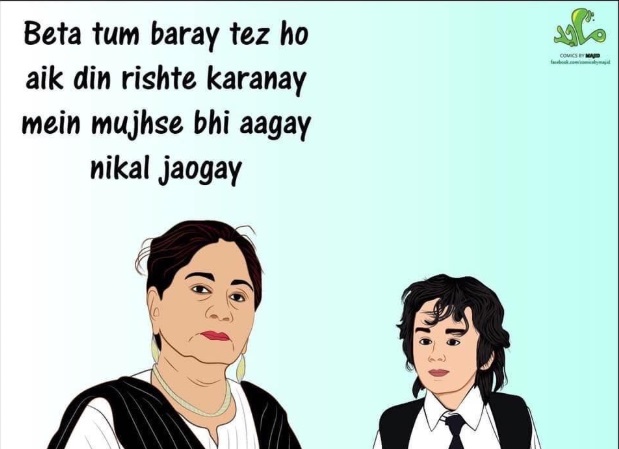 Now you gotta admit this thing. Roomi is the kind of kid now all fathers are hoping to have. At least he knows that when your mom cheats on your dad, you gotta start searching for him again.
He better not hide from the rishtay wali aunties now, he's a start now!
7. What is this behavior, Mehwish?
Meanwhile real Danish#MerePaasTumHo pic.twitter.com/KrbVVyaPIK

— Sam (@Sam92115607) November 5, 2019
HAHAHAHAHA. This one really cracked me up. Real Danish worried about what happening on the set of Mere Paas Tum Ho as his wife plays one of the most hated female lead ever in Pakistan!
You gotta give credits to her acting though, made us hate her real bad.
6. What a cross-over meme!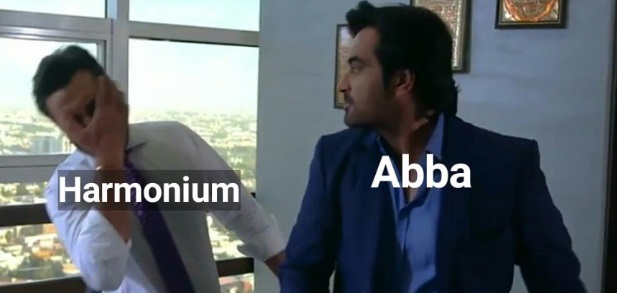 Moin Akhtar visits Mere Paas Tum ho as Humayun Saeed lays an iconic slap on the Chairman of Shahwar Chemicals before he threatens him. If you haven't seen Danish slapping him and being savage, you sure are missing out on a lot!
5. Could this drama be any crazier?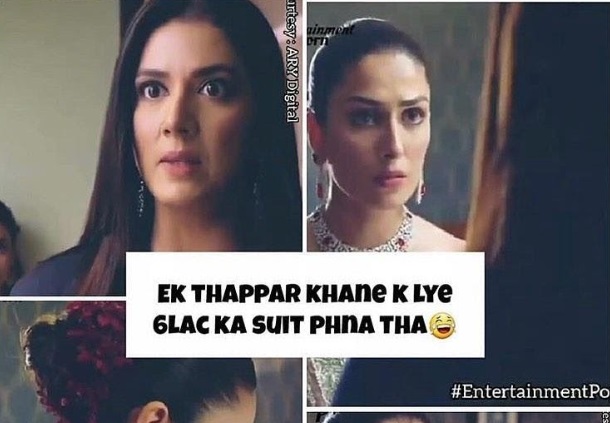 Imagine wearing a 650,000 rupees worth of a dress and then end up getting slapped by your about-to-be husband's wife, God this is good content.
Is it just me or Shahwar's wife looks really scary in this scene?
4. One scary woman!
If *Maut darwazay pe khari hona* had a face 😐#MerePaasTumHo pic.twitter.com/zqN3FEvNNi

— Bay Rozgaar 🎲 (@laalaakhaan) December 8, 2019
Even if I'm not marrying her husband and she shows up like this on my doorstep, I'm gonna lose my cool. She is one scary woman, I repeat, ONE SCARY WOMAN!
Savera Nadeem plays her character perfectly, and we all love her for her iconic dialogues and damn that slap.
3. Hania…
We all hated his guts and there is one person who hated his guts more than us and that is Hania. He evidently made those two come together, he made Hania fall in love with his dad and made his dad accept another proposal. Woah, what a kid.
2. Such investment!
A random employee: I am thinking to invest.
The Brown Employee: Invest in shares market for #shahwarChemicals
Next week tak civic le loge 😂😂#TheBrownEmployee #MerePaasTumHo #adnansiddiqui #HumayunSaeed pic.twitter.com/ol9NeEoCvD

— The Brown Employee (@thebrownemploye) December 2, 2019
We all saw how Danish became a billionaire in a few weeks and how a new house, new cars and a changed lifestyle.
It all seemed very unrealistic, we all bought it like we thought Anuradha was going to make Raju richer but Mere Paas Tum Ho made us realize that Danish is the real Anuradha.
1. "2 takay ki larki"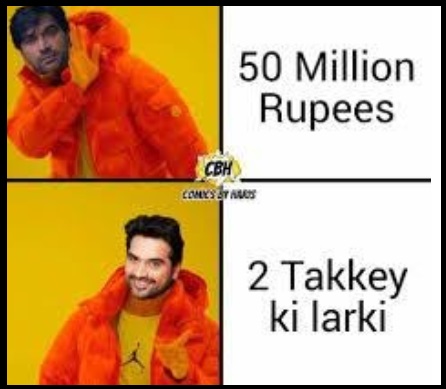 Our top pick for the best meme that Mere Pas Tum Ho gave gotta be the famous "2 takay ki larki."
Man o' man, didn't we all just go crazy at this scene? And tbh, this is the scene where the show actually grabbed the momentum to reach the heights it reached later.
Anyways, let us know your views on Khalil Ur Rehman bashing feminism in a live show and also let us know your favorite meme from Mere Paas Tum Ho in the comment section! Go nuts!