We have finally found our groove when it comes to producing good quality content for the audiences to enjoy. Candi's new musical drama "Meray Dost Meray Yaar" is a perfect testament to that. The trailer had already pumped up our expectations which turned into the awe of restlessness as we waited for the first episode.
The first episode was aired on 26th October at 7:30 pm and my word we were completely blown away by its amazing concept.
The first episode of Candi's "Meray Dost Meray Yaar" is literally taking our expectations through the roof:
From the very beginning, the show with its aesthetic visuals got us hooked. With so many elements that this story explores from music to friendship. This show is literally throwing out vibes of being a classic. Something you don't wanna miss.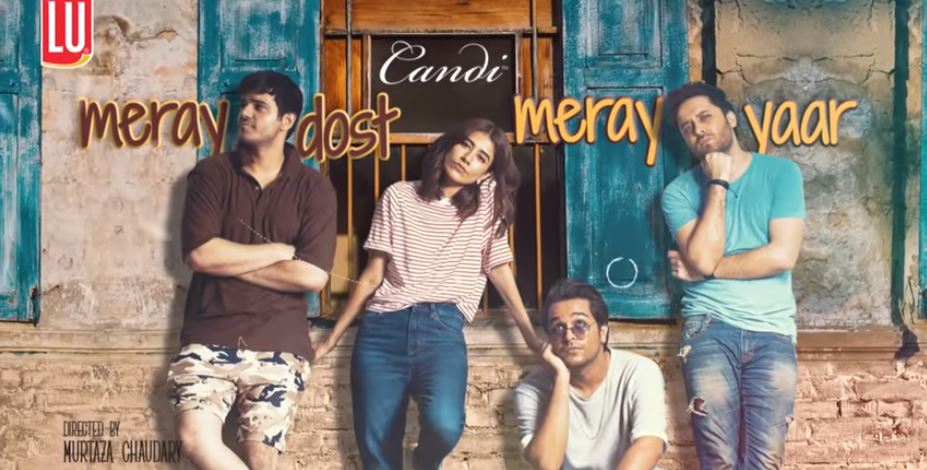 Here's what we thought about the first episode of Meray Dost Meray Yaar:
The quality and value of production certainly look top-notch. While the styling of the leads and attention to detail to their clothing also deserves a mention here. Kudos to the director, he certainly knew what he was doing. The show is based on the theme of nostalgia. The story will follow a band comprised of the lead characters.
We all must have friends, you know our "khaas friends", the ones we are attached to the most. It would really be sad if they weren't around. Right?.
Well, the show kick starts from there, Four friends living in the present but soul bound to the past. The hurdles of friendship and all the emotions attached to it are the main essences of the show. Added by some music and of course the "khaas mithaas" of Candi.  Things cannot get any better.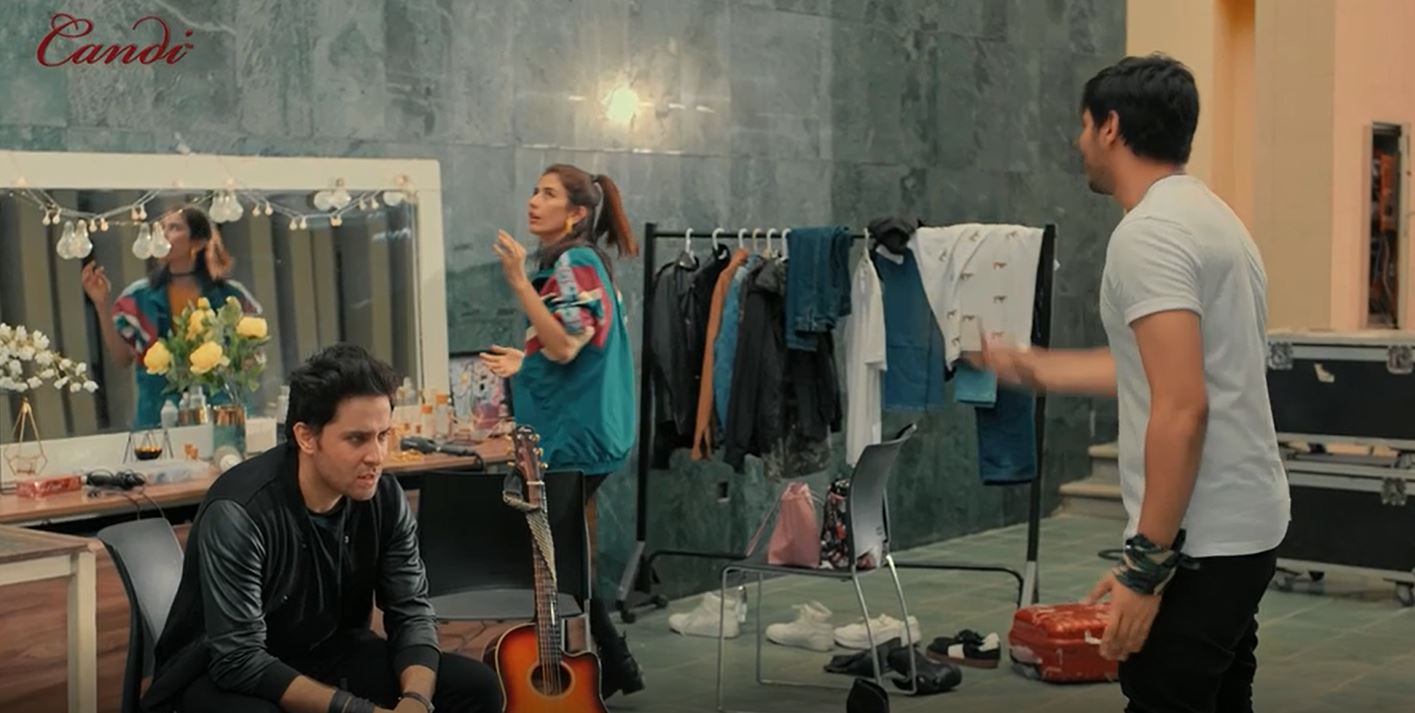 The show went literally like a roller coaster ride of emotions. One minute in the present the other in the past, while the music in the background keeps us glued. As we learn more about the characters and their lives and the problems they are dealing with in the present.
The thing however that is still connecting them is their "friendship" and "music". We have to avoid giving out spoilers in case you haven't seen it because this is the one show you have got to see.
We have got you covered for that too, Here's the first episode enjoy:
With the show ending on a cliffhanger, we cannot wait to see the group perfrom in the next episode which will air next Saturday at 7:30 pm on geo entertainment. Don't forget!