Many of the Pakistani social media users are familiar with Ahmed Murree. He belongs to a village near Khapro in Sindh's Sanghar district. The child got famous when his video 'Mera Kukkar Margaya' viral and now he joins TikTok to convey the problems of Sindh.
In the video, Ahmed was seen ranting about how his pet rooster died due to bad sanitation and unhygienic water. Apparently, the rooster died due to drinking the unhygienic water.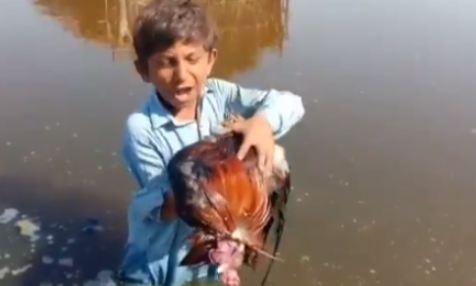 The frustrated kid complained about the dirty water which killed his rooster. While ranting and raving about the flood, he talked about how there is no clean water to even drink. The kid then started to blame Bilawal Bhutto and PPP for the poor condition of Sindh.
After the video went viral, Iqrar-ul-Hassan helped Ahmed. The journalist who boasts his investigative reporting through Sar-e-Aam, sent gifts for the little kid, including three roosters. Moreover, Iqrar sent three roosters for the kid, but he also sent him other gifts and snacks to cheer him up.
The kid goes on to thank Iqrar for his generous consideration, while also gifting him with a traditional ajrak as a thank you gesture. On the other hand, Pakistan Army officials also reached the kid and helped him out with supplies and ration. They also committed to helping the kid in the future
Ahmed Joins TikTok to solve the challenges of his area
After raising his concern through Facebook, Ahmed has now decided that he will now join TikTok. In an interview to Independent Urdu, Ahmed said he joined TikTok to highlight the issues in his area. By highlighting these issues on a public platform like TikTok, Ahmed hopes to compel higher authorities to solve these challenges these issues.
The kid thanked those who sent him chickens and other items. However, he also said his problem with extraction and clean drinking water had not been resolved. Even several weeks after Ahmed's viral video, rainwater has still not been drained in Khapro Tehsil.
Ahmed's father, Rabb Nawaz, said that since the video went viral, Ahmed has now received eight chickens. Two of them were sent by Bilawal Bhutto, three by the channel and three by Khalid Soomroo.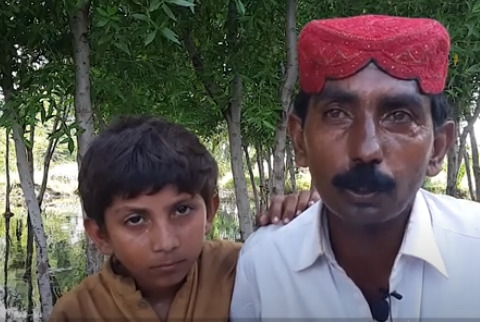 Rabb Nawaz said: "The chickens sent by Bilawal Bhutto are of very good breed. We are poor people, the chickens we have are not of this breed. We are worried about how to feed and take care of these chickens." Ahmed's father also says locals bring drinking water up to ten kilometers away.
The inspirational story of Ahmed indicates how powerful social media is in today's day and age. If used productively, social media can help to solve the most difficult of issues within a matter of few days. Let's hope that Ahmed who after his Kukkar Margaya video can solve the major problems of his area and Sindh through TikTok.
What do you think of this story? Let us know in the comments section below!