Men's shirts brands in Pakistan, very few youngsters know the authentic brands that offer elegant and decent shirts.
Not every brand in Pakistan has the leverage to provide ultimate quality and that's the reason we have countless outlets.
Shirts have been an important part of our attire, especially for corporate workers and bankers. Youngsters who are emerging into the world of corporate might need some sober-colored shirts and that's the right sport for you.
We have jolt down the best men's shirt brands in Pakistan and each brand holds its essence overall. Remember, the list consists of branded shirts in Pakistan rather than cheap quality shirts.
Top Men's Shirts Brands in Pakistan:
The list contains the data on both casual and office wear shirts. Without wasting any time let's jump into the brand's outlets.
The Gentlemen Club:
The Gentlemen Club or GC brand is one of the most popular brands in Pakistan. It is considered the best shirt brand in Pakistan, because of its good variety of shirts for men.
Consumers prefer GC Club over other brands because they don't compromise on quality and offer amazing colors.
Diners:
Next on the list is none other than Diners, one of the popular men's shirt brands in Pakistan. If you are looking for shirt brands for men, diners are considered the classiest ones out there.
They have an outstanding shirt collection for men and that's the reason they are a successful brand. Diners are famous for their elegance and quality. The design of all these shirts is super impressive.
The brand is famous among office people and bankers.
Royal Tag:
Believe it or not, Royal Tag is Pakistan's most-selling brand and it's worth checking out. If you are looking for branded shirts in Pakistan, then Royal Tag is your one-stop outlet and here you can get everything.
Royal Tag brings everything together from fabric design to color magic. It's not everyone's cup of cake to offer everyone as per the demand of the consumers.
If you are thinking, Royal Tag would be expensive then you are mistaken. Royal Tag offers the most affordable men's shirts.
Monark:
If you are aware of men's shirts brands in Pakistan, then you must have come across Monark one of the most appreciated brands in Pakistan.
For over two decades, Monark has been serving its services in Pakistan. Monark is highly recommended since it has introduced a wide range of possibilities for the best men's dress shirts.
Monark not only upgrades your shirt collection but also enhances your personality and makes your occasions more special.
Uniworth: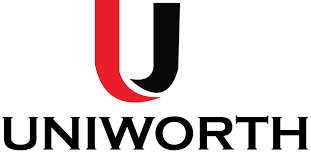 Since 1971, Uniworth has been serving Pakistan and producing some of the great men's shirts in Pakistan. It has become the most successful brand offering formal and causal men's shirts.
Uniworth's designs and colors capture everyone's attention. What exactly distinguishes Uniworth from other brands? Simply, it features unique and exquisite designs and patterns.
It's the best shirt brand in Pakistan, that's why they have been operating for more than decades.
These men's shirts brands in Pakistan are highly appreciated for their design and quality. Investing your money in such branded shirts is worth every penny.
You must also check out the top 15 men's clothing brands in Pakistan.
What do you think of the story? Tell us in the comments section below.