The trauma of harassment has permeated every Pakistani woman's life through the courtesy of men in our society. Patriarchy has sown the seeds of harassment by perpetuating a culture that portrays women as weak and unable to speak up for themselves. Here is yet another harassment story reported in the federal capital. The incident happened in Islamabad city where men in a car harass two sisters.
Throughout the country, there are many women who experience street harassment, irrespective of their age and their dress. Their presence on the road and that they are women is enough to cause harassment. The same happened with two sisters who were followed in a car by men to harass them in Islamabad.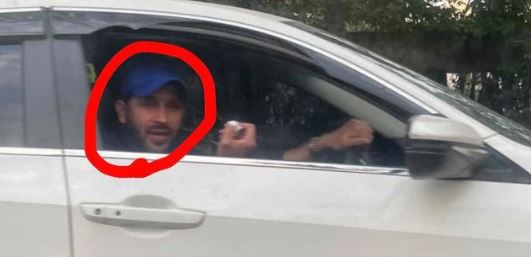 A week ago, a woman was returning from F7 with her sister when a car followed them for about an hour because they were two girls alone.
"I got scared and stopped the car in front of Ox & Grill and he stopped too and waited for us for too long," the victim says. "They were trying to assault and zooming out around us and honking we were on our way back to home and I also took the picture of their car and himself!"
Since she did not want them to see where she lived, she tried to get rid of them. During this 10-15 minute period, she kept changing lanes until the car pulled up next to them. His friend rolled down the window and tried to throw something into the car. However, she tried to ignore what they were doing.
Cat-calling
"Kept calling us with some names "cutie" and stuff. My heart was pounding so I so did the best thing I could, I floor it and we reached somewhere at Blue Area road and they were still behind us and that was terrifying."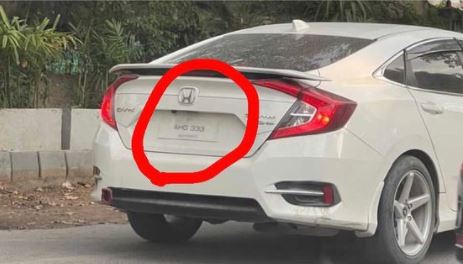 She then sat in a shop for a while and checked back to see if they were gone or still there, but they were not there. "Coming out and saying all this is just for girls who drive and face such experiences with such type of ppl! please be aware of this person and whoever knows him kindly tag him. Sadly our Pakistan is not a safe place for girls to live anymore," she concluded. Moreover, she shared the car number: AHG 333 ISB.
The original post:
Previously, a girl riding a bike on Faisal Town Road in Islamabad was harassed by a few boys on the bike.
Women in Pakistan are destined to face different types of issues and undergo all sorts of human rights violations. Last month, men on bikes shamelessly stalked and harassed a girl traveling in a rickshaw.
What do you think of this story? Let us know in the comments section below.