On Tuesday, two unidentified men have broken into British producer Jemima Goldsmith residence in London and alarmed her.
She has shared her images on her tweet and asked anyone can recognize them. Those two men broke into her London residence in the middle of the night a few days ago.
She even shared the photographs of the men on her Twitter account. Asking if anyone in the public can identify the trespassers. "If you can identify them, please let me know," she wrote.
She also spoke to the local publication and shared further details.
Jemima Goldsmith London Residence Broke By Two Men
Jemima after the incident talked to the local media outlet where she shared the details. She immediately called the police and told them everything about the incident and then the faces of those men came out.
She stated that "the two males were captured on video and that Scotland Yard was called in and a report has been registered."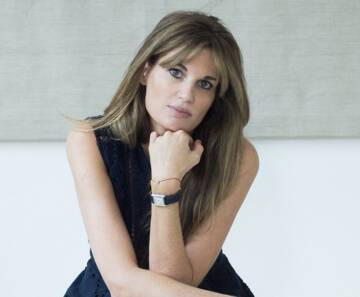 "And then these two guys captured on camera trespassing a few weeks later in the day," she said about the two men whose pictures she posted on her official Twitter account.
She also revealed that she is not sure if the men are related and whether they are the person or two different individuals.
When the news circulated all over the internet, her fans shared their sympathy and showed their support. One user wrote, "I'm so sorry. This is horrific," said Twitter user, while another individual prayed for her safety, "Prayers for your safety. May they be caught and dealt with by the law."
Remember it's not the first time that her privacy was invaded, back in 2017, British-Pakistani taxi driver Hassan Mahmood pleaded guilty to annoyingly sending messages and more than 1,000 phone calls.
Jemima was in the limelight for the past few years, she even revealed shocking truths related to Princess Diana.
What do you think of the story? Tell us in the comments section below.