Prime Minister Imran Khan lately received telephone calls from world leaders and discussed the evolving situation in Afghanistan, besides bilateral matters. The Twittersphere is having a field day following the phone call updates from the official Twitter account of the premier's office.
PM Khan received a telephone call from the UK Prime Minister Boris Johnson, as well as the Dutch Prime Minister Mark Rutte. He discussed the latest situations in Afghanistan with the two. The premier also received a telephone call from German Chancellor Angela Merkel. They exchanged views on the rapidly evolving situation in Afghanistan.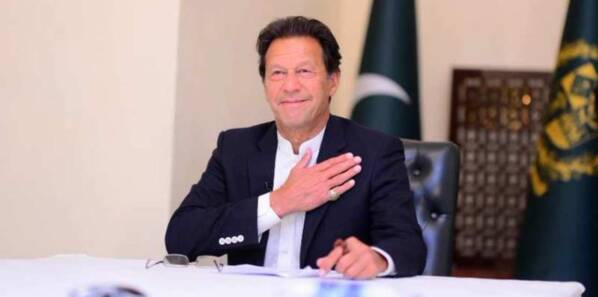 Taking to Twitter, the official account of the Prime Minister's office highlighted each phone call that Khan had received.
Take a look at these:
The Pakistani Twittersphere began making memes out of PTI tweets. While netizens are being creative with their memes, many also poked fun at how the premier has not received any call from US President Joe Biden yet.
Twittersphere has a field day over Imran Khan's telephone calls
LOL!
Throughout each phone conversation, PM Khan stressed the importance of peace and stability in Afghanistan for Pakistan. In addition, he stated that it is critical to make sure everyone is safe, secure, and respected. He also emphasized the importance of an inclusive political settlement for Afghanistan. PM Khan further highlighted Pakistan's role in facilitating the evacuation of diplomatic personnel and staff of international organizations from Afghanistan.
Call from Joe Biden?
As of yet, the PM has not received any call from Joe Biden. Earlier, with the hashtag #BidenMujhayCallKaro, Pakistani social media users ran amok on Twitter to poke fun at the premier supposedly waiting for a call from US President Joe Biden.
In an interview with The Financial Times, Moeed Yusuf, Pakistan's National Security Advisor, said that Pakistan has "options" if the US government thinks that the phone call is a concession. "The president of the United States has not spoken to the prime minister of such an important country who the US itself says is make-or-break in some cases, in some ways, in Afghanistan — we struggle to understand the signal, right?" he said.
"We've been told every time that… [the phone call] will happen, it's technical reasons or whatever. But frankly, people don't believe it," he said. "If a phone call is a concession if a security relationship is a concession, Pakistan has options," he added, refusing to elaborate.
Meanwhile, the Taliban declared victory after Afghan President Ashraf Ghani fled abroad and his government collapsed. Desperate scenes played out at Kabul's international airport. Two people reportedly fell from the airplane as they attempted to flee from Afghanistan.
What do you think of this story? Let us know in the comments section below.