Ms. Marvel is all over the place with the dialogue, presentation of Muslims, and especially entries of Pakistani actors in the Marvel Cinematic Universe. Until now, several Bollywood and Pakistani stars appeared to raise the show's bar.
With the Mehwish Hayat and Fawad Khan's official entry into the Marvel Universe as grandparents of the Kamala Khan.
Ever since the show's announcement became official and released on its platform there have been several moments where viewers have fallen in love with the show.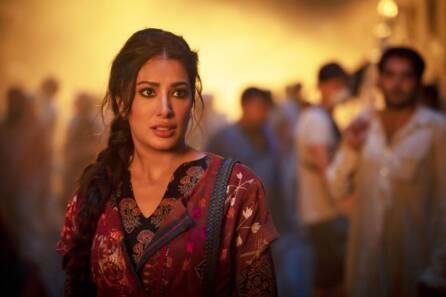 Mehwish Hayat is particularly excited about her role in the movie, her immortal role that gives her power to fight against evil and also redefines how Pakistanis are often (mis)shown on mainstream media.
In her recent interview, Mehwish Hayat talked about the show in detail and compared two entertainment industries pointing out significant areas.
Mehiwsh Hayat in conversation with Disney Central
Mehwish Hayat while talking to Disney Central, discussed her character Aisha, she also expanded on the comparisons between Hollywood and our entertainment industry, the responsible representation of Pakistanis and Muslims in the show, and Iman Vellani's acting debut.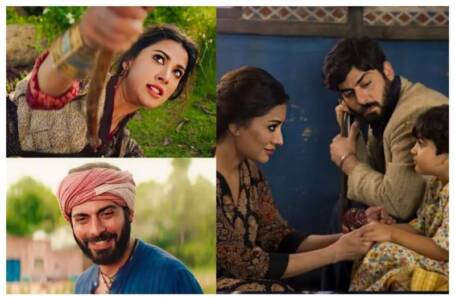 Even though the show had released its four episodes, Hayat still chose not to talk much about the character in detail except she kept on saying that she's essaying "a Djinn and Kamala's great grandmother." Possibly hinting at a detailed look into her life one last time in the fifth episode, she added, "You'll have to wait for another episode to find out more about her."
Talking about the most diversified cast on board in Ms. Marvel, Meshwish revealed that most of her scenes were shot in Thailand and few of them were in Pakistan.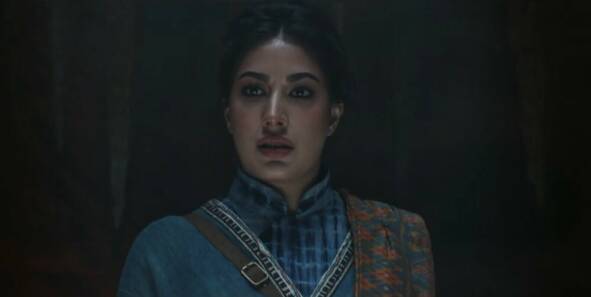 She further exclaimed, "I actually lost count of the nationalities that were part of creating this whole magical journey for people to experience. But it was literally a moment of me where I was sitting there and thinking, wow, this is all real. This was a really fascinating experience for me."
'Our industry is still growing' – Mehwish Hayat
When an interviewer asked about the difference between her new experiences in Hollywood with that of the Pakistani entertainment industry, Hayat shared that there's no comparison since our industry is still growing. "Our industry is very small and it's still in its infancy. When you talk about the biggest franchise in Hollywood, there is no comparison," she said.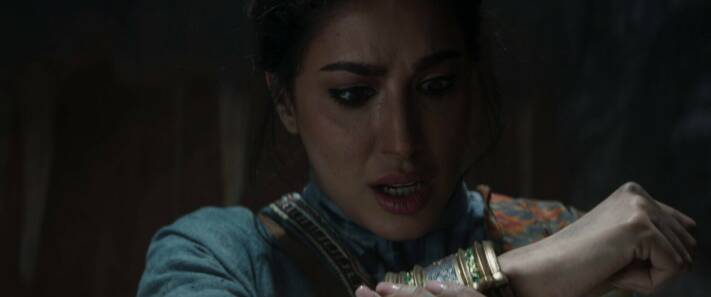 "But for me, it does not matter where I am, who I am with, and what I'm working for. Once the camera or the red light of the camera turns on and I'm in front of it, it really doesn't matter.
It's the same for me as an artist. It's about me and the character and my relationship with the camera. Be it in Pakistan, in the movies or in shows, or even when shooting for Ms. Marvel, as an artist it's always the same but it's what's around [you] that makes so much of a difference."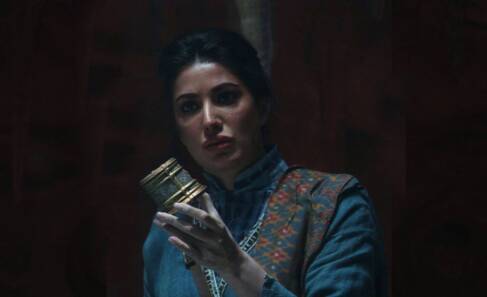 Mehwish on taking all the essential elements she had learned on the set of Ms. Marvel and taking back to Pakistan and implemented them to uproot the industry.
Muslims Representation
Mehwish Hayat also put her cents of view on Muslims and Pakistani representation in the movie. She openly confessed and said that as a Pakistani and a Muslim herself, she would often get "frustrated" with the way the natives were "misrepresented on the screen in the West and in Bollywood".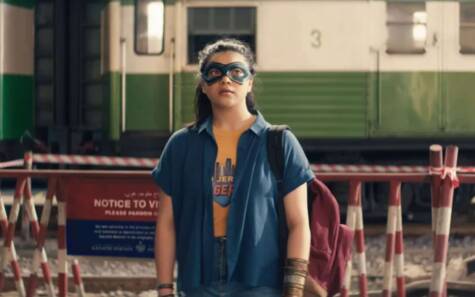 She lamented, "If there would be a Muslim character, it would always be a villain, they would always be the troublemakers, the women would be the subjugated women."
She had always wanted a balance role or portrayal of a Muslim Pakistani in the movies and TV Shows. Ms. Marvel is the perfect example of it. She shared, "Scenes at the mosque, words like Bismillah and Ma Sha Allah being used. Who would've imagined it happening?
It's headed in the right direction. Nakia is a hijabi and is very proud of it. Imagine how many girls this is representing as well as the two billion Muslims represented in the show."
The Pride Moment For Her
Main Punjab Nahi Jaongi actor further shared her pride moment when in episode four Karachi was shown. "You have no idea what it means to me and the people that live there.
For Karachiites to see the Clifton Bridge, Teen Talwar, see our beach, it's literally a dream come true for us. It makes my heart swell with pride."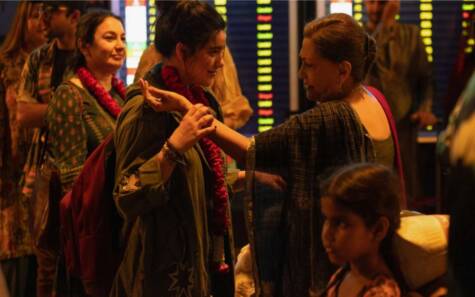 She concluded the interview by praising the main lead Iman Vellani saying that she sees a younger version of herself in her. "For me Kamala Khan is Iman Vellani and Iman Vellani is Kamala Khan forever.
In the fourth episode, another scene also captured everyone's attention when Kamala's Nani Sara narrated the India and Pakistan partition beautifully without any additional info that misinterpret the whole thing. After viewers appreciated social media, the director herself Sharmeen Obaid Chinoy stated that the "partition story is so ingrained."
What do you think of the story? Tell us in the comments section below.