Mehwish Hayat is the new favorite Pakistani beauty with brains. Though people can't stop trolling her for the Tamgha-e-Imtiaz but the courageous heroine is proving her metal around the world. The singer, model, and actress have stunned us many times with her calculated speech and matter of fact tone.
She has proved herself to be a true Pakistani at heart and has won hearts for roasting the UN ambassador Priyanka Chopra for gaslighting a Pakistani girl. So recently , when she met Nick Jonas, it was everything that Pakistani trolls needed to have a good laugh at!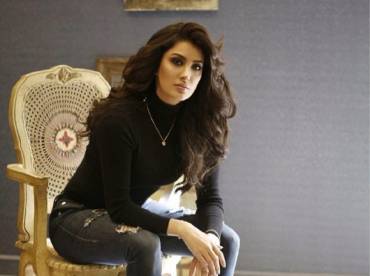 Earlier this year, Mehwish Hayat was invited to speak at the peace event in Oslo, in the presence of the honorable Prime Minister of Norway where she made her point clear in the context of the current situation in Kashmir.
https://www.instagram.com/tv/B1FFGc5HNwi/?utm_source=ig_web_copy_link
And off she went to explore the US! She was invited to the Sky News morning show, Sunrise where Mehwish Hayat Schooled Filmmakers In An Interview With Sky News.
https://www.instagram.com/tv/B1PQCUtHGMg/?utm_source=ig_web_copy_link
She indeed has recognized herself internationally as a voice of reason. The famed actress is having fun too, and meeting a lot of people. You might like to read more about her achievements 7 Times This Tamgha-E-Imtiaz Girl Mehwish Hayat Has Stun The World And Pakistan
https://www.instagram.com/p/B1_-dLLHlvB/?utm_source=ig_web_copy_link
And look who she crossed paths with in the US Open Men's Semi Finals in NewYork!!
The Lollywood diva met Nick Jonas at the US Open Semi Finals where they both decided to cheer for Rafael Nadal.
Guess who I ran into at the US Open Men's Semi Finals in New York! One thing we both agreed on was that we were both rooting for @rafaelnadal !?✌?@nickjonas @usopen @emirates pic.twitter.com/9rmRb62K12

— Mehwish Hayat TI (@MehwishHayat) September 7, 2019
What started off as an innocent Instagram post ignited the Pakistani sense of humor. People couldn't help dragging Priyanka Chopra in because of her obvious photoshop skills that she proudly uses to show her love for her dear husband, Nick Jonas. And because we don't like her for another obvious – her lack of manners. Another reason is that Mehwish Hayat roasted her just a month back and yeah obviously because she's married to Nick Jonas.
And so the trolling began,
Obviously it started with mentioning Priyanka's photoshop skills
— Ammar. (@Ammar_AliKhan) September 7, 2019
And someone alarming Priyanka about where it could lead to
@priyankachopra look out you may lose the both, the ambassadorship & the guy.

— دورنگی درویش (@last_cynic) September 7, 2019
Oops, is it just us or Nick Jonas actually has that look
That look when you think you've chosen the wrong wife.

— Nawaz Khan (@Wazza_k007) September 7, 2019
And this fasaadi fan
Ujaar do Priyanka ka ghr I'm with u ?

— Cihan Sikander (@lo_maan_lia) September 7, 2019
Well, this one has a genuine question…
https://twitter.com/Zahra_K_Afridi/status/1170383720261607425
Yup that's probably how they talked about it,
And when he got home, Priyanka vented to him "are you done embarrassing yourself" and he said "we're all here for love"….

— Aisha Jamil (@aisha_jamil) September 7, 2019
This is just a glimpse of how we Pakistanis rule the trolling world. We just love to have a good laugh and why won't we. Aren't we are all here for love?
What's your take on this, the comment section is all yours.