Pakistan has always been plagued with a conservative mindset in some fractions of its society that still restricts progression. A survey by Alif Ailan, a non-profit organization concluded that 25% of girls are married before the age of 18. Some of the girls don't even get to attend college because of their marriage. It is really alarming when it comes to the rural areas of Pakistan. Many unfortunate souls don't even get to see the inside of a classroom because they will get married eventually.
All of this needs to change, FAST!
The second most effective people by this restrictive mindset of our society are our women. The atrocities some of our women have to bear from child marriages to the discouragement of education are common. In fact, there are places where women are not even allowed to step out of the house.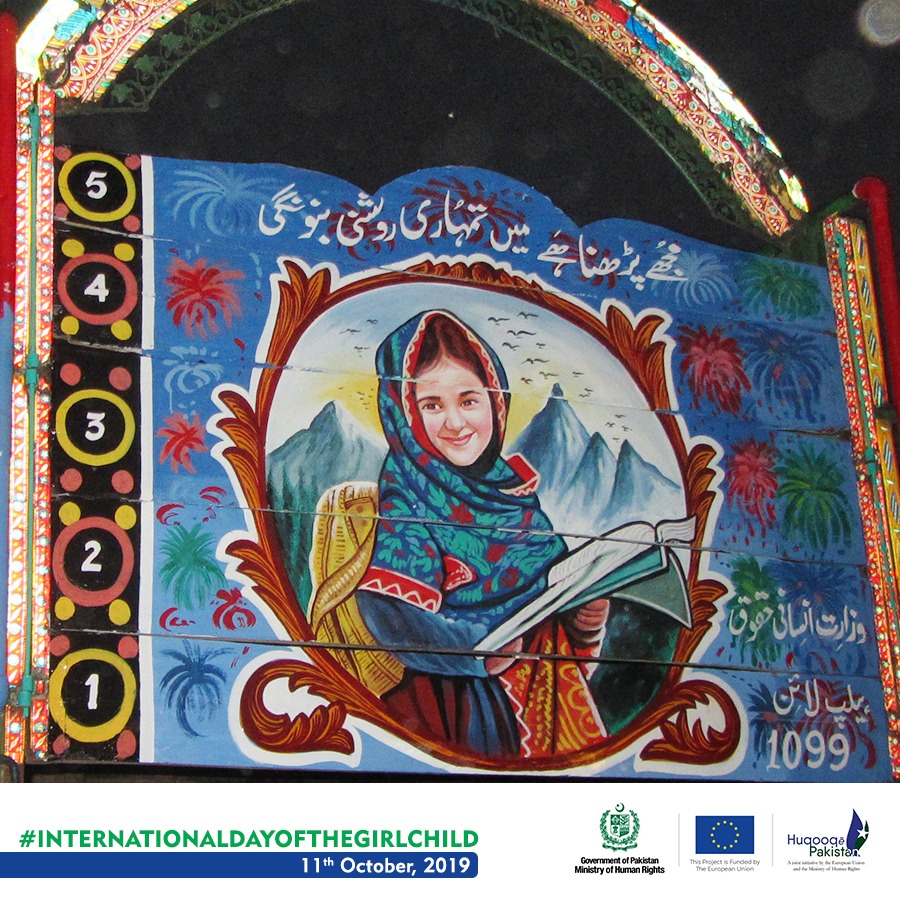 Moreover, girls who might have had tremendous potential were wasted due to the conservative rules of our society. To raise this awareness about the rights of our daughters, the ministry of human rights with the EU program for the promotion of human rights in Pakistan are initiating an awareness campaign.
The campaign will act more or less as an intervention whose aim would be to raise awareness about the rights of our daughters. The campaign starts on the 11th of October 2019 which is also recognized internationally as the day of the girl child.
Mehwish Hayat has been appointed as the 'Goodwill Ambassador' of this campaign!
The Government has appointed Mehwish Hayat, the famous celebrity and the Sitara-e-Imtiaz recipient as the Goodwill Ambassador. Mehwish truly is an example of women empowerment and a role model for many young girls. 
Here's what she had to say on the occasion:
"When we give girls their rights including the right to education, the right to freedom from child labor, the right to freedom from child marriage we ensure that girls reach their full potential."
The day of girl child:
To commemorate this special day it is very important to get this message as far as wide as possible. The authorities have come up with this innovative idea. They will use an indigenous art form -Truck Art, as mobile billboards to disseminate this very important message.
20 trucks will carry these messages through the length & breadth of Pakistan. Samar MinAllah is the artist behind the empowering and enlightening art which serves as a message to the nation.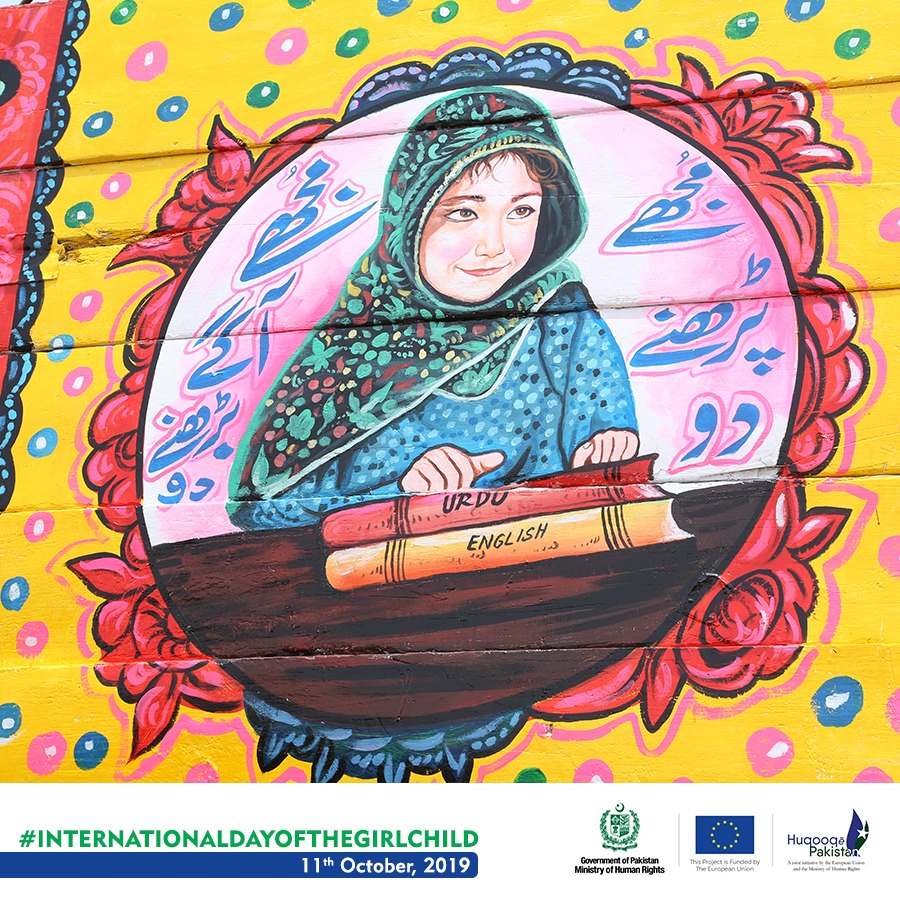 Pakistan, like every other great nation, is in dire need of a revolution. The way we think and approach different aspects of our society needs to be changed. It is very essential for our girls to get a proper education as they are the ones who will shape the future of generations to come. Let's try to get this message as far as possible. Even across the boundary because humanity and human rights go hand in hand!