Indian Media is always coming up with different controversies and ideas to defame Pakistan. From staging terrorist attacks to breaking down our trees during alleged airstrikes. We have seen it all, and as a matter of fact, Indian media never fails to amuse us.
However, this time India took it too far. Apparently, Indian journalists believe that Pakistani actress Mehwish Hayat is actually linked with the Fugitive underworld don Dawood Ibrahim.
Now, for this, we truly want to give the Indian media some credit. Creativity went a tad bit too far with this statement. Besides isn't it ironic that somehow one way or another India feels obligated to bring Pakistanis in the mix? Perhaps, Indian media sees Pakistan as the toxic partner we get to see in their romantic comedy films.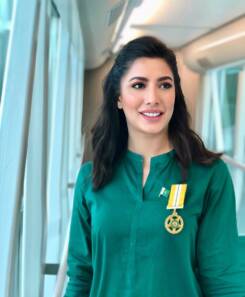 Mehwish Hayat schools Indian media like a boss!
The actual aspect that let us made us roll over with laughter is how our Desi Queen Mehwish Hayat responded after such absurd and completely irrelevant allegations. Taking to Twitter she schooled Indian Media in the classiest way possible.
In addition to that, Hayat reminded India about how just absurd tabloid news isn't going to stop her from calling them out on the atrocities in Kashmir.
In another tweet, Hayat added jokingly that if Indian media really wishes to link her with a profound personality; it should be 'Leonardo DiCaprio', and isn't she adorable?
However, if we look at this entire scenario subjectively, this isn't the first time Indian media is portraying Pakistan poorly. As a matter of fact, it has become an everyday norm to make Pakistanis look bad. Albeit, we do give them credit for trying because despite the dark times in the world, their creativity sure does make us smile.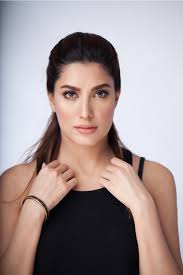 Even Indian celebrities like Kangana Ranaut is often seen looking at ways to pull Pakistan in her debate. Perhaps it's a form of the complex disorder that Indians have with Pakistanis.
All in all, it seems that both India and Pakistan are always going to be in a complex battle of differences with each other. But what we are hopeful for is how Indian media will keep on entertaining us with their notorious claims and hilarious stunts.
What do you think of the story? Tell us in the comments section below.