On Independence Day, actor Mehwish Hayat called on Pakistanis to embody the ideals of our forefathers. Though not surprising at this point, people seemed more focused on the color of her undergarments rather than on her message.
Hayat is not only one of the biggest names in the entertainment industry but is also among the highest-grossing actors in Pakistani movies. The recipient of the Lux Style Award has also been honored by the government of Pakistan with the Tamgha-e-Imtiaz.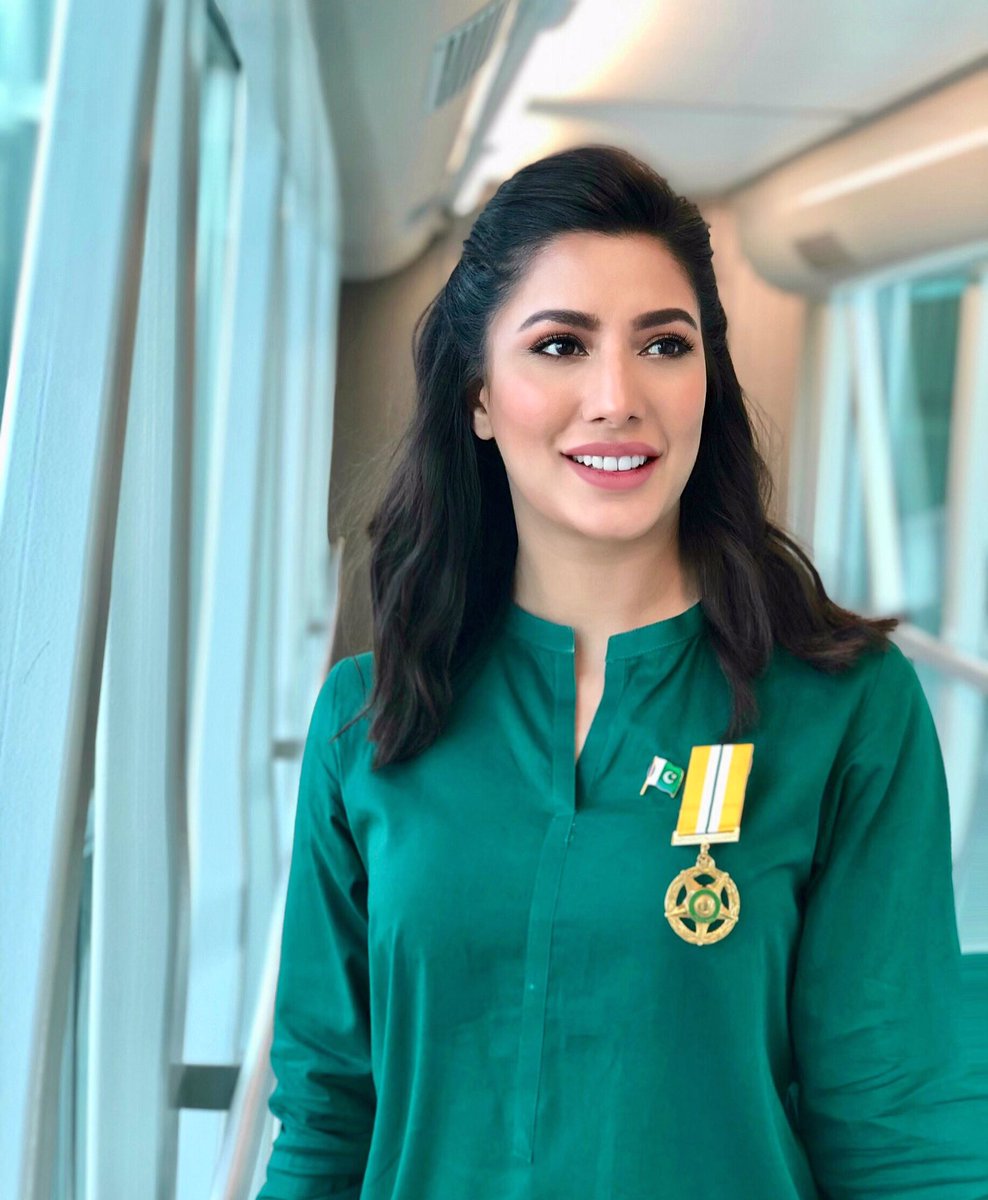 On Saturday, the Actor In Law star posted a picture of herself with an Independence Day message on Instagram. "The Quaid said, "It is only with united effort and faith in our destiny that we shall be able to translate the Pakistan of our dreams into reality." Hoisting the flag is not enough, if we really respect this country, we need to embody the ideals of our forefathers. Happy Independence Day," she wrote on Instagram.
However, some inappropriate comments started rolling in and the actor noticed them.
Mehwish Hayat calls out the 'perverts'
"Literally sickened seeing some of the comments under this post," she wrote on her Instagram Story. "The perverts debating the color of my bra just shows how sick and petty their minds are. Black, grey, or green, it's none of your effing business!" said the Tamgha-e-Imtiaz recipient. "For God's sake grow up — no wonder society is in the mess that it is!"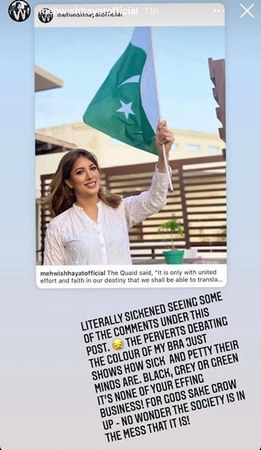 Later, the Jawani Phir Nahi Ani actor posted another story. "I would suggest that there are much bigger issues that need addressing," she wrote. "Only if this energy could be invested in better, more worthwhile pursuits!"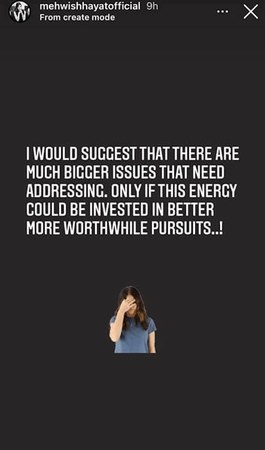 It may be recalled that even amidst the humanitarian issue going on, our nation somehow found more significance in talking about Mahira Khan's missing dupatta at the pro-Palestine protest. To the extent that the actor became a top trend on Twitter instead of the issue at hand.
Some holier than thou Pakistanis decided to refocus the conversation on moral policing a woman's clothes at a time when humanitarian issues such as the ethnic cleansing of Palestinians required our utmost attention.
While the rest were concerned with the human rights violations taking place in Gaza, some chose to point out how Khan, an adult capable of making her own decisions, did not wear a dupatta with her kameez at the protest. Just a week before that, Alizeh Shah trended on Twitter and was subjected to harsh criticism and foul language by people irritated with her black tank-top.
What do you think of this story? Let us know in the comments section below.