There has been a lot of talk about actress Mehwish Hayat playing the late Shaheed Benazir Bhutto in the politician's biopic. While the matter is kept hush-hush, it seems like the project is now in the works with Mehwish playing the lead!
During a talk show with DesiBlitz, the Actor in Law actress revealed she was not allowed to say anything related to the project apart from what was already public information.
Talking about the project the actress said, "Apart from the political aspect of Benazir Bhutto's life I am drawn to her character because of her personality."
'Would be an honor playing Benazir Bhutto'
Actor Mehwish Hayat said, "For me, Benazir Bhutto is a Shakespearean heroine. The whole storyline from her carefree Univerity days at oxford to her joining politics and later to her controversial assassination."
"Her personality has layers and depths that as an actor I would love to delve into," she said. Mehwish added, "It would be an honor playing her."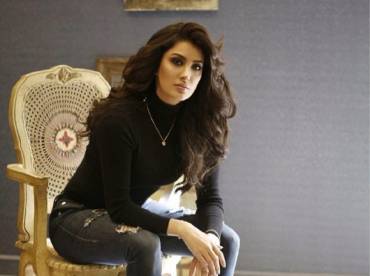 Additionally, the actress talked about the Indo-Pak art exchange. "India talks about peace and goodwill yet still shows Pakistani as negative characters in their films."
While promoting her projects in foreign countries Mehwish said to the media present, "I urge the international media to treat us fairly on the silver screen. Not asking for a positive portrayal of us but least treat us equally."
'India always paints Pakistanis as villains'
She also mentioned neighboring country India and said that India has one of the largest film industries in the world. What do they do? They show countless films with Pakistanis as villains. I've lost count of the films in last year where Pakistan has been shown in a bad light," she said.
On a lighter note, when asked about her relationship status Mehwish said.
"I am single and not ready to mingle, having said that I would reconsider my relationship status only if Leonardo DiCaprio goes down on one knee," she said sneakingly.
What do you think of this story? Let us know in the comments section below.