Following the latest fashion trends is everyone's desire and love to do. The way the climate is changing, people are also transforming their fashion sense and heading towards a different approach.
We all know, Paris is the motherland of fashion, then there's no chance we will not mention Paris Fashion Week.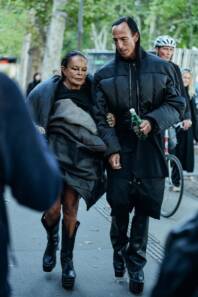 This year's Paris Fashion Week grabbed everyone's attention not only with the upcoming lifestyle wardrobe and the background score played while displaying their spring collection.
Pakistan's legendary Mehdi Hassan's renowned ghazal Dunya Kisi Ke Pyar Mein as models strutted down the runway.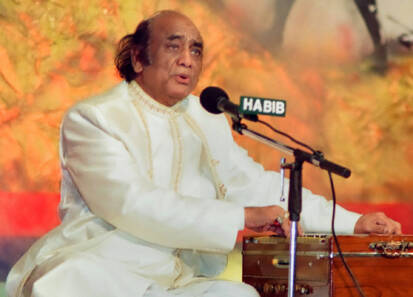 Models just took the show to another level and the iconic ghazal was a rare sight.
Mehdi Hassan's Iconic Ghazal At Paris Fashion Week
GbmH teamed up with an Indonesian Muhammad based in Java, Muhammad Fatchurofi (also known as Rofi), and decided to create seasonal prints for their 'Ghazal' collection.
The GbmH shared on Instagram that, "they were inspired by his ability to express peaceful contemplation in his artwork."
To clear people's confusion, they explained the concept behind the unique walk, "For months, this collection was intended as a fragmented, personal celebration of South Asian beauty and culture as part of our ongoing research into our own heritage(s).
GmbH is a project of unlearning as we work towards decolonizing our minds. In this process, we are reclaiming a kind of personal spirituality within the complexities between freedom and morality."
Netizens Found Irrelevant Use Of Ghazal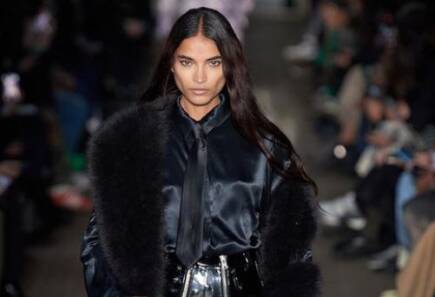 On the other hand, some people didn't like and found it offensive for using Mehdi Hassan's ghazal in such a way. One user wrote, the ghazal "made no sense to use for the ramp and did not gel at all."
Two years back, Mahira Khan was at Paris Fashion Week and became the first Pakistani actress to walk on the ramp of Paris Fashion Week.
What do you think of the story? Tell us in the comments section below.