Often a raw talent is found in unexpected places. Not in the usual schools that are experts in systematically honing skills or academies aiming to make a star out of their students. You meet these talented individuals that are more often than not are self-taught out of pure passion, once in a blue moon on a regular day.
Similarly, one such man that is making waves on social media because of his melodious vocals and beautiful performance of a Mehdi Hassan classic is a Karachi based rickshaw driver Qasim Ali. He has everyone smitten with his unexpectedly on-point 'surs' bringing out so many colors of emotions. It's not every day you find such gems; they are hidden and working hard to make ends meet. Qasim Ali had to face a similar fate at the hands of poverty.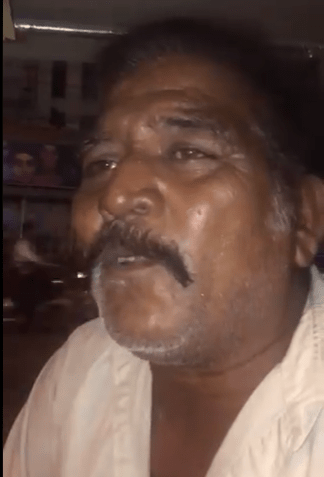 Faizan Lakhani shared the beautiful video but with a heartbreaking caption.
The Karachi based journalist graced Twitter with Qasim Ali's soulful performance; however with a message from the singer that is a reflection of how harsh reality can be. Faizan revealed that he found him singing Mehdi Hassan Sahab's song at a stop, not to mention, sounding like Mehdi sahab too. Moreover, upon inquiry, Qasim revealed his life-long dream to become a classical singer. However, later informed that poverty snatched away his dreams and now he has to drive rickshaw to earn a living.
Here is Qasim's enchanting rendition of Mehdi Hassan's classic!
This auto rickshaw driver in Karachi is an amazing talent, spotted him singing Mehdi Hassan's songs at a stop. Qasim Ali says he wanted to be a classical singer but poverty shattered his dreams and he's forced to drive rickshaw to earn his bread and butter. pic.twitter.com/6U1vdZn13d

— Faizan Lakhani (@faizanlakhani) November 2, 2019
Simply beautiful! Social media has immense power to do great for others. There have been so many examples where individuals like Qasim Ali gained fame and recognition through the internet. Hence, it is only fair that Qasim sahab also gets a fair shot. He got the vocals and with proper training, he could still make his dream a reality.
Take Hadiya Hashmi as an example. The very young singer made headlines after she was found out by the right people. Now, she is off to a great start of her career at such a tender young age. Then we have a 'tabla master', whose video went viral and he could be one of the greatest tabla players in the making; his talent, handwork, and energy is unavoidable.
However, these are young prodigies that have a long life ahead of them. As for Qasim Ali, we genuinely hope this video reaches to the right people who acknowledge this hard-working man's dreams and assist him in coming under the limelight through the right channels. Since he is a star already.
Mehwish Hayat praises Karachi's rickshaw driver's singing!
What a beautiful voice !

— Mehwish Hayat TI (@MehwishHayat) November 3, 2019
Mehwish's comment brought several people asking her to help the poor yet talented man. Her platform and star power can do wonders for him. There's still hope is what the comments underneath Faizan Lakhani's share sound like, in a nutshell. Hopefully, the power of social media will not fail Qasim and we will see another update of him recording his first classical. Amen!
Were you touched by his soulful deliverance? Let us know in the comment section below!