Despite being differently-abled, Zahra Yaqoob, 23, from Lahore, provides beauty tips on Instagram as an influencer. This beautiful young lady's medical concerns do not prevent her from shining bright like a diamond.
The bones in Yaqoob's legs were broken when she was born. Her initial days of life were filled with pain and suffering. Her mother was told by the doctors that her bones were weak and that she might not live long. While Yaqoob grew mentally as the years went by, her physical development did not match her age.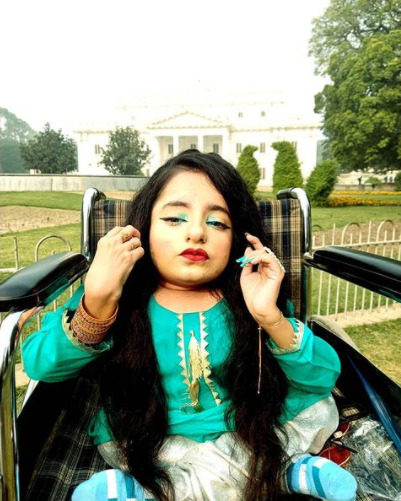 Yaqoob has a genetic disease that can't be cured. With this disease, called brittle bone, the bones of a patient's body are so weak that they do not develop and could break upon slight pressure. But she was able to adapt to life with fragile bones. Yaqoob is unable to walk and relies on a wheelchair.
The 23-year-old, Zahra Yaqoob is now a social media influencer with a following of more than 50k on Instagram. According to Yaqoob, every time she uploads a picture to Instagram it goes viral and thousands of people see it. Because she has this 'reach', she is considered an influencer on social media.
As we happened to stumble upon this sweet girl's profile, we were dazzled by her immense confidence.
Have a look at these
Social media users are loving the way she guides her audience step by step. More so, her makeup tips come in pretty handy!
More so, many fashion and beauty brands send her their products so she can review them for her followers. In an interview with Independent Urdu, Yaqoob explained that initially, her audiences were interested in her makeup pictures as well as videos.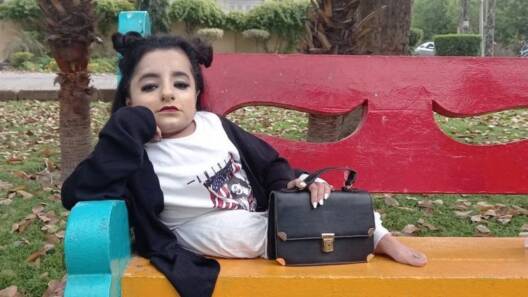 However, they did not know that she was in a wheelchair and suffered from a disease. Her following increased even more after she told her followers she was using a wheelchair.
Watch her interview:
It may be recalled that last year, a sweet video of a 16-year-old Rida Zahra went viral. Zahra, diagnosed with Down syndrome, also flaunts her beauty via her Instagram blog.
The 16-year-old too has taken social media by storm thanks to her fun-filled and facile makeup tutorial video. In her videos, the girl shows off her hairstyling and makeup skills to an audience of hundreds and thousands.
Children with an extra chromosome are some of the most positive and uplifting people that you will meet, and there is no doubt about that.
Story Courtesy: Independent Urdu
What do you think of this story? Let us know in the comments section below.