Pakistani sprinter Abdul Mueed Baloch, popularly known as "Baloch Bolt," on Sunday made his nation proud as he bagged a silver medal in the 400-meter category of the Imam Reza International Athletics Tournament in Iran. 
Baloch finished second in the 400m sprint in 46.73 seconds. "Alhamdullilah," the athlete said on Twitter, sharing a video from the race. The competition featured athletes from Pakistan, Oman, Qatar, Kazakhstan, Iran, Iraq, Afghanistan, Bangladesh, and other countries.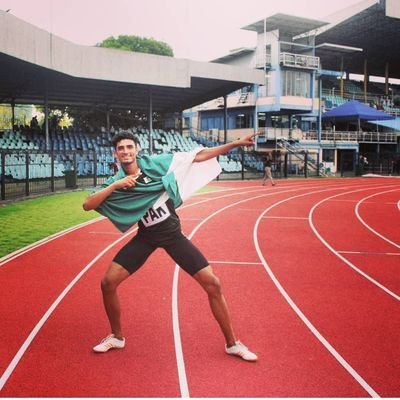 Yasir Al-Saadi from Iraq claimed the gold medal by finishing in 46.33 seconds. He missed out on the gold medal by a mere difference of 0.4 seconds.
Taking to Twitter, cricketer Shahnawaz Dahani congratulated the young sprinter "Congratulations Pakistan, our Baloch Bolt has got a Silver medal in the 2nd Imam Raza Cup in 400 meters and set a new National Record of 46.73," he wrote. "Previous record was 46. The previous by Mahboob Ali & Saghir Ahmed. And he will compete in 200 meter race tomorrow200-meter luck boy!"
Introducing the Baloch Bolt:
Baloch has won almost every race he has taken part in at the national level. His consistent performances at the Pakistan Sports Board's (PSB) Inter-Provincial Athletics Championship earned him the nickname 'Baloch Bolt' because Baloch, like the Jamaican Olympic icon Usain Bolt, considers 100m and 200m sprint events his forte.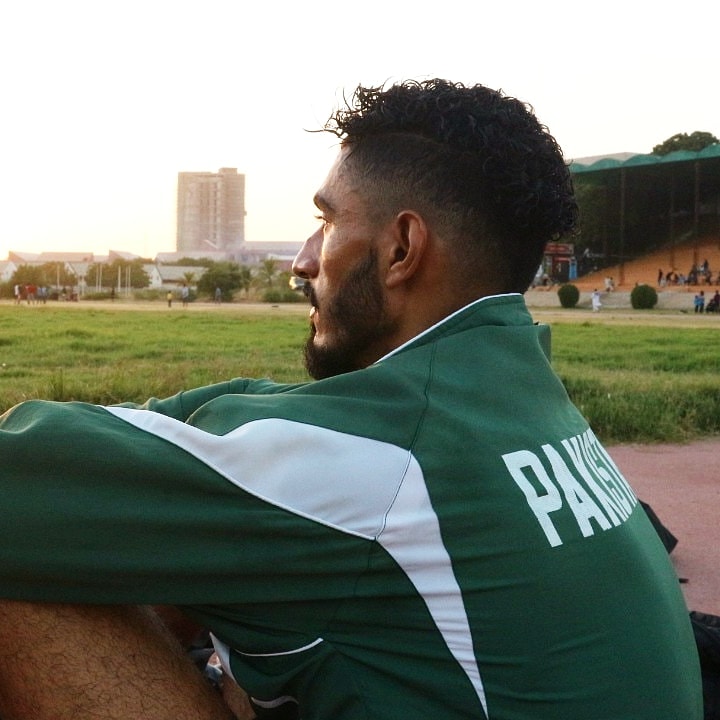 After winning three medals in Peshawar, he won gold in the 100m and 200m and bronze in the 4x100m relay at the Quaid-i-Azam Games in Islamabad in April 2016.
In 2016, Baloch also finished with a silver medal in the 200m event at the National Junior Athletics. The success was followed by gold medals in 100m and 200m in the 2017 Quaid Games and the National Junior Athletics Championship the same year.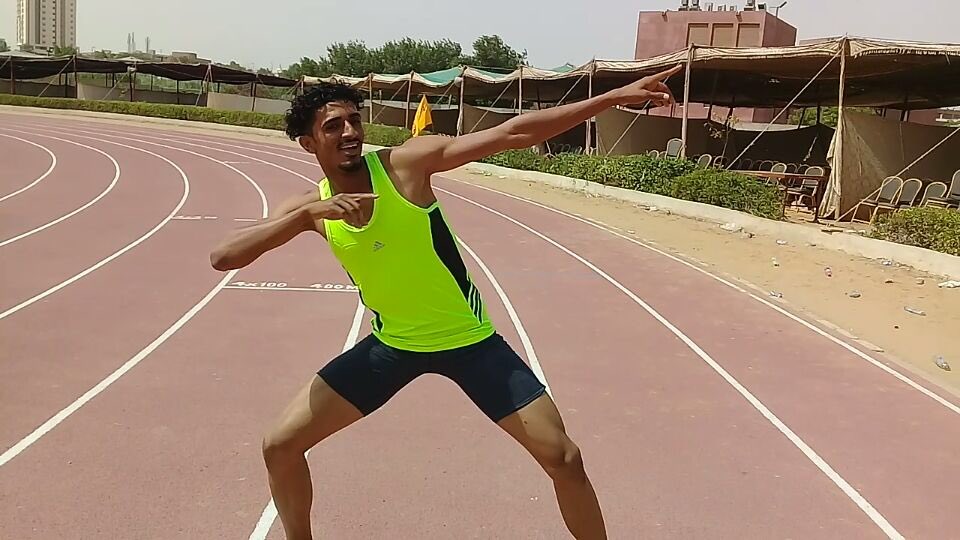 In his 100m win at the Quaid Games, Baloch clocked 10.92sec, which is believed to be a provincial record. Still, the information is unclear due to poor record-keeping by the Athletics Federation of Pakistan and other authorities concerned. The success Moeed achieved at the national level also brought acclaim to Sindh.
His success at the national level also earned him places in the 2018 South Asian and Asian Junior Athletics Championships in Sri Lanka and Japan, respectively. Bloach failed to qualify in the heats in Japan, but in Sri Lanka, he managed to win silver and bronze medals in the 4x100m and 4x400m relay events.
Do you know about another great sprinter of Pakistan named Sahib-e-Asra, whose father is a masjid imam? That is what we call real empowerment of women!
Read More: Nation Salutes Haider Ali For Winning Pakistan's First-Ever Paralympic Gold Medal
What do you think of this story? Let us know in the comments section below.