Syed Rafiullah Shah, 13 years old, was born without arms but says he is a living example that people with physical disabilities can have a normal life
Shah has been encouraged by his family members to master the same skills as physically abled children. It did take more effort, but with his spirits, he had excelled.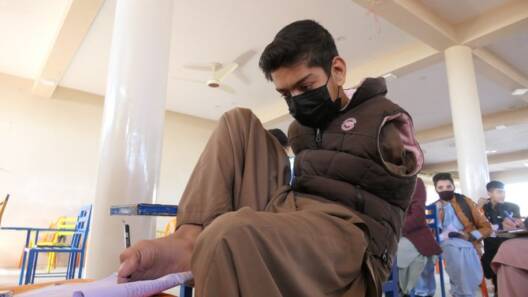 Speaking to Arab News, the 13-year-old shared that he has learned to do his daily work with his feet. "Even now I am able to play cricket, soccer, and other sports with my cousins and friends," Shah said. "Physical impairment has never deterred me."
"My aunt encouraged me to write with my feet when I was just four years old," he added. "Today I am studying in the eighth standard and I'm able to write in both English and Urdu."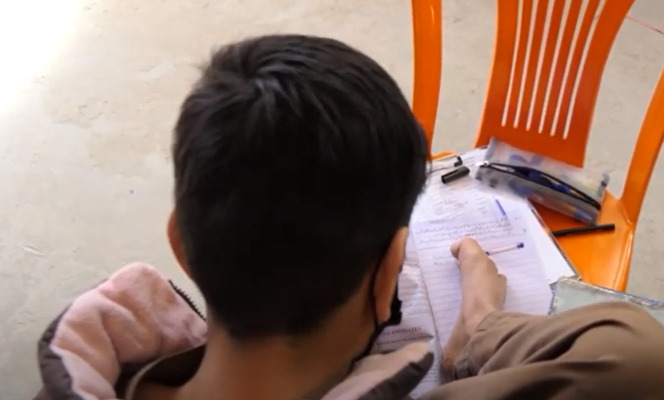 When it comes to sports, he regularly practices cricket with his elder brother, Syed Mujeebullah. "Rafi hits the ball with his legs," Mujeebullah said. "I feel pride when I see my younger brother competing with normal students in school and sports."
Syed Zahoor Ahmed, who was overseeing Shah's exams, said he was surprised to see the boy's confidence as he wrote with his foot. "I have asked Rafi a couple of times if he needed extra time, but he refused and completed his papers within the given timeframe," Ahmed said, adding that Shah was even faster than other students.
"I have never considered Rafi a physically impaired student but a talented child," he said. It was his grandfather who from the beginning believed the boy was a "blessing."
'Support them and encourage them'
Syed Sadar-ud-Din, Shah's father, recalled calling his father to tell him his child had been born without arms and shoulders. "He told me to accept it as God's decision since it would prove to be a blessing for me."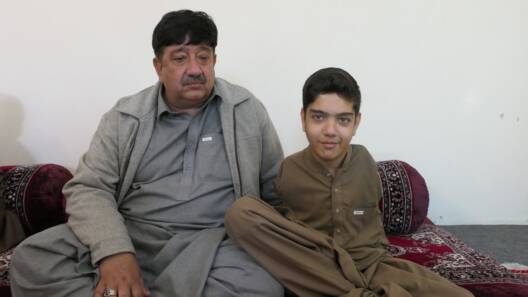 As a toddler, Shah could not crawl like other babies. But soon, he started to walk.
"He got lots of face and head injuries during his childhood because he wasn't able to protect his face while falling down on the ground," the father said. "But the days of our worries ended when he enrolled in school, and now can handle any situation."
While the family has never seen Shah's disability as a burden, his father is well aware of the difficulties he will have to face in Pakistani society as he grows older.
"I want to request all parents who have children with any disability to start supporting them and encourage them," he said.  "Until we don't believe in them, no one else will."
Read More: Meet Moiz – A Motivational Speaker, Writer & Student Battling Rare Disease Every Day
What do you think of this story? Let us know in the comments section below.