"My childhood was spent in isolation, I didn't go to school much, but I was very good at studying. I have been shy since childhood, if anyone gave me a look, I would start crying, if someone threatened me at school or on the playground, I would get scared and cry for hours."
Childhood and adolescence were not easy for Nilufer Shirazi, from Battagram, Khyber Pakhtunkhwa, but today she is referred to as Pakistan's "Iron Lady," having recently broken 1160 bricks with just her bare hands.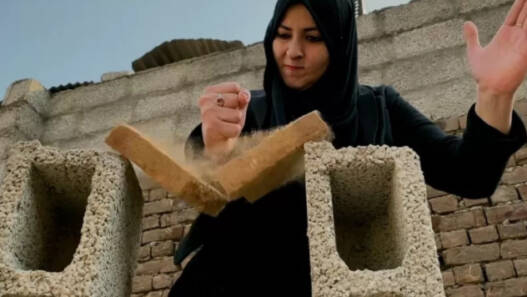 The International Breaking Federation certified Nilufer's fourth world record. Earlier, she had established three other world records, including breaking bricks by the head and breaking bricks with a special force balance using a punch as a way of keeping the egg in the fist intact.
But this story is about how Nilufer turned from being a shy and fragile girl into an iron lady.
In an interview with BBC Urdu, Nilufer revealed that the teasing she experienced as a child led to her developing depression, meaning she felt it more than other kids, and only became more sensitive over time. She gave the example of how one of her classmates complained to her teacher about something she hadn't even done.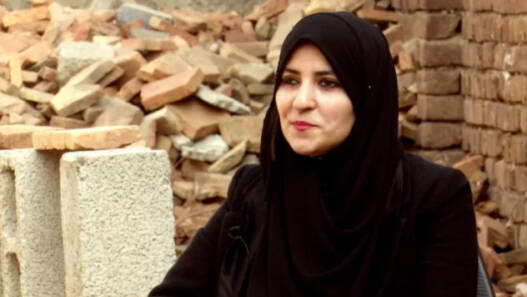 "At the time, I couldn't defend myself, but I was so affected that I would often wake up at night and cry about it, regretting not telling the truth to the teacher. I would cry a lot and rub my eyes, maybe that is why my retina detached. After that, I learned the importance of being strong."
Undergoing three operations and seven painful laser surgeries.
"As Abu took me to the doctor, he said I was at risk of blindness," she revealed. "The doctor immediately ordered an operation, but it was discovered two weeks later that the operation had not been successful. The doctor then ordered another operation a few days later, but unfortunately, it failed too."
Nilufer realized the importance of eyesight and the downside of depending on others. "Then I thought, 'I'm not going to wait any longer so I decided to take action and start teaching in a school for special children. After I had my third operation, which was successful, I underwent another surgery and received seven laser treatments which left my body very deformed."
"I then began running to get my body back to normal and then I came across a brick-breaking video that impressed me. I thought if one woman did it, the rest of the women too would be impacted. I wanted to strengthen myself anyway."
"Ever since I learned martial arts, people are afraid of me," she added. "Although I am a very harmless person, people probably know that I am strong and can fight them. So now they stay away from me. It should be like this. One should be strong, not oppressed."
Read More: Man Achieves His Dream Through His Boxer Daughters & Helps Them Crush Gender Barriers
What do you think of this story? Let us know in the comments section below.