Kulsoom Hazara's resilience left no stone unturned. Nothing is impossible for the girl who lost both her parents before her 10th birthday. So, who is Kulsoom Hazara?
Born in Quetta, Hazara is the youngest of three sisters and a brother. She lost her mother when she was only two. When she was five, her father took her to a local karate club. The club was owned by her cousin Sarwar Ali who was raised by her father.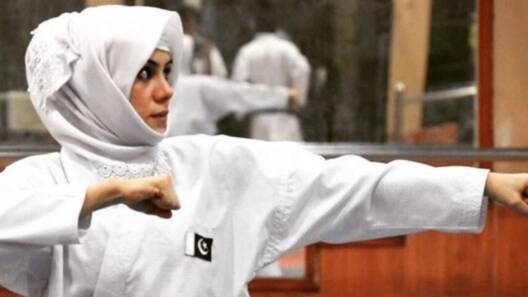 Ali, later got married to Hazara's eldest sister Fatima. Life was going on as normal until another traumatic turn. Hazara's father suddenly passed away due to heart failure when she was only nine. That is when her sister and brother-in-law Ali took over as guardians for her and her other sister, while their brother moved out with his own family.
Meanwhile, karate became a way of pulling the young and quiet Hazara from her depression. She spent more and more time at the club, while also improving her combat skills. Later, they the family decided to migrate to Karachi.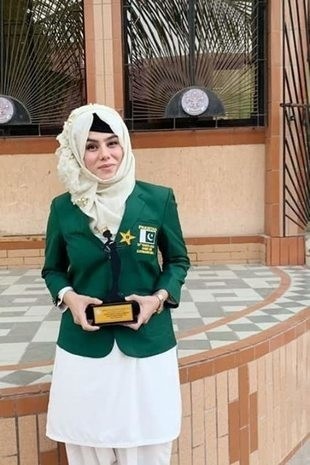 The Sindh Games of 2000 in Hyderabad were Hazara's first major tournament, where she proved her mettle by bagging three gold medals in her weight category. Next, she featured in the National Women's Karate Championship where she took bronze.
Another tragedy struck when in 2003, her brother-in-law was gunned down in Karachi. Hazara's passion enabled her to take a major leap in her career when she became the national women's karate champion. She managed to do it the same year Ali was killed.
Her achievements
Hazara is still the top female karateka in her weight category of +61kg. She always wanted to represent Pakistan in the international arena and that opportunity came at the time of the 4th Islamic Women Games in Tehran in 2005, where she secured fifth position.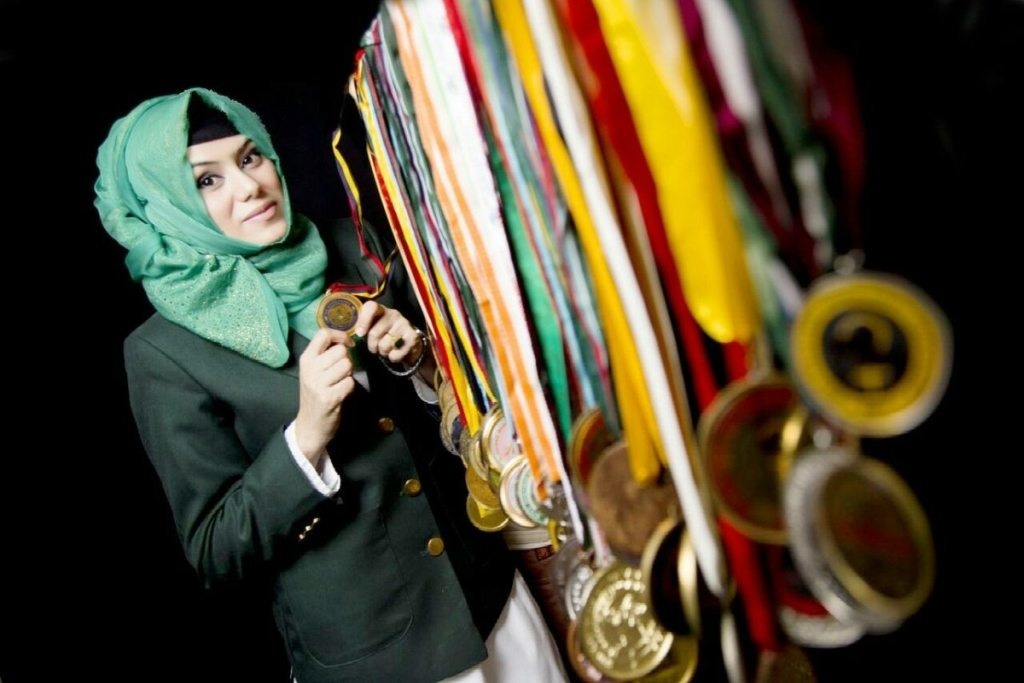 In 2010, she reached the podium, getting two bronze medals in the South Asian Games in Dhaka. Her brilliant performance also saw her returning home with a gold and silver medal from the 2016 South Asian Karate Championship in New Delhi.
Moreover, she has also been awarded with the 'Icon of the Nation' in 2019, and the 'Excellence Award" in sports on August 14, 2017. In fact, in the 13th South Asian Games held in Kathmandu, Nepal, she bagged one gold and a silver medal, despite carrying an injury, securing a place as a prominent female karateka in the South Asian region.
These are just a few examples of her achievement, whereas, she has bagged countless awards. Needless to say, these Pakistani female athletes are making the nation proud more than ever!
Reade More: Pakistani Footballer Abiha Haider Makes It To 30 Most Powerful Muslim Women In Sports
What do you think of this story? Let us know in the comments section below.