Kiran Ishtiaq from Rahim Yar Khan proves that where there is a will, there is a way. She was born with a physical disability but has never let that stop her from achieving her dreams. In spite of her physical disability, Kiran sets an example for us who are brave enough to fight the odds.
"The doctors said that you should end the child because she has no legs and arms. She won't be able to survive," Ishtiaq opened up in an interview with BBC.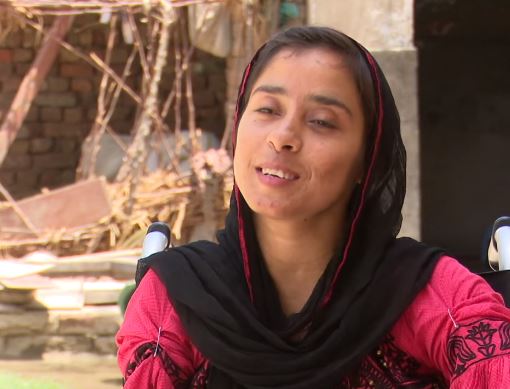 "Some people talked about such a girl being born in my house. They used to come home to watch me and taunt my parents as to how they will raise a girl like me. Today I want them to see that I am doing BS English by holding a pen with my mouth."
Ishtiaq's mother left her when she was only 6 months old. After that, her paternal aunts who were studying at that time, left their studies to raise her.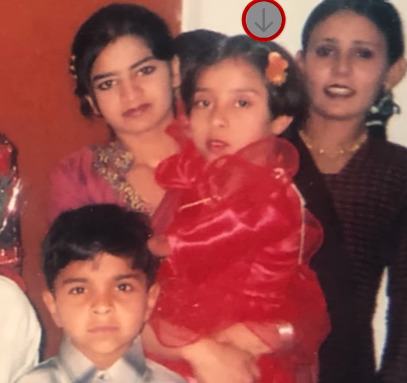 "I did not even have a normal wheelchair. I could not even go to the washroom by myself," she added. "When my neighborhood friends used to go to school I used to feel left out. I also went to ma'am and asked her to take my admission because I was well-prepared. However, she did not."
"Later, I got private admission and gave private exams. I studied without school or tuition by myself and I could not believe when I got first division in matric. When people see me writing from my mouth, they get very shocked."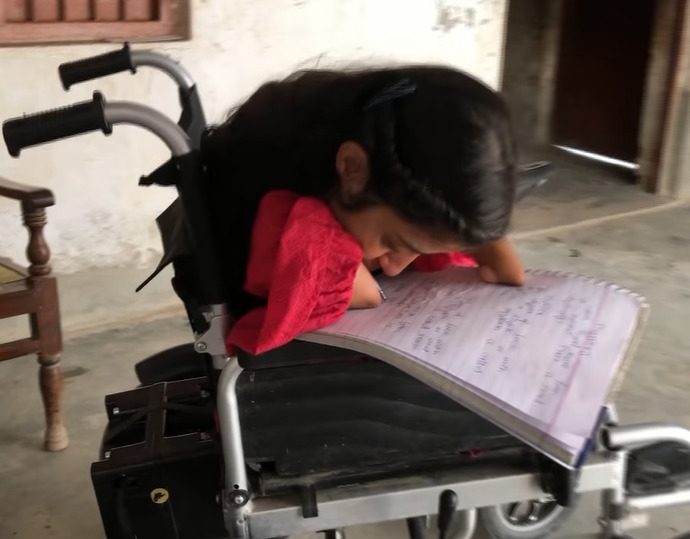 "When there is a wedding in my family, I do not go. I do not feel comfortable by the looks they give me. But now that I have started giving interviews, my confidence is building up. Previously, I did not use to go out at all. People used to gather around and asked questions about me."
Take a look at her interview
"I have seen people getting artificial arms and legs. Dear prime minister, girls like me are your responsibility," Ishtiaq said. "I have faced a lot of obstacles. Please give attention to people like me, listen to our voices, and help us."
In April, a visually impaired student Khansa Maria who faced disability challenges in Pakistan won a scholarship at Oxford University. She is to pursue a master's degree in evidence-based policy intervention and social evaluation.
Meanwhile, diagnosed with dystonia at 10, Pakistani graphic designer Fatima Hasan has come a long way. From overwhelming achievements to getting international recognition, her story is one filled with inspiration and resilience.
Story Courtesy: BBC
What do you think of this story? Let us know in the comments section below.