Recently, a hashtag by the name of "#ibshamzahidbehindthebars" trended on social media, demanding to arrest Ibsham Zahid who had been harassing a girl named Fatima Aamir Shaikh and her family. Last week, the harasser, Ibsham got exposed and arrested, and the brave girl Fatima could not be more grateful to her lawyer and supporters.
Ibsham had been openly threatening to rape her and kill her family for the past four years. Despite years of attempts at reconciliation, litigation, and involvement of family members, he continued to display his horrendous behavior.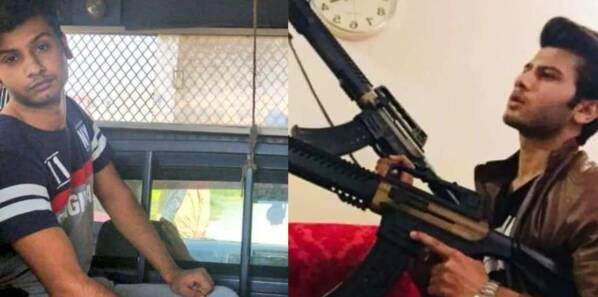 Moreover, the story gained immense attention on social media, when the victim, Fatima shared her ordeal by posting screenshots on her Instagram account. The evidence in the form of images, audio, and video clips revealed that the victim was forced into a relationship by Ibsham.
The poor girl registered an FIR in 2016. However, no legal action was taken since then. Despite the horrendous nature of the case, it pended all this time. In fact, Ibsham even planned to flee to Dubai while authorities were failed to arrest him.
Moreover, as soon as the violent face of Ibsham was exposed via social media, he began to threaten Fatima even more. More so, the harasser had the confidence that he would get bail from the courts.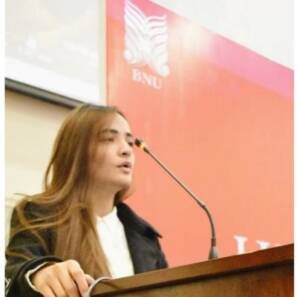 As the situation worsened, Fatima and her family came out publicly as they had no longer trust in the system of Pakistan. Thanks to all the social media uproar, the police finally took the creep in custody and later, arrested him.
Fatima takes it to her Twitter to express her gratitude for all the support
Yesterday, the harassment victim took it to Twitter to recognize and express gratitude to all those who raised their voice for her. Fatima penned down a thank you note from the bottom of her heart. While tagging lawyers Hassan Niazi, Khadija Siddiqi, and Jibran Nasir, she wrote:
Making the tweet a thread, she further added, "ofc wouldn't have been possible without the support of my parents!"
In response to all the appreciation, Niazi acknowledged Fatima for her bravery and fighting so recklessly. Moreover, the lawyer asks her to help other females who face similar circumstances.
Even before the arrest of Ibsham, Fatima showed appreciation to all her supporters for raising their voice for her. Brave girl Fatima exposed Ibsham and thanked all her supporters for not only coming to the aid of her but also every other person who goes through such a disturbing event.
Hats off to her bravery! Pakistanis are finally waking up for good. They showed their full support to Fatima in her case when she raised her voice on social media for justice. Even the actor Feroze Khan took a stand against Ibsham and promised to protect every woman from harassment.
In times like these, it is crucial for us as a society to address the issues related to toxic masculinity before it harms anyone else. Because women have had it enough!
What do you think of this story? Let us know in the comments section below.