Disclaimer*: The articles shared under 'Your Voice' section are sent to us by contributors and we neither confirm nor deny the authenticity of any facts stated below. Parhlo will not be liable for any false, inaccurate, inappropriate or incomplete information presented on the website. Read our disclaimer.
Today's children just cannot stop to amaze you! They continue to surprise you with their little acts that they are so naturally inclined towards.
You must have come across kids around you who are supremely talented, and it all reflects when they have the freedom to practice their instinct of excitement and creativity.
Indeed, childhood is the building phase of every person's well-being and this is the time when children particularly start showing what they are naturally capable of, what they can excel in more than anything else and most importantly, what they love doing.
In every household, there is born the next Vincent Van Gogh, Shakespeare, Stephen Hawking and what not…
We were approached by Sehrish Salwat, mother of a child who is colossally talented, evident of her artwork. Sehrish took the leap of sharing her daughter's credible work with us and what she feels about it.
She writes:
"My daughter Eshal is 3.5 years old & she loves to draw & paint! She does all this artwork completely by herself
This time, she has created a masterpiece, which we call abstract art… it has caused quite a stir on my own Facebook page since I put it as my dp… it has left people awestruck, including us, her parents!
The magical thing about this piece of art is, that by observing it closely you'll find innumerable amounts of human figures, animals & objects which are downright amazing… it's hard to believe it has been made by a lil' kid, who's just started going to school…
Moreover, she made it using two solid colors blue & green & the rest of the colors she's created herself…
This little piece of art speaks volumes & is mesmerizing all the people I know."
PRESENTING – LITTLE ESHAL'S MASTERPIECE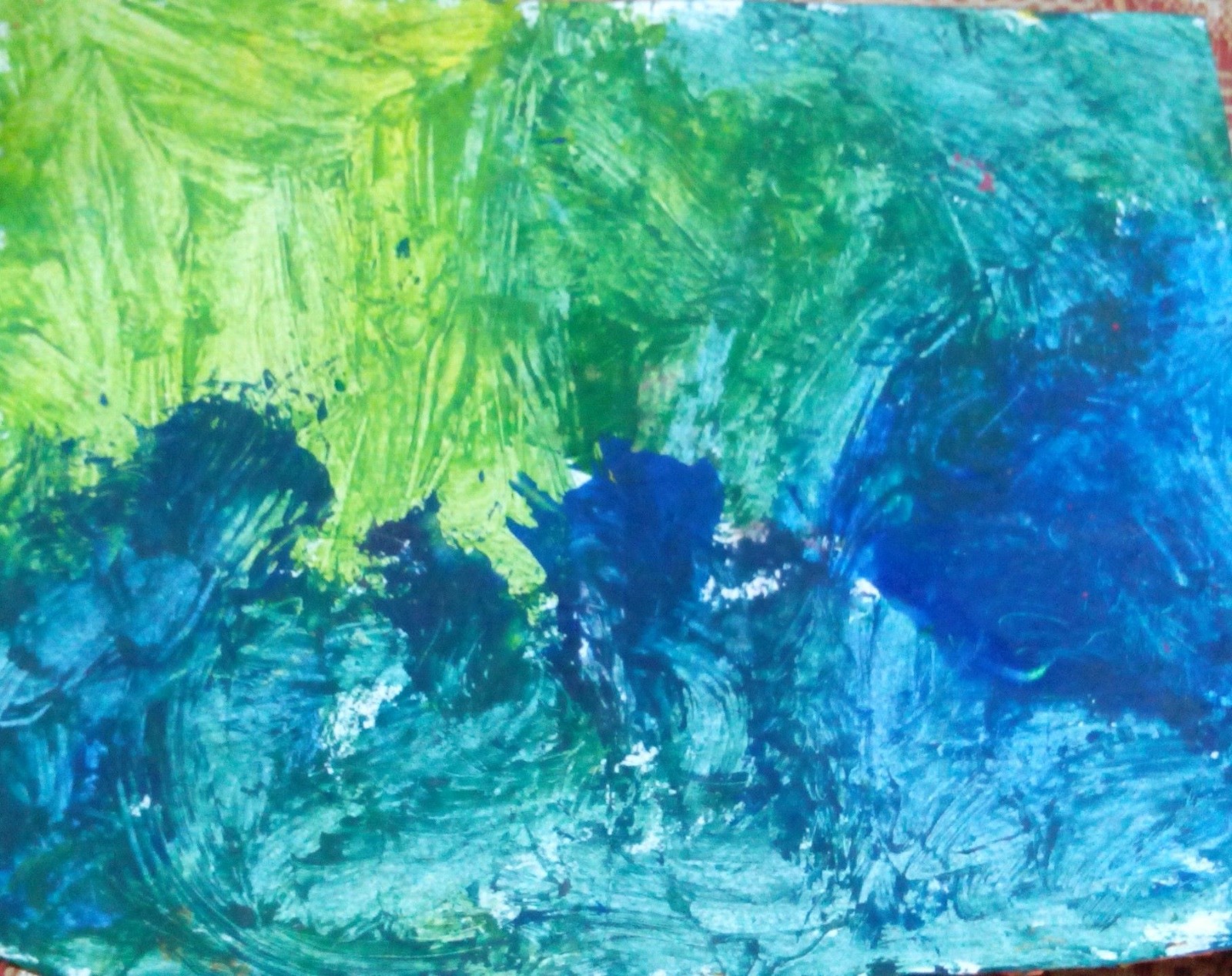 Just look at the subtle detail this gifted child has managed to portray in this artwork. Surely, it deserves a heap of praise!
Meet Eshal, she's a 3.5-year-old artist who has put one of the best artworks out there…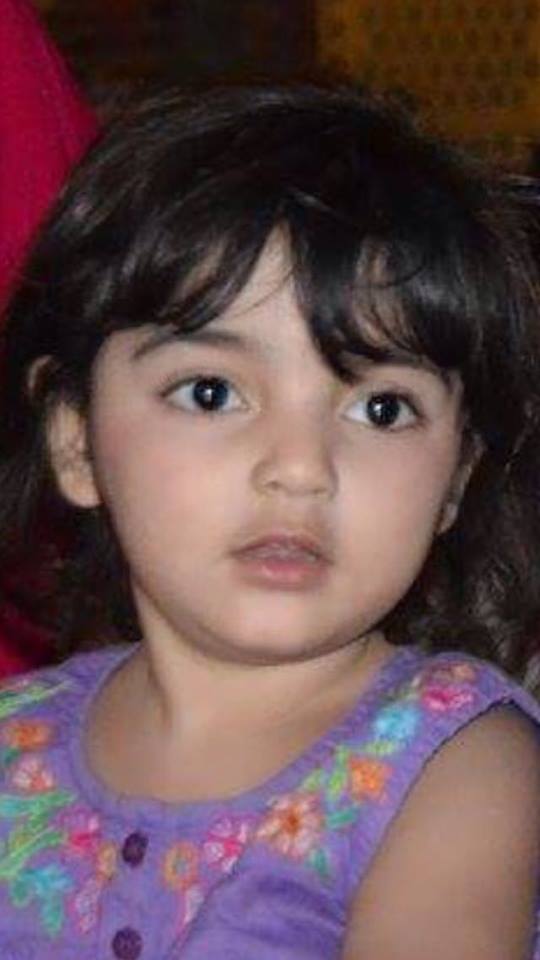 One cannot help but be mesmerized in the detail added by Eshal. Once you do a breakdown of this masterpiece, you realize the abstract art, the genius of color combinations and how she managed to portray the benchmark of contemporary art in this piece.
And then, when you realize it is all done by a child who is just 3 and a half years old, it is absolutely startling!
We thank Sehrish for approaching us with her daughter's credible work. We are definitely looking forward to more stuff from little Eshal.
We wish her all the best for her artwork and anticipate more masterpieces to come in future.
Read Also: Heart Melting Artwork By A Survivor Of Peshawar Attack