Disclaimer*: The articles shared under 'Your Voice' section are sent to us by contributors and we neither confirm nor deny the authenticity of any facts stated below. Parhlo will not be liable for any false, inaccurate, inappropriate or incomplete information presented on the website. Read our disclaimer.
Just like everybody else's parents in Pakistan my parents wanted me to be an engineer or a doctor more specifically, I had been bullied in school by students and my teachers, they called me a fool because I was always lazy in studies, but I wanted to be a musician, I was listening to Britney Spears and Akon and Lil Wayne, Eminem, Tupac, Nas etc and that was my way of learning English and the Hip Hop Culture.
Without letting my parents and my family know, I started working on music and writing songs in high school lunch breaks and late at nights, by that time I was in 8th standard, but I paid attention to my studies too and got my matriculation degree in like 2013.
The school was over and I was looking forward to the college so was my family, but due to grade C not a single college was taking admission and it was breaking my heart a little because I've seen people who had poor grades as compared to me going to college just because they had money to pay for their admission and etc, I applied in couple of colleges but the due date was gone and I got admission nowhere.
I got a free year to sit in home and prepare for the next year, music was also in my mind, I thought it's the best year to pay more attention to it as I don't have to go to the college and I have a lot of free time, so I started working on it more and more day and night non-stop. I bought a headphone which came with a built-in microphone, which we commonly use for Skype and video chat etc. I used that to record my songs, I downloaded FL Studio (music recording and production workstation) from the internet and used that to produce some beats.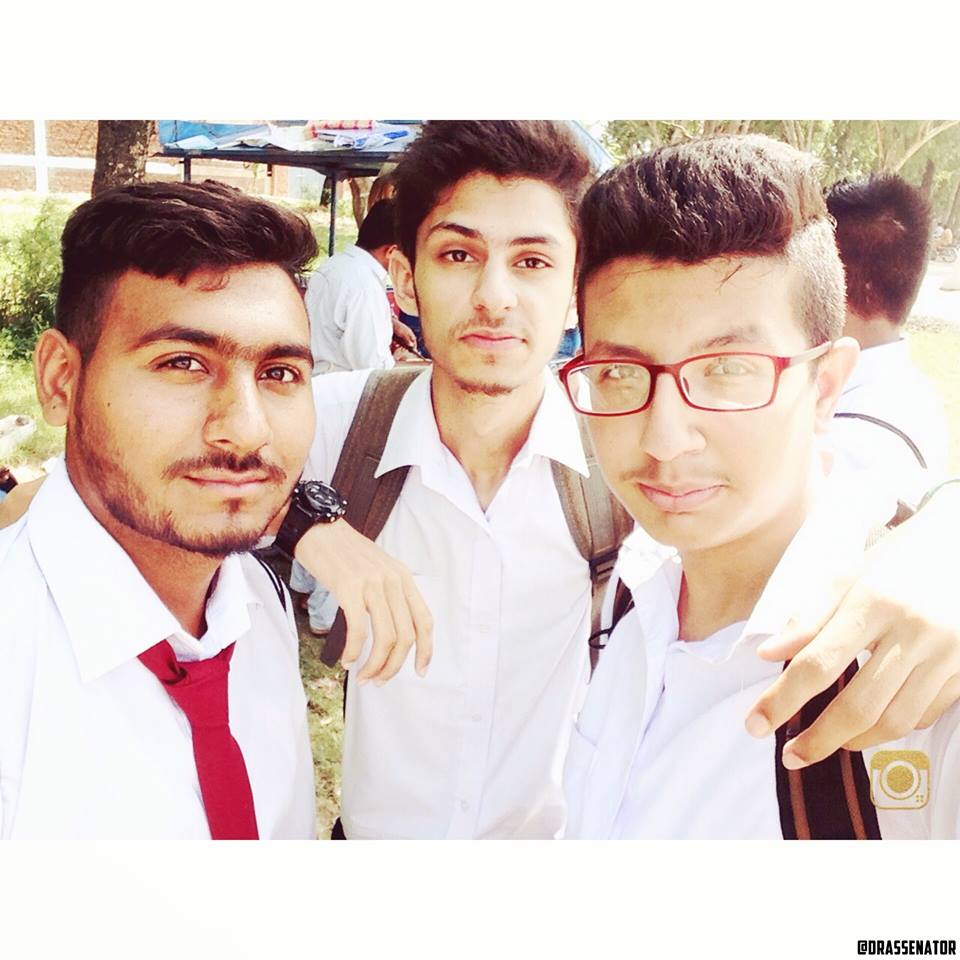 I made one album "Deep Thoughts" and 1 EP in that time and submitted to Pakistan's Biggest Music Promoting Website Pakium.com's management team, they accepted it & decided to give it a release, they did. That was my beginner work, somehow it got introduced to my parents they heard it and they insulted me for doing that is not allowed in our religion and in our society.
At that time everybody around me was like what are you doing? Some of my school friends really thought its cool and different so they supported me, (thankful to them till my last breath), but my parents really insulted me so does my family, they even suspended me from using the computer, they thought I was abusing it lol. I was alone, no cell phone, no computer, no mic, no music. Society dissed me for being a musician and rocking long hairs. I was heart-broken, thoughts of suicide were racing in my mind.
But I was motivated, cause I knew this is definitely going to happen when you are Muslim and a Pakistani but, remember I told you 1 made one album and one EP? yes, EP, I saved it in my email and waited for a correct time, and forwarded that EP "Off the Record" to Asia's biggest Hip-hop music promoting Website DesiHipHop.com.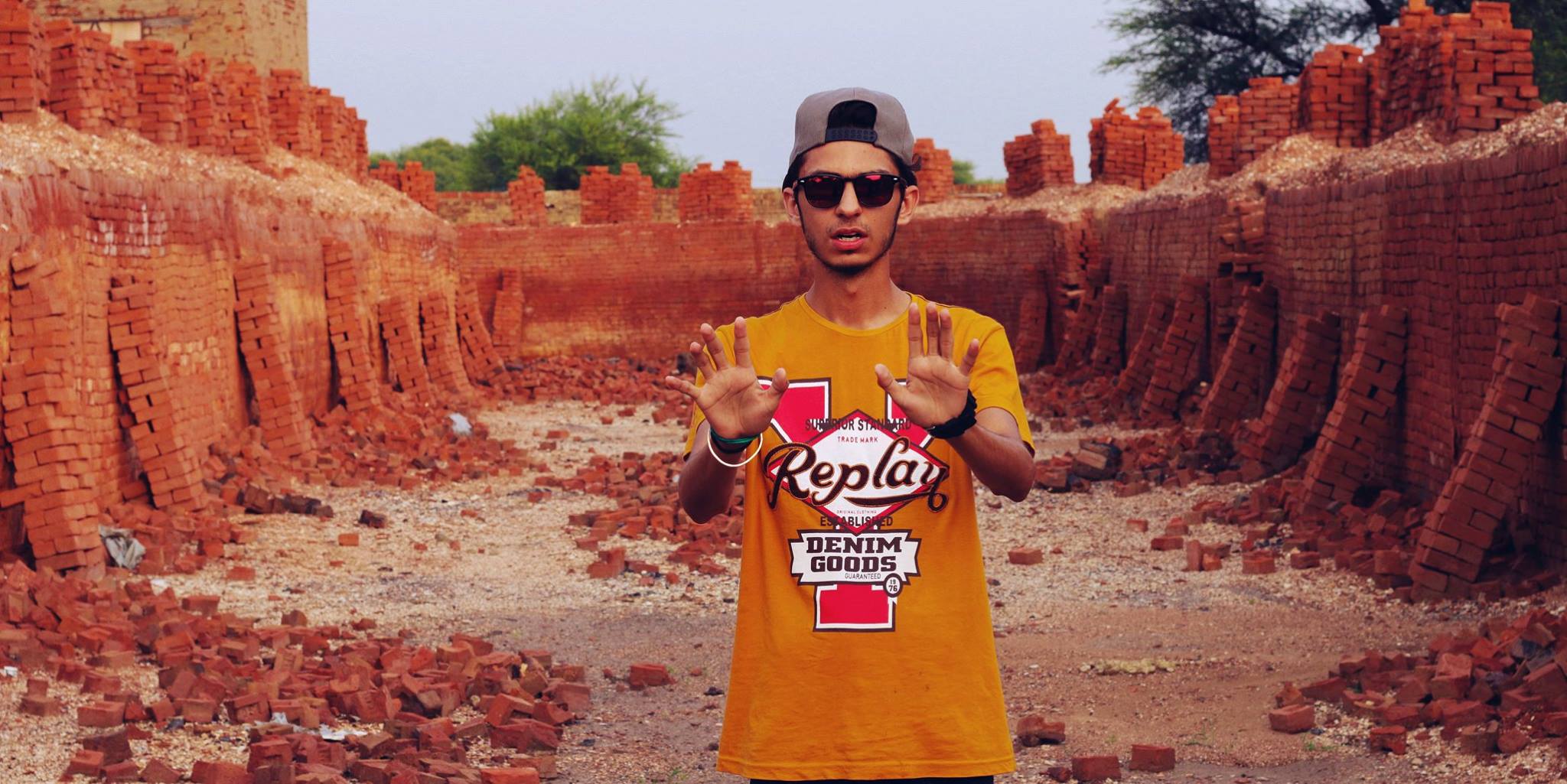 Through an internet cafe, 2-3 weeks after submission they responded back with "Yes, We will release your content". I  was extremely happy but so damn nervous, anxious and troubled at the same time about what will happen if my family know of this because they always wanted me to be a doctor or engineer, am I going to break my parent's heart again? etc etc because if they get to know I'm still doing it they are definitely going to be heart broken.
It was a huge challenge for me because at that time I was so passionate about my music thing, I had enough of bullies from society, from rich kids who always said, "Pehle theek se English bolna seekh bad main Eminem banna" that just triggered the whole another level of me. So I had to do it at any cost to prove myself and my community
I took the chance, and it changed my life forever. EP got released after a month, I myself played it to my family first they were like, what are you doing? Have you any idea about the consequences? They were astonished like he got nothing to record and produce at and how's he been doing it? I replied "try to give me a chance & a favor of paying attention" while they were listening I was praying to Allah SWT, that my work impress them and they let me pursue a career in music.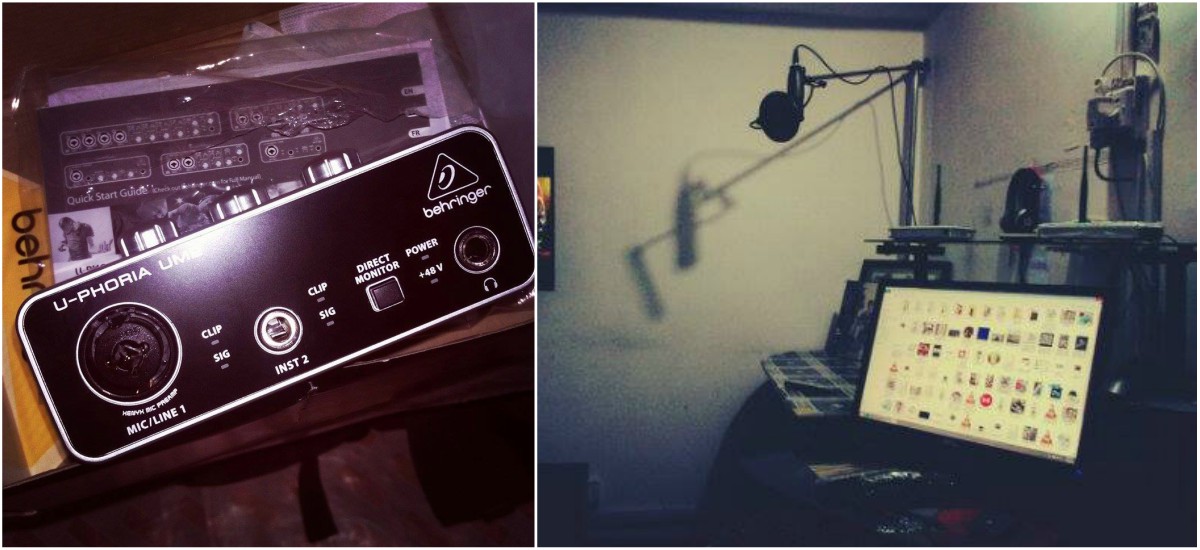 Listening session was just alright, they listened to it and said it's alright, no word about I will do it or not, I was like mad, at first. I thought its a NO, so I started to play this EP to random people in streets and ask them how it sounds? People who understood English said it's good and it contains knowledge and I explained in Urdu and Punjabi to the people who can't understand English, 2 weeks later we get together like families do on dinners, my father said son, you really feel like doing this music thing out of blue? and will you enlighten us all how you did it?
I was bit nervous about explaining it, you know fathers, but I said Allah o Akbar and started telling my father and my family how I made it happen, how I made beats, how I wrote the songs and mastered them on my computer, what were the images I'd in my brain while writing music, they were amazed, it was hard for me to believe that they appreciated my hard work and said finally said, YES!!! to my music without telling me " Log Kya Sochenge".
It was a huge moment for me, I was never been happy like that before, I got my computer my cell phone back to work, my family bought me some beginner level music equipment since we are middle-class people but together we saved and bought things time to time, now I have A grade recording studio in my room and great ambiance for music recording.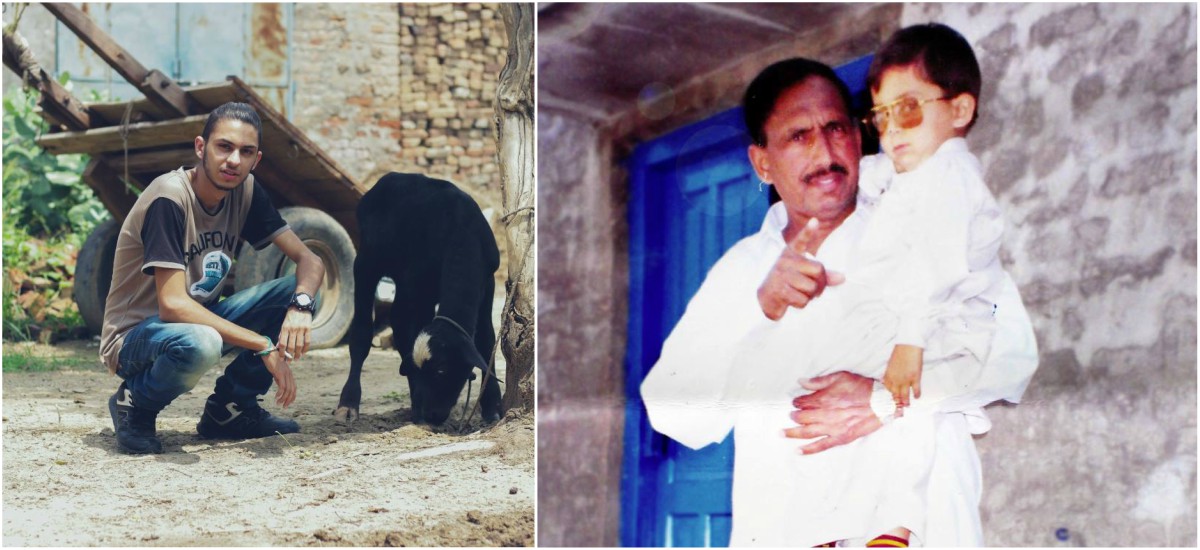 The big thing is, I don't have any Doctor or an Engineer degree, but when I step out with my family and my parents out there people respect me for what I do, ask for selfies with me and my signatures and tell my parents to be proud of me. My family allowed me to quit studies for music, but I said NO because I promote education among my people and I truly believe every Pakistani should be educated and allowed to fulfill his dreams without caring about what people will think of them.
My rap name, 'Assenator' was suggested by my friend & Rap Artist 'Sunny Khan Durrani'. I add 'Dr' with it cause my mother always wanted me to become a doctor, I accepted this name, Assenator cause it includes my real name 'Assen' and last 3 words 'ator' comes from my likely animal, alligator, in Black English/Culture, alligators are also referred to braids cause tails of alligators look similar to braids.
This is 2017, I'm DrAssenator, still in the village, I'm Muslim, I'm Pakistani, learnt English through Television, making music based on society, representing all the negative and positive images through Hip-Hop without barriers, producing, composing, mastering my music all by myself in my bedroom, I learned that from the internet, I'm on Twitter @drassenator and my handle is followed byBritney Spears herself and other American TV figures & Artists.
I'm proudly representing my community and my country on the world's music map. I design my song covers and edit my music videos myself. I even made me a website for my music promotion.
You can Listen to my newly released album 'Future Classic' on Apple Music, Patari, Taazi, & Spotify and all other digital services worldwide. it's up for Purchasing on iTunes, Google Play Music & Taazi.Com. Album is recorded, produced, mixed & mastered by myself with a little help of my family members, where needed.
My album "Future Classic" I made it on my life, my high school life and the issues I faced to become a rapper/musician in our society, being a villager and a Pakistani, and mainly how village boys are harassed by the rich kids when they try to do different things like rap in English more especially.
With my story, I'm spreading this message, that you can be whatever you want to be in your life with hard work and patience, sending love to all my supports, and appreciation and motivation to all the musical artists in the Pakistan.