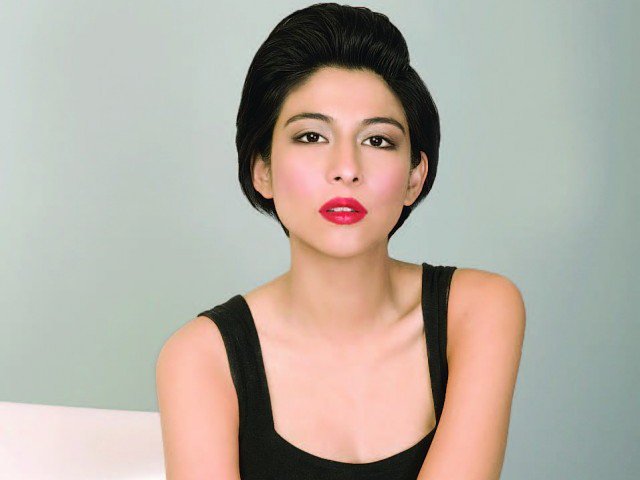 PROFILE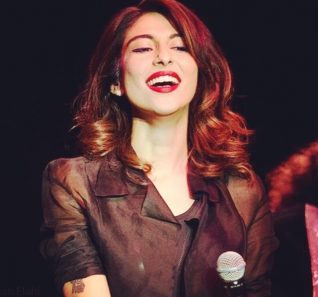 Meesha Shafi is a leading Pakistani artist who has waged her staggering work in all sectors she has pursued. She was born on the 1st day of a chilled December during the year 1981. She was born in the city of Lahore where she spent the early days of her adolescence.
Since childhood, Meesha Shafi was opened to an aesthetic environment. It all started from her household and her major upbringing in aesthetic terms came from the early days with her family. The whole aesthetic mindsets lingering around her deeply conditioned and it is safe to say it could primarily be the reason she was inclined to pursue a big career in her line.
Meesha Shafi is multitalented. Born into the family of art lovers, she is a Bohemian artist who assertively claims that her aesthetic is deeply influenced since her childhood as she had the honour to be brought up in the company of intellectually sound poets and artists. She admitted to the likes of Faiz, Rahman, and Sadequain precisely in an interview.
SCHOLASTICS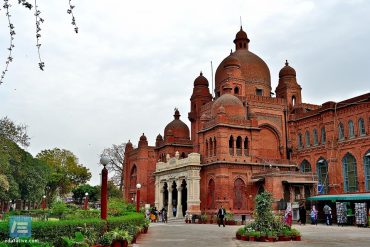 Meesha Shafi graduated an artist. She is an alumnus of the well-renowned Arts school, National College of Arts (NCA) in Lahore. Meesha was a decent student in school but she never was motivated to pursue academics in the lines of Science or Business. Due to her upbringing, she was always inclined more towards Arts. She keenly chose her majors and did not face opposition in her decision. It was not like Meesha Shafi randomly chose to major in Arts and did not put forward her intrinsic talent to pursue a career.
She did not have a foolproof idea of music or her fundamental interests that could be measured in terms of her career. She chose to let her options remain which tremendously help explore different platforms she proved to have excelled in.
Meesha Shafi went to Lahore Grammar School (LGS) and completed her GCE O/A levels from there. Followed by, she enrolled in National College of Arts (NCA), Lahore and acquired a Bachelors of Fine Arts.
CAREER IN SHOWBIZ
Nearly all the family members of Meesha Shafi belong to the showbiz field of Pakistan. Therefore, pursuing her spot in it was not too hard for her. Taking up roles never seemed bedlam but considering the merit, she equally qualified and is an achiever. Meesha Shafi entered the showbiz of Pakistan at an early age of 17-years!
MODELLING EXCELLENCE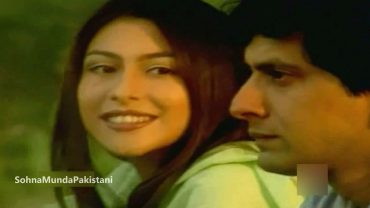 Remember "Bin Tere Kya Jeena", the mega-hit song by Jawad Ahmed? Of course, you do! But you probably will not remember that Meesha Shafi starred in it. Meesha kick-started her modelling career after appearing in the music video of the song. The song, as well as its music video, was shot to imminent popularity and Meesha Shafi was opened to many opportunities.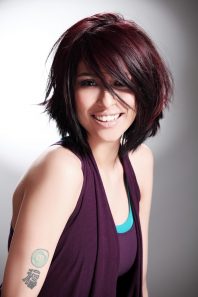 Followed by, Meesha Shafi modelled and did ramp walks for popular designers of Pakistan, both national and international levels. Up til now, the Pakistani artist has appeared in an immeasurable number of modelling displays, commercials, music videos. In 2011, Meesha Shafi was signed as the Brand Ambassador of L'Oreal Paris Pakistan. She, in fact, appeared on the Magazine front cover. Meesha has also appeared on the cover of Vogue (India).
MUSIC CAREER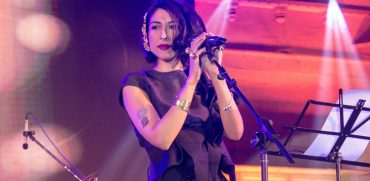 Meesha Shafi, an immensely talented artist tried her luck in music and why not? Her voice vouches in all aspects and it one of the favourites of people today. Her voice is an exception and we are fortunate to have a singer like her. Her rarity of voice puts her above major female vocalists in South Asia. She is most prominently known for appearing in Coke Studio and singing amazing songs.
Meesha began her music career with Overload, she partnered up with her husband for it but shortly after, they bailed out in 2011. Followed by, Meesha Shafi collaborated with Arif Lohar for the Coke Studio Season 3. The song, "Alif Allah (Jugni)" shot her to a heap of popularity in music. It alone bagged over 20 million YouTube views and is actually the most viewed song on YouTube ever.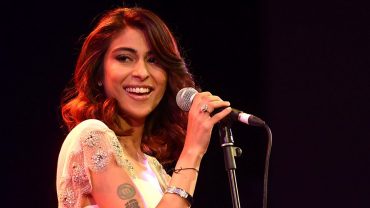 She also sang the folk song, "Chori Chori", that is another highly viewed YouTube video. Meesha Shafi then returned for Coke Studio Season 5, in 2012. Her song, "Ishq Aap Bhi Awalla" became another hit. She turned again to Coke Studio in 2014 for the 3rd time and performed, "Sun Ve Balori". She is a recurrent performer at the Coke Studio and has now become one of the major artists to feature in Coke Studio.
PERSONAL LIFE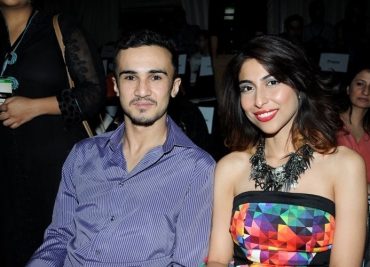 Meesha Shafi is married to Mahmood Rehman, the couple is one of the most beloved couples in Entertainment. Mahmood is reputably known as a guitarist of "Overload" group. An interesting fact about both Meesha and Mahmood is that they were married twice and are now blessed with a girl named Janevi Mahmood and Kazimir Mahmood.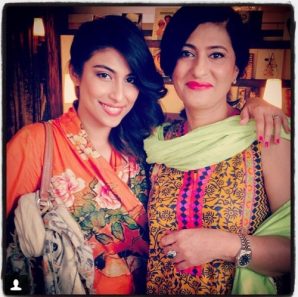 As you all know, Meesha Shafi is the daughter of famous Pakistani actress Saba Hameed. Her father's name is Syed Pervaiz Shafi. The rest of the family includes:
Hameed Akhtar (Maternal grandfather)
Inayat Hussain Bhatti (Paternal grandfather)
Faris Shafi (brother)
Waseem Abbas (stepfather)
Agha Abbas Ali and Ali Sikandar (cousins)
Meesha Shafi is a versatile artist who has depicted the best of her aesthetic side in modelling and music industry. She took a major transition from acting and modelling to singing and safe to say, she has ruled all these prospects. She is a well-acclaimed actress in Hollywood as well. She made her debut in Hollywood in the movie, "The Reluctant Fundamentalist". She played a supporting role alongside Bina Khan. The Hollywood movie achieved moderate success and most importantly, marked her entry in Hollywood.
Apart from that, Meesha Shafi actively blogs as well where she shares her random insights, ideas and she take on life. She has active social media profiles where her fans and followers can connect with her. Meesha Shafi has become an enigmatic artist in Pakistan that hails the best of what our industry has to offer in recent times.
Scandal
In 2018, Meesha Shafi accused Ali Zafar of sexual harassment. In a tweet, following MeToo movement, the actress wrote, "I have been subjected, on more than one occasion, to sexual harassment of a physical nature at the hands of a colleague from my industry: Ali Zafar." 
Sharing this because I believe that by speaking out about my own experience of sexual harassment, I will break the culture of silence that permeates through our society. It is not easy to speak out.. but it is harder to stay silent. My conscience will not allow it anymore #MeToo pic.twitter.com/iwex7e1NLZ

— MEESHA SHAFI (@itsmeeshashafi) April 19, 2018
This stirred a huge controversy in the Pakistani film industry. Following her tweet, Urwa Hocane and other female celebrities supported Meesha Shafi for raising her voice against harassment.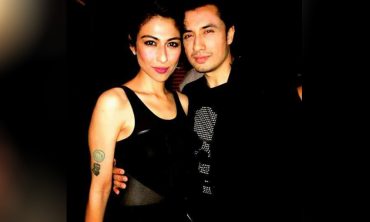 On the contrary, Ali Zafar tweeted hours after Meesha's tweet, denying all charges against him. The iconic star said, "I categorically deny any and all claims of harassment lodged against me by Ms Shafi."
— Ali Zafar (@AliZafarsays) April 19, 2018
On April 25, 2018, lawyer of Ali Zafar sent a Rs 100  crore defamation notice to the singer Meesha Shafi.
Also read: Meesha Shafi Speaks On the Legal Notice Served to her By Ali Zafar
In the notice,  Ali Zafar has directed that Meesha should delete the tweet that is defaming him and apologise for what she accused him of. If she does not apologise, she has to pay Rs100 crore to Ali Zafar.
To a private News Channel, Meesha lawyer said, "We have received the notice and are examining its contents. The contents of Meesha's statements with regard to Ali Zafar are based in truth, and therefore we dispel this notice."
Later on, Meesha's lawyer asked Ali Zafar to issue an apology for harassing Meesha Shafi.
In 2019, session court fined singer Meesha Shafi of Rs10,000 because her lawyer did not attend the hearings of a court in a case filed by Ali Zafar.