So, the famed Pakistani Singer Meesha Shafi is back in the middle of a controversy, that too, just when we thought the Ali Zafar and Meesha Shafi fiasco had ended. Apparently, the singer is threatening to use #MeToo against Human rights activist Barrister Hassan Niazi. According to Hassan Niazi, he is being dragged into it because he sided with Ali Zafar.
Here Is What We Know So Far About Ali Zafar And Meesha Shafi Case.
Meesha Shafi is blackmailing Hasan Niazi, for exposing her lawyer's hidden agenda: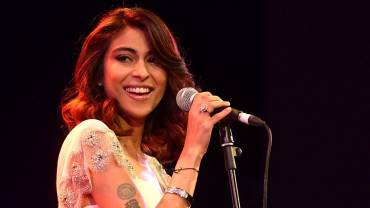 Hassan Niazi took to Twitter to discuss the blackmail threats sent by Meesha and her team. He mentioned compared her mindset to that of Ayesha Gulalai, who accused his Uncle Imran Khan without any proof.  He said it's all being done for "Personal point-scoring." He added that threats cannot scare him from exposing Meesha's council Nighat Dad.
Meesha team hits new low. Sending me threats of MeToo campaign against me. Typical Ayesha Gulalai mindset in community, which damages the metoo campaign for their personal point scoring. Let me make it clear,blackmail me and I will expose u more #MeeshaUsingWomenCard

— Hassaan Niazi (@HniaziISF) July 10, 2019
He blamed that Nighat Dad and Meesha Shafi are using #MeToo movements and false tweets from naive girls to grab foreign funding. And he said threats cannot scare him from exposing them more.
No threats, no Misuse of MeToo, no blackmailing can stop me from speaking my heart out. Genuinely disappointed with Meesha Shafi for sending me threats – I never doubted her cause. Seems like the users around her are using her to get clients funds or whatever they want #metoo pic.twitter.com/sQYT8lytzI

— Hassaan Niazi (@HniaziISF) July 11, 2019
Hassan Niazi fought the famous Khadija Siddiqui Stabbing case: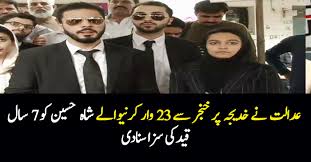 Hassan Niazi is a lawyer and a humanitarian.  Hasan Niazi fought her case and the culprit was served justice. He has accused the organization of Meesha Shafi's lawyer Nighat Dad, of foreign fundings. And so, he claims he's being threatened with the false #MeToo acquisitions.
Breaking: NGO helping #MeeshaShafi deletes the audit reports from NGO website after news broke of her bringing fake witnesses in the court and misusing the #MeToo movement. Audit must be done of how many cases Nigatdad has even done #StopMisusingMeToo @DigiDefenders pic.twitter.com/fBc28A8v0k

— Hassaan Niazi (@HniaziISF) July 6, 2019
And the public sentiment is somewhat in his favor:
Public sentiment right now!!! #meeshaShafi #AliZafar https://t.co/6M1WDNbtnq

— Hassaan Niazi (@HniaziISF) July 12, 2019
Meesha Shafi denies the Claims as false:
Meesha responded to the acquisition with a "hain?"
She added that she's not sure if she has even met this guy (Hassan Niazi). And that she is not blaming him of anything.
Hain? Don't think I've ever met this guy and neither am I accusing him of anything. Although he did inbox me for an RT last year. Don't remember if I responded. Do remember that I didn't RT. pic.twitter.com/fqaDagVdiT

— MEESHA SHAFI (@itsmeeshashafi) July 12, 2019
Although she remembers getting an inbox message from him for an RT last year, which she did not comply with.
The singer proceeded with "you are free to do all the investigations" and that she was sure it's not gonna lead them anywhere. She termed the whole thing as a "conspiracy theory." And Hassan's twitter campaign as "Gaslighting."
So, guys, what do you think? Should we just believe Hassan Niazi? What is going on?