Meesha Shafi first look mustache was surprisingly revealed by the artist herself on her official Instagram handle and grabbed everyone's attention.
Meesha Shafi is one of Pakistan's popular artists who's not only a talented singer but also an amazing actress and has been part of various projects.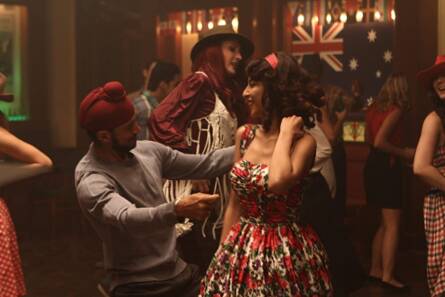 For those who haven't seen her before, she also did a cameo in Farhan Akhtar's critically acclaimed film "Bhaag Milkha Bhaag" and shocked everyone.
Hidden acting talent inside the singer wouldn't be surprising after all she's the daughter of a legendary actress in our industry.
Her mustache looks undoubtedly shocked her fans, covered in hijab, and exhibited a new avatar of herself.
Meesha Shafi First Look Of Mustache
Taking to her Instagram account, the Moor singer posted a snap of the scene where she can be seen wearing hijab with an uneasy expression entering the room and behind her, a teenager follows her with the same mysterious look on his face.
She also added a caption to relay her sentiments about the project. "First look! So excited to announce that this beautiful film I did with so many beautiful and hardworking people has been selected in the 'Narrative Feature Competition' section at the prestigious SXSW this year!" penned Shafi.
She concluded her post by praising her colleagues. "Couldn't have asked for a better team! You are all amazing," expressed Shafi.
The Plot & Other Actors
Last year, Imran J. Khan revealed the cast of "Moustache" starring Rizwan Manji, Atharva Verma, Ayana Manji, Meesha Shafi, Alicia Silverstone, and Hasan Minhaj.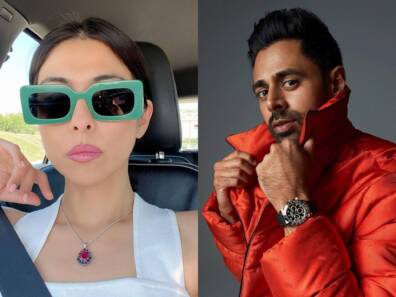 Mustache will be about Ilyas (Atharva) 13-year-old boy who has been sent to navigate the social hierarchy of his new California public school with a mustache his parents will not allow him to shave off.
Mustache is also set to release in cinemas in 2023.
What do you think of the story? Tell us in the comments section below.