Disclaimer*: The articles shared under 'Your Voice' section are sent to us by contributors and we neither confirm nor deny the authenticity of any facts stated below. Parhlo will not be liable for any false, inaccurate, inappropriate or incomplete information presented on the website. Read our disclaimer.
This story had been submitted by Huzaifa Naveed.
My name is Huzaifa Naveed and I am a medical student, in June 2020, I received a call from a honey vendor in Hunza who I met last year during the Pakistan tour. He had my number and look, how it helped him.
He called me out of despair. The Hunza vendor told me that due to this ban on tourism after COVID-19 there were no tourists who would buy honey from him. Moreover, he also mentioned how he was not even able to provide do waqt ki roti [two meals] at his home.
I consoled him and reassured him that we will help. Meanwhile, my brother told him to send 20-kg honey to us. We paid him for the honey and he was really grateful to us.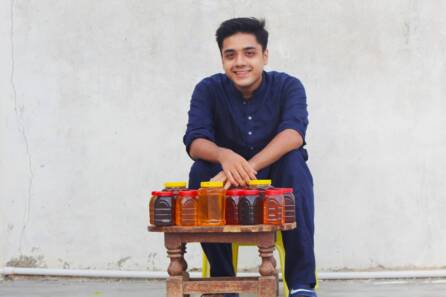 We distributed that honey in our relatives and friends circle for free. Our only intention was to help that poor vendor. Fortunately, they loved the honey soo much that in no time they asked for more.
At that moment, my brother (who is also a medical student) and I thought that why shouldn't we have a startup of our own.
Therefore, on June 17, 2020, we started this journey. We kept the profit margin as low as possible.
We delivered door-to-door in Karachi. Besides, we also stepped out of our comfort zone and explored the real world out there. Whether it is scorching heat or heavy rainfall, we stayed committed to our cause. In no time, our business started to flourish. Moreover, we received orders from all over Karachi, as well as, other cities of Pakistan. People loved our honey.
Log kya kahenge?
I will briefly explain this. In a family where all of us are doctors, it was hard for some people to digest that two brothers decided to work as salespersons. Moreover, I had no shame in what I was doing because I knew why I was doing it. But still, these are some sentences I used to hear.
'Bhai parhayi par dehan do, ye kya naye masle paal rahe ho?' [Focus on your studies, why are getting into this?]
'Kya matlab ab logon ke ghar par jaa jaake saman dia karoge?' [What do you mean, now you'll go door to door to sell stuff?]
'Bhai doctor ban rahe ho ya shehad bechne ka hi irada hai?' [Are you becoming a doctor or are you planning to sell honey?]
A thing which started off as a gesture of help to someone turned into a startup. We invested a little amount and carried on with this.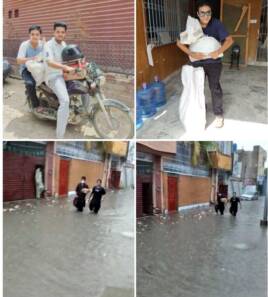 Selling the product, in the beginning, came off as a hard thing to do. People didn't really trust the quality of the product and it's obvious why should they? Why should anyone trust any person? We strived. We struggled, worked hard, and got in this position that we sold all the honey. Our product was now getting appreciation. I was getting texts like:
'Yaar, mijhe bhi include karlo.' [Bro, include me as well in the business.]
'Meri bhi thori marketing kardo, yaar.' [Do some marketing for me too, bro]
'Yaar, ye meri product hai isko bhi bechdo.' [Can you sell my product as well.]
The people who were not sure of us and our product are now asking for help. And one thing that you all need to know is that I'm here for anyone who needs help.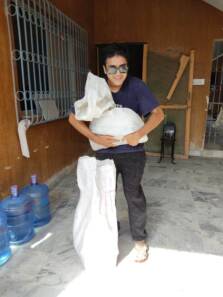 Long story short, one thing which I've learned that if you have decided to do something good, just go for it without thinking about profit or loss. Just do it! Allah will help for sure.
Meanwhile, this small honey startup has taught me so many things that I believe no degrees would be able to do. Honey has powers to cure COVID-19 as well. It has helped me in my personal development. It has taught me the art of entrepreneurship. The art of dealing with people. The art of patience and whatnot!
Also Read: A NUST Graduate Who Is Running A Fruit Stall For Experience In Lockdown
What do you think of this story? Let us know in the comments section below!