On Wednesday, April 24, 2019, McDonald's Pakistan and Golootlo inked a Memorandum of Understanding to create a truly momentous deal.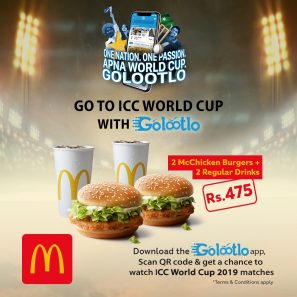 The ceremony took place at McDonald's Seaview, Karachi, and was attended by Jamil Mughal, Chief Operations, Marketing, Development & Supply Chain Officer, McDonald's Pakistan and the CEO of Golootlo, Fahad Mahmood, along with Sheikh Mustafa, Group Head Alliances of Golootlo.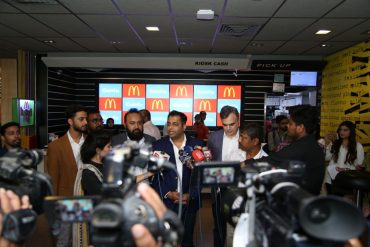 The partnership between the two brands will see Golootlo host an exclusive McDonald's deal – 2 McChicken with 2 regular drinks at Rs. 475/- for the customers. This offer can be availed through Golootlo App, Golootlo Powered Union Pay and Co-Badged Pay Pak and Union Pay Debit Cards issued by the partner banks across Pakistan.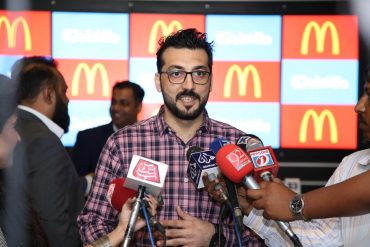 As official partners of the ICC World Cup 2019, Golootlo will offer 4 lucky McDonald's customers, availing the introductory offer, an exciting chance to be a part of the action and watch a match at the tournament in England (subject to visa approval).
Speaking at the ceremony, Jamil Mughal said, "Our endeavors together promise to be fruitful for both brands and we look forward to many such initiatives, strengthening our partnership as we move ahead."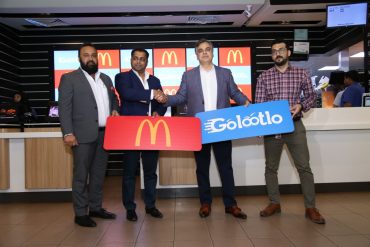 Enthusiastic about the collaboration, Fahad Mahmood added, "Partnering with McDonald's is a great step as the renowned brand is at the top of everyone's mind due to its quality and consistency. We are hopeful to take this partnership to great heights."